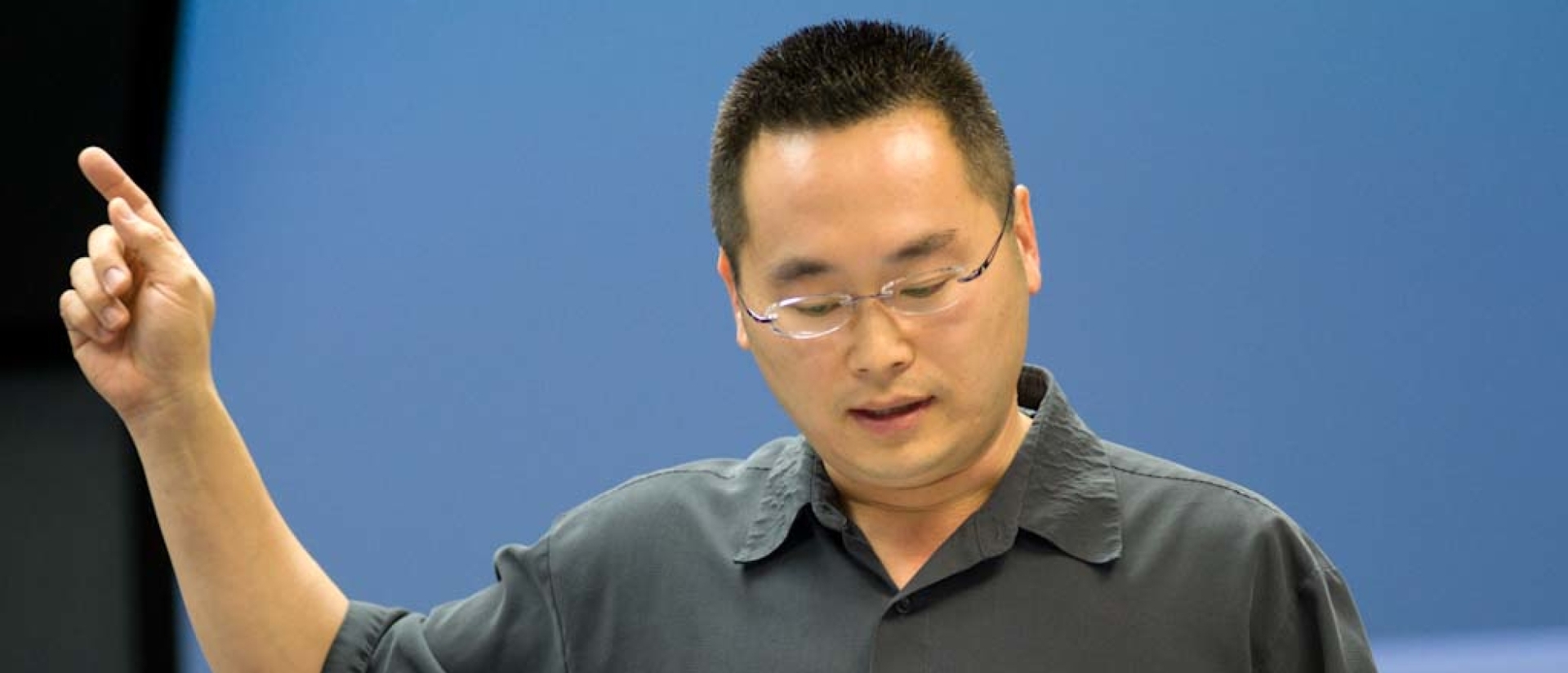 English Majors and Minors
When one thinks of an "English major," what likely comes to mind is the classic literature student wading through a stack of books and typing feverishly at the keys. Which, it turns out, is a pretty narrow view of our diverse field of studies. The English department at UW-Eau Claire is home to a wide range of diverse subject areas, all of which strive to teach students how to think critically and communicate effectively — both vital skills in and beyond college. The English department offers a major and minor in an array of emphases, as well as several certificates.
Where every student finds a niche
Students who major or minor in English may immerse themselves in the study of film, popular culture, linguistics, rhetoric, critical theory, scientific writing, literature, technology in communications, poetry, fiction, dialects and so much more. Students in the English department are empowered to find their futures amidst our wide array of offerings. Our dream is to help you achieve yours — to give you the keys to unlock the doors to your future.
The English department offers a diverse array of emphases, or areas of concentration, including creative writing; critical studies in literatures, cultures, and film; English and language arts education; linguistics; and the rhetorics of science, technology, and culture. We are sure that you will find your passion in one of these areas. Not surprisingly, English majors are among the most popular programs chosen for students opting to double major in another program in humanities, social science, natural science or education.
All of our programs in English are committed to excellence, and we have the following core expectations for all of our majors, regardless of the emphasis, all of which will serve you well beyond the classroom:
Write effectively for different purposes and audiences.
Plan, conduct and document research using appropriate sources.
Read and interpret text from a variety of critical perspectives.
Describe the nature and structure of the English language.
Declare an English major or change emphasis

Prepare a what-if degree audit with your desired major and minor. If you need help generating a what-if degree audit, please contact the LTS Help Desk, tel. 715-836-5711.
Get an advising packet for your proposed English major/minor and mark off courses that you have already taken. If you have completed three or more semesters, sketch out your remaining semesters on the degree plan (the last page of the advising packet). Advising packets are available from the kiosk outside the English Department Office, on the 4th floor of Centennial Hall. They are also available on the English Department website on the page regarding the particular emphasis.
If you are an ARCC student with an ARCC advisor, meet with that advisor. Bring a copy (either paper or electronic) of your what-if degree audit and your marked up advising guide.
If you are a student with a traditional department advisor, meet with the English Department's Director of Undergraduate Studies during office hours or by appointment and bring a copy (either paper or electronic) of your what-if degree audit and your marked up advising guide.

Please contact Alaina Guns (gunsam@uwec.edu) or Joanne Erickson (erickjoa@uwec.edu) or stop in the English Department office (Centennial Hall 4102) to make an appointment with the Director of Undergraduate Studies.

For a more complete look at the English requirements and course descriptions, see the online course catalog.
Additional admission information and licensure requirements for the College of Education and Human Sciences are available in the online catalog.