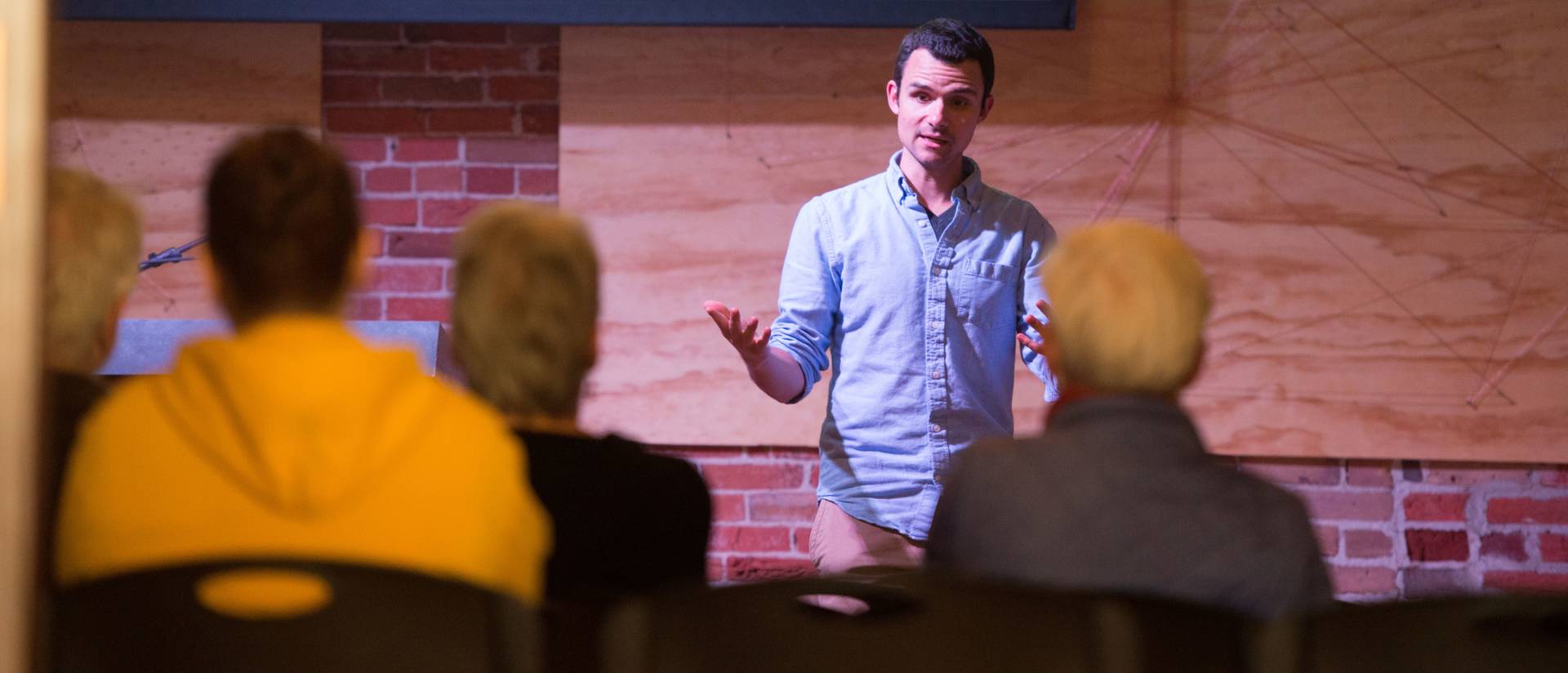 Part of the Chippewa Valley scene
It's impossible to separate art from culture, or either of those from the communities in which they thrive. UW-Eau Claire English faculty and students have been connecting with the Chippewa Valley for decades. Through events like poetry or fiction readings and presentations, student interns contributing to area business, collaborative research based in area non-profit organizations, dynamic student events on campus, faculty and students leading workshops and festivals in the Chippewa Valley — Blugold English is out in the community in too many touch points to count.
Take a look at the following stories and links, spotlighting just a few of our mutually beneficial and highly rewarding campus-community partnerships.
About the Cirenaica writing residency
Creative writers interested in spending some time in a residency in the rolling hills of Western Wisconsin, please check out the CVWG website for details about the location, the program, and how to get involved.
Chippewa Valley Book Festival
Faculty members and emeriti faculty are instrumental in bringing this annual celebration of the written word to the Chippewa Valley. The festival includes author readings, book signings, workshops and programs for writers of all ages.