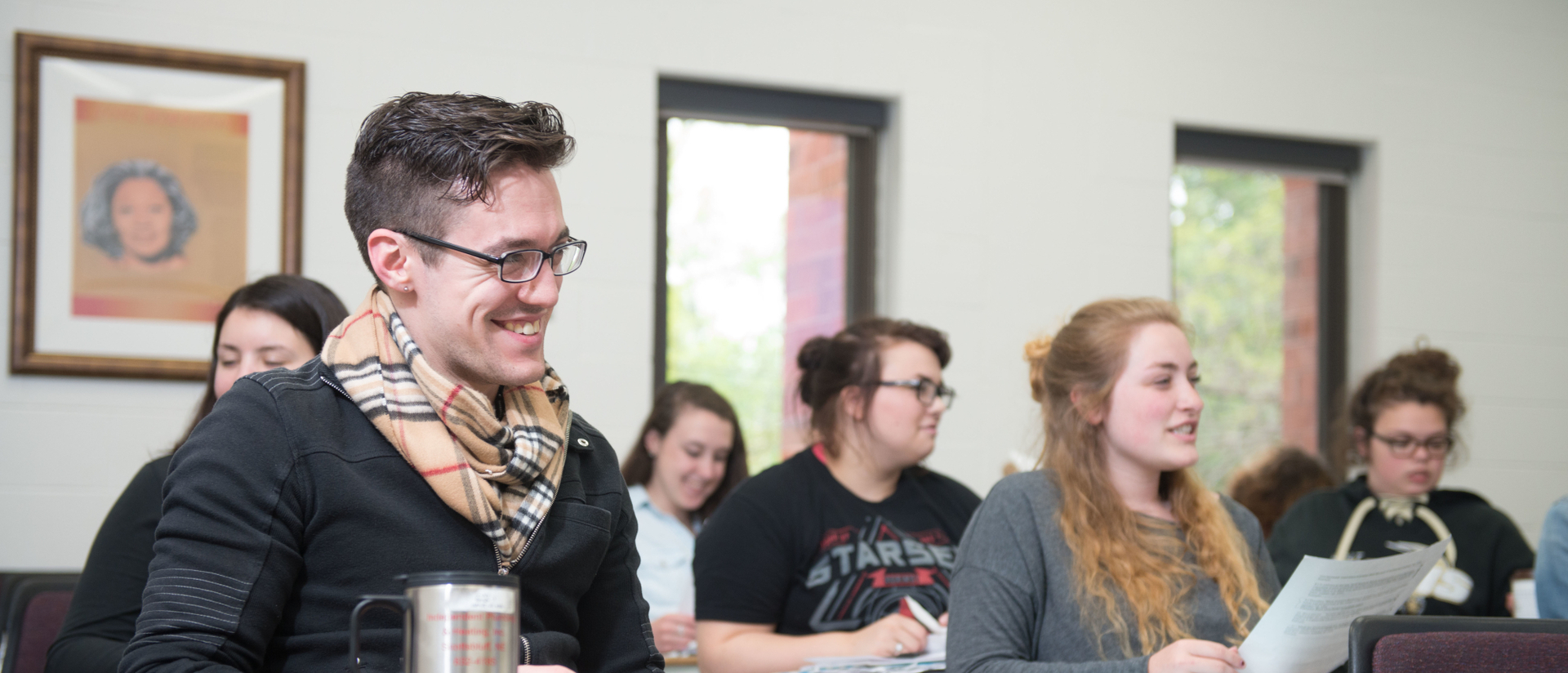 Where creativity and critical thinking meet
How does a poem possess such power? What can literature teach us about our history and how can it inform the present (or the future)? How does a piece of writing evoke feeling and promote action?
Welcome to English
Welcome to English — a thriving, diverse, student-centered department fully committed to the power of language to communicate ideas, broaden perspectives, find common ground, persuade others and transform lives. Our focus on both creativity and critical thinking empowers our students to reach beyond the norm, encouraging them to harness their broad skill sets for careers in a variety of fields, including education, marketing, banking, journalism, publishing, entertainment, the arts, technology and real estate to name a few.

As business expert Steve Strauss recently wrote in the Huffington Post, "I love English majors. I love how smart they are. I love their intellectual curiosity... Most of all, I love to hire them...English majors are easily the top choice when it comes to getting the type of teammate who can make us all better."

The English department offers an array of emphases within the major and minor, including creative writing; critical studies in literatures, cultures, and film; English and language arts education; linguistics; and the rhetorics of science, technology, and culture. All of our emphases and programs are committed to educating the whole person, valuing the individual while encouraging collaboration and teamwork as well.
I absolutely love and miss the English department at UWEC! Many of the faculty in the department were there to aid me when I was still discovering who I was, and who I wanted to be in life. If it were not for them, I would not be where I am today!