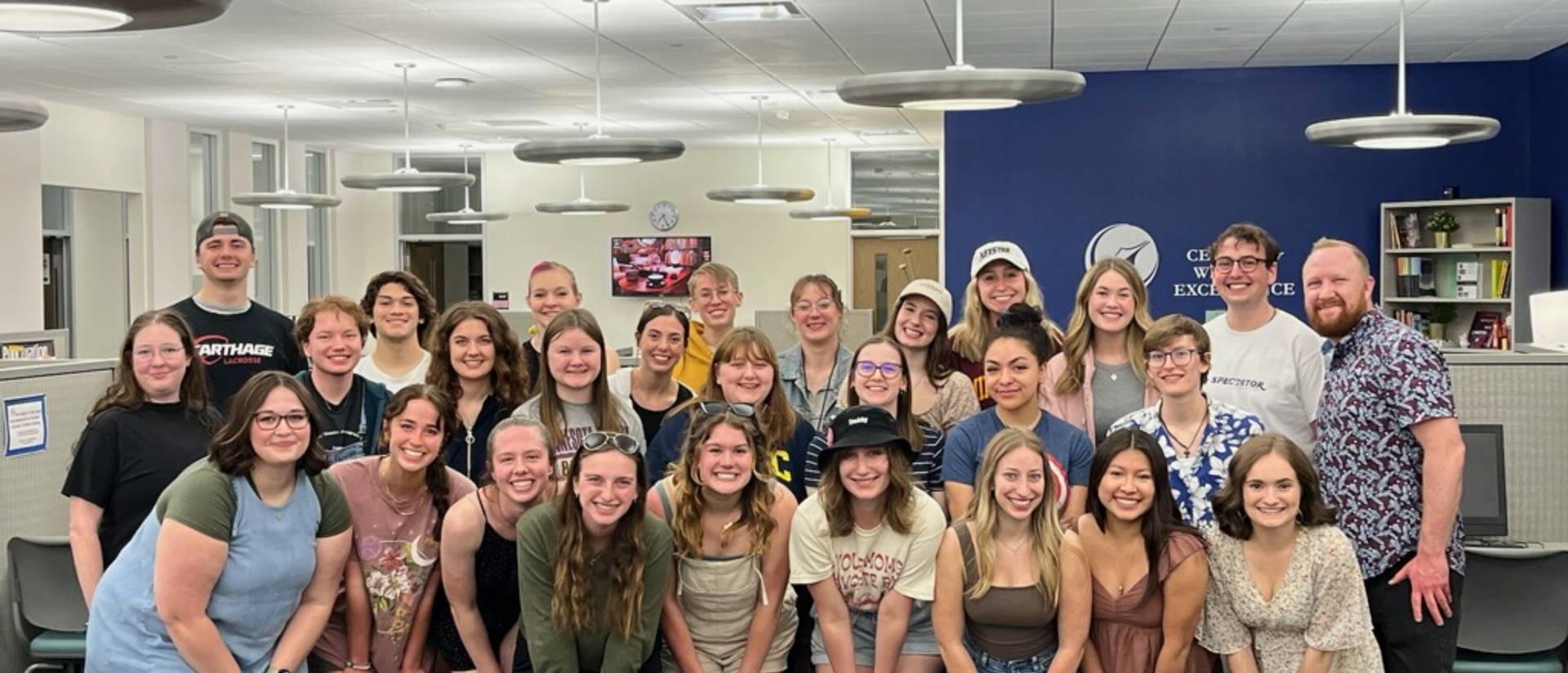 Any class. Any stage. Anyone.
The Center for Writing Excellence is a place for students, faculty, and staff to visit for one-to-one or multi-member group projects. Through a conversational approach, we can help you at any stage of the writing process.
How we can help
We have Writing Interns who are eager to work with you on all of your writing projects. Here is a list of just some of the examples of work you can talk about with us:
First-year writing
Papers from all disciplines
Creative writing
Capstone projects
Study abroad applications
Nursing applications
CERCA proposals
Teacher Performance Assessments (TPA)
Presentations
Scripts
Podcasts and videos
Blugold Seminar
Writing 114-120
Personal statements
The Center for Writing Excellence will be open for sessions by request only during the summer. Please reach out to writingcenter@uwec.edu or lunderar@uwec.edu to schedule an appointment.