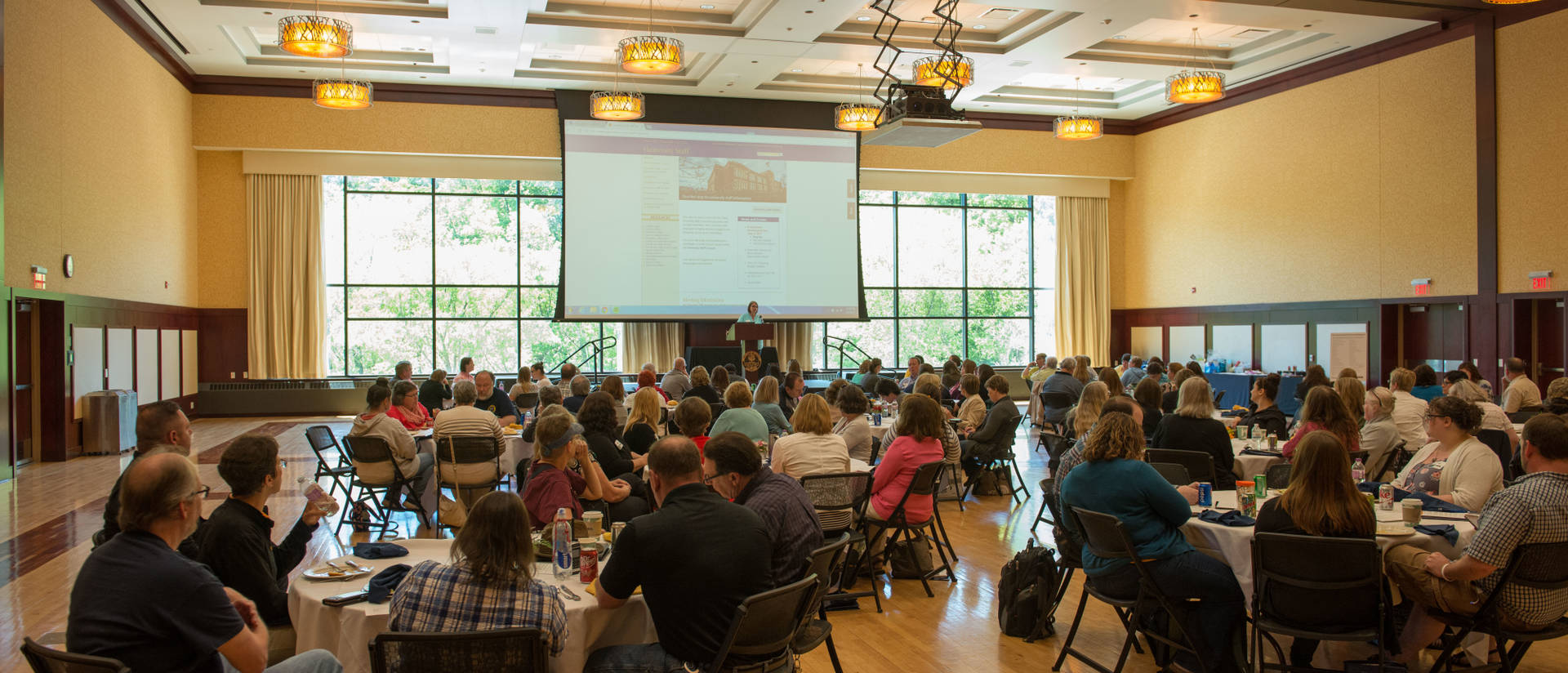 The University Staff Professional Development Conference is an annual event typically offered in early June and open to all UWEC employees. This event is designed to create a collaborative environment to encourage networking and provide ongoing learning opportunities for University Staff. Staff from other UW-System institutions, CVTC, and community partners are also invited to participate. It exists primarily to increase professional and personal development to achieve work-life balance through enhancing skills, inspiring innovation, and achieving/setting goals to improve the workplace. The date(s) of the event is varied and decided upon by the committee.
Keynote Speaker: Steve Hanson
FAILING FORWARD: The Subtle Art Of Everyday Success
Each of us is special. We are all completely and totally unique, in our own way. The purpose of this presentation is to help you stay connected to your own value, so that you are able to proceed with confidence, accept (without judgement) that there is always room for improvement, and know that you have done your best; and that your best IS good enough.
About Steve Hanson:
Steve Hanson is a man on a mission. He is determined to open a dialogue that welcomes candid conversations about the challenges we all face, and how those challenges impact our esteem and abilities at school, in the workplace, and even in the safety of our own homes. Through his relatable and personal stories, he shares the pain, the struggles, and the joy; most importantly, Steve reveals how he's reclaimed his own voice, and learned to embrace clarity, courage, and confidence. Audience members leave his presentations feeling empowered, motivated, and reconnected to their purpose, with fresh tools at their disposal, and a renewed faith in what they can accomplish.
---
Conference Digital Brochure
Join us for a day of fun and learning as we come together June 7th. A digital brochure with additional information regarding events is listed below.
Thank you for attending our event! Please find presentation PowerPoints below.
Photos from June 2022 Professional Development Day
University Staff Professional Development Committee:
The Professional Development Conference is planned throughout the year by a group of ten University Staff. If you have questions about the event, please visit the committee will be in touch.