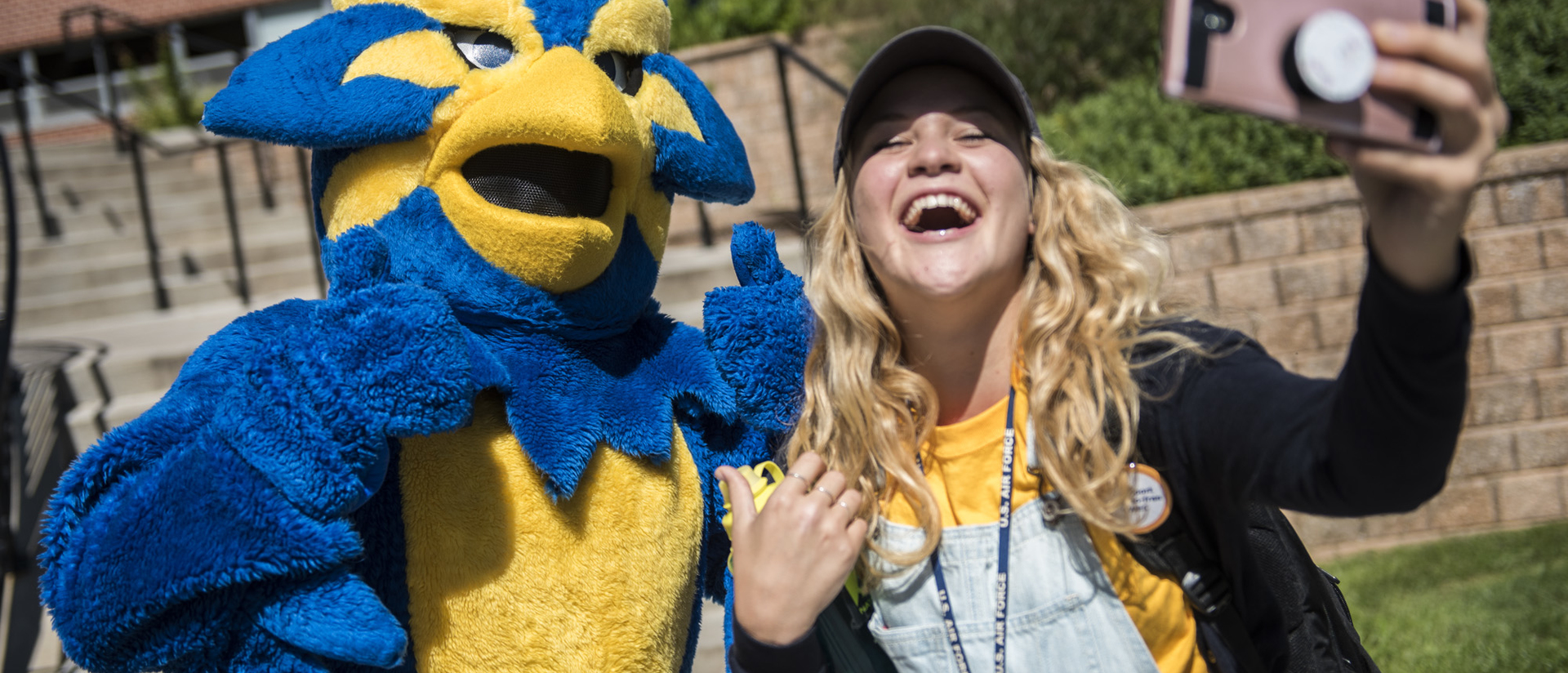 Who better to represent the Blugolds than Blu! Blu the Blugold, our student body mascot, is UWEC's biggest fan, number one student supporter, and proud to call our campus home.
What is a Blugold?
We are all Blugolds, and Blugolds are what make UW-Eau Claire great. It is not uncommon to spot Blu our mascot grabbing a sandwich at Erbert and Gerbert's, catching some sun on the campus mall, or cheering on Blugold athletes. Feel free to say hello when you see him!
Booking Blu
If you'd like to have your student organization turn heads, look into booking Blu for your next event. To reserve Blu, contact theblugoldbirdmascot@uwec.edu or visit Davies 220B. If you have any questions about the process, or would like to learn how to apply to be the mascot and get more information, feel free to contact the mascot coordinator.
Interested in Being Blu?
If you're interested in portraying Blu, fill out this form and e-mail the completed application to theblugoldbirdmascot@uwec.edu today!
As Blu says, "It's always a great day to be a Blugold!"