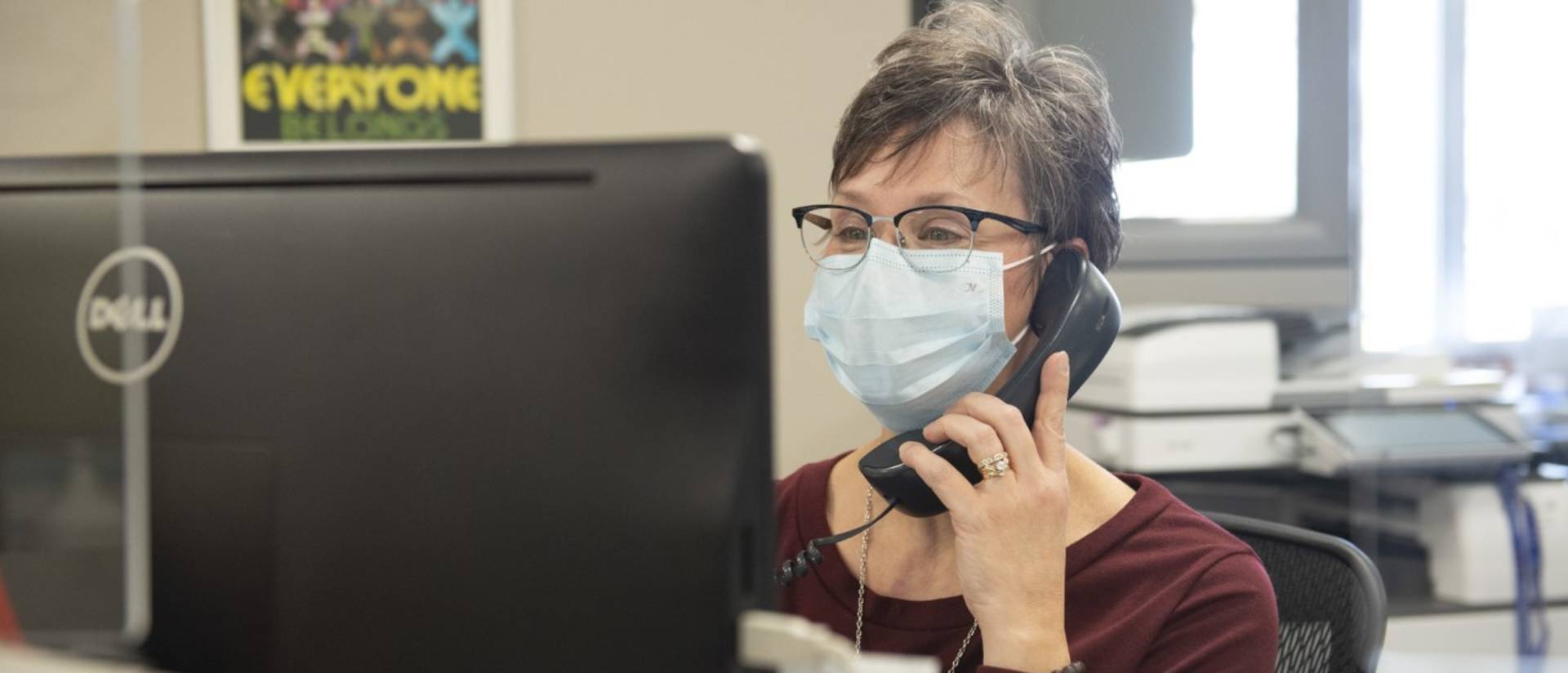 Student Health Service Does Not Bill Insurance
Most office visits at the clinic are free for eligible* students, although small fees may be charged for certain visits, lab work, medicine, procedures or supplies.
Your student has the right to ask the cost of an service before receiving it. Fees are preferred to be paid at the time of service, but payment may be paid within 30 days of service before a late fee is charged. Student Health Service accepts cash, check, credit, debit (except American Express).
*An eligible student is defined as a student that is currently enrolled in classes at UW- Eau Claire (includes online classes). The only exception is during the Summer Session. A $10 visit fee is assessed to students that are not taking a summer class, but who are taking classes in the Fall Semester. Graduating students can be seen at Student Health Services for 15 business days after their graduation date.
Health Insurance Options for Students
Student Health Service can help you figure out your options for healthcare coverage. The rising cost of health care forced the UW-Eau Claire Student Senate to stop funding student health care plans in 2017, and students must now seek health insurance elsewhere.
Contraceptives for women may be covered at no cost to students under the Family Planning Only Services program. Please read our webpage or call us at 715-836-4311 for more information.
We are always happy to help you understand the options for student health insurance, so give us a call.
All international students must carry health insurance as a condition of their scholar visa (more info below).
All students have the right to ask the cost of a service before receiving it.
This how-to document on the various insurance options may help you get started.
Our Healthcare Referral Guide can help you find a local provider for services not available at SHS.
Insurance Info for International Students and U.S. Citizens
International Students

If you are an international student you are required to carry insurance. All international students have a plan through UW-Eau Claire. Student Health Service will apply this insurance to your charges by sending in a claim form. Most services at the SHS clinic are covered 80%-100%. If a service you received from SHS is not fully covered, a staff member will contact you to take care of the remaining balance. Please remember that you always have the right to ask the cost of a service before receiving it.

If you ever have any questions please call our staff or email Darla Flynn, Front Office Manager, at flynndk@uwec.edu.

View the full brochure about international student insurance benefits here.

Please be sure to read the section on what is not covered by your insurance plan for a full list of non-covered services.

Services NOT Covered by CHP:

Dental services
Wart Treatment
Ingrown Toenail procedures
Eye Exams
Glasses/Contact prescriptions
U.S. Citizens

We do not bill insurance directly, but we will provide a receipt which can be submitted for reimbursement. Contact your insurance agent as not all companies will pay for services received at Student Health Service.

If requested by your insurance:

Student Health Service Tax ID number: 391805963
Clinic NPI number: 1811167729

Options and Information

Some students may be able to remain on their parents' insurance until the age of 26.
BadgerCare Plus is an option for low-income adults, parents and children.
The federal Marketplace offers assistance based on income.
Covering Wisconsin provides how-to documents for all of these options.

Medical Assistance/Badger Plus Contact Information: 1-888-283-0012

Address: Government Center, 721 Oxford Ave, Ste 1001, Eau Claire, WI 54701

General Info: 715-839-2300 Email: humanservices@co.eau-claire.wi.us

Referrals to outside providers

If you need to see a healthcare provider outside of Student Health Service, you should check with your health insurance company first. This healthcare referral guide will walk you through the steps.