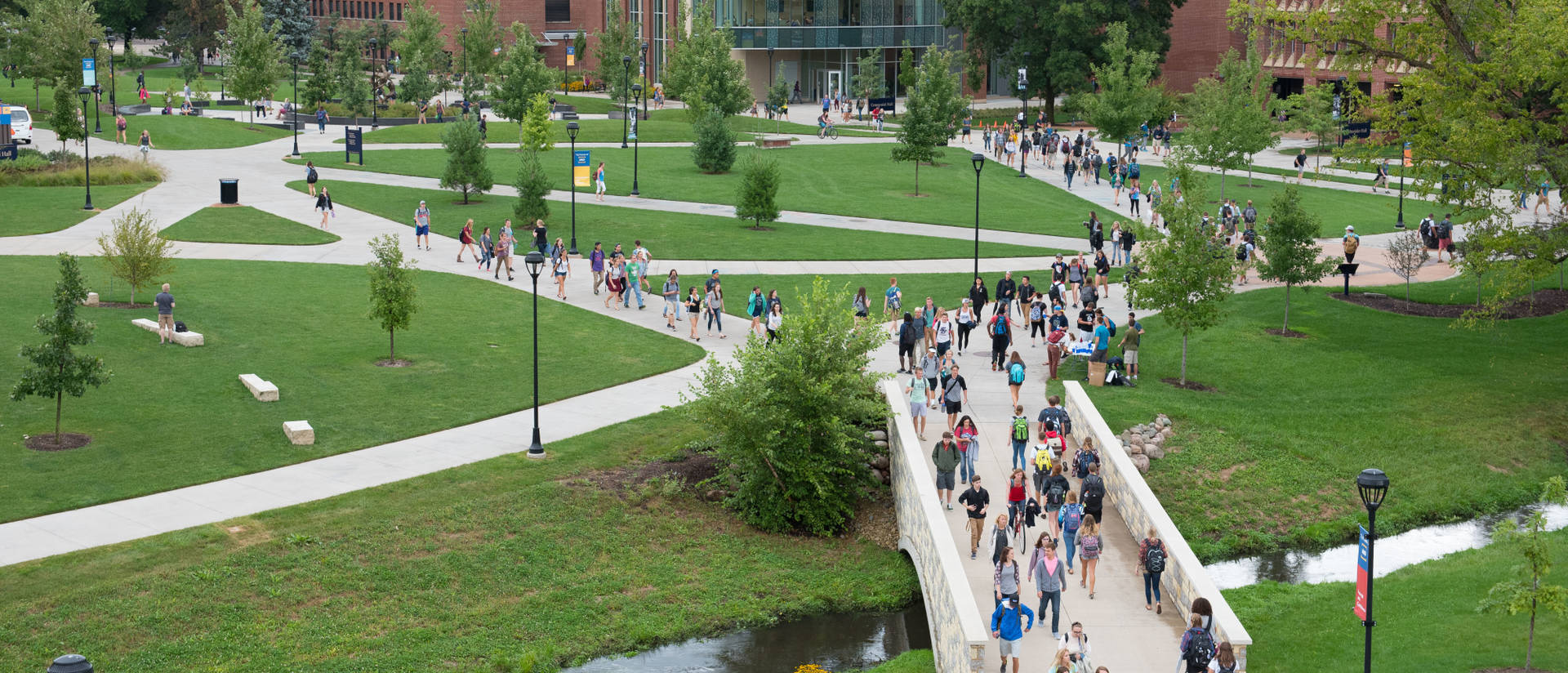 Alcohol Assessment and Education
BASICS (Brief Alcohol Screening and Intervention for College Students) is a two-session alcohol assessment and education program for UW-Eau Claire students. Some students are assigned to attend BASICS to fulfill a requirement as a result of an alcohol-related offense, while others participate because they would like to learn strategies to reduce negative consequences they experience due to drinking. BASICS helps students examine their own drinking patterns in a judgment-free environment. During BASICS sessions, students identify individualized goals to reduce the harmful outcomes of drinking.
What can I expect from BASICS?
BASICS consists of two sessions, two to four weeks apart, which last between 60-90 minutes each. All sessions are one-on-one between the student and a trained BASICS facilitator. Students who are required to complete BASICS due to a University violation will receive a deadline for completing both sessions.
Session 1 assesses the student's alcohol/marijuana consumption patterns, history and related issues. A homework assignment will be explained.
Session 2 provides personalized feedback based on assessments and focuses on ways the student might reduce future health, social, and legal risks.
How can I register for BASICS?
Contact Christy Prust at prustce@uwec.edu, or 715-836-5110.
How much does it cost to take BASICS?
For those assigned to BASICS as a sanction, the total cost for the 2 sessions is $100. Payment is made at the time of the first session. Students who self-refer to BASICS will not be charged a fee.
How to make payment.
There are three ways to make the payment.
1. To pay online, go to, https://commerce.cashnet.com/UWECBGC and follow the below instructions. Note there is a service fee of 75% for U.S. cards and 4.5% for an international cards for using a credit card.
Click the Health Promotion category.
Click the BASICS tile.
Fill in the necessary information
Click add to cart
Select checkout and then continue
Fill in any additional information and proceed to check out
You will receive an email from Blugold Central with a receipt, or you can print the receipt from the checkout screen. Keep the email or printed receipt to show the facilitator.
2. Pay in person at Blugold Central located in Vicki Lord Larson Hall 1108. Only cash or check accepted. Print out and bring with you the attached deposit slip.
Please keep the receipt or take a picture of it, you will need it as proof of payment.
3.Pay when you arrive at the class. This is the online option only. The class facilitator can help if needed.
Who should I contact if I have questions about BASICS?
For more information about BASICS contact the Health Promotion Office by emailing Christy Prust or by calling 715-836-5110.