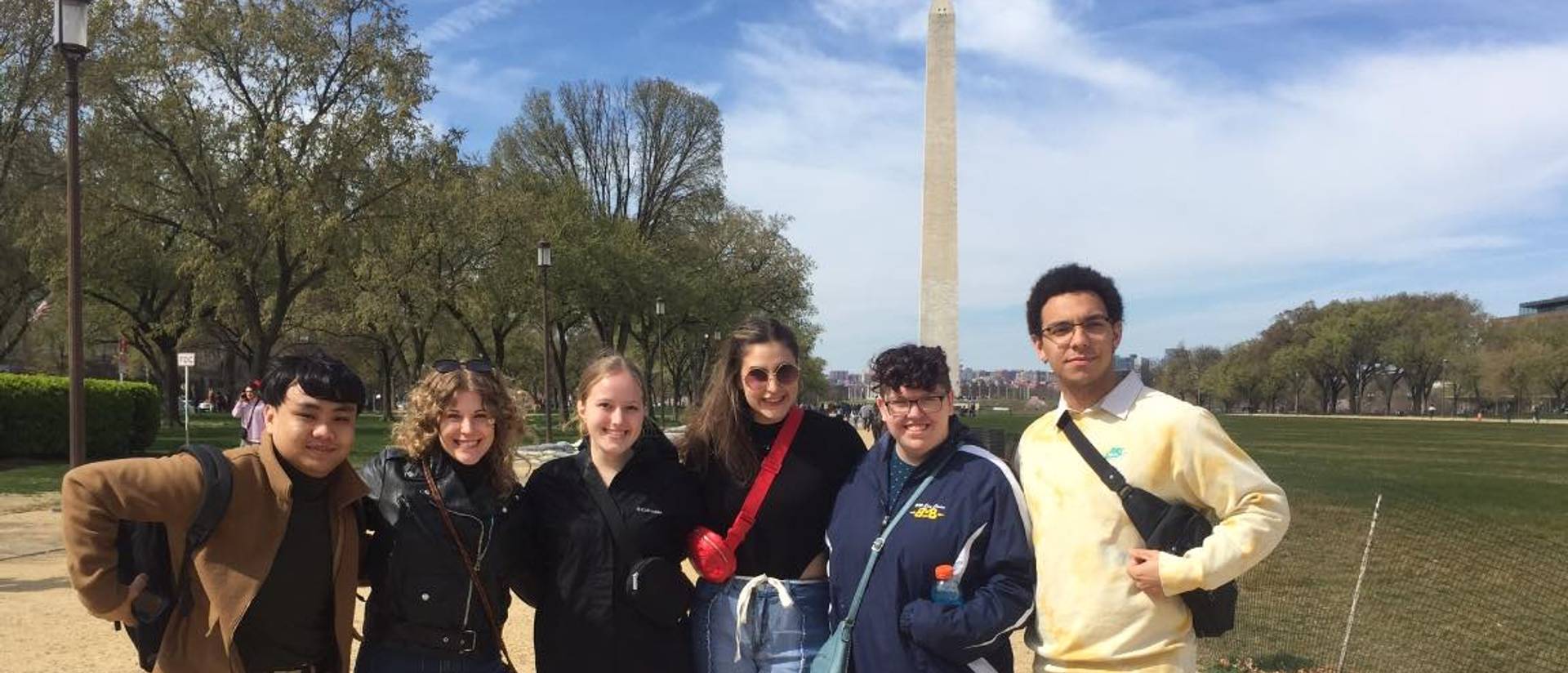 Take a look at the names and faces below, their majors, and their research interests, and hopefully you will notice that these student scholars are much like you. With hard work and a dedication to serious research, any Blugold could have a chance to take part in this life-changing program.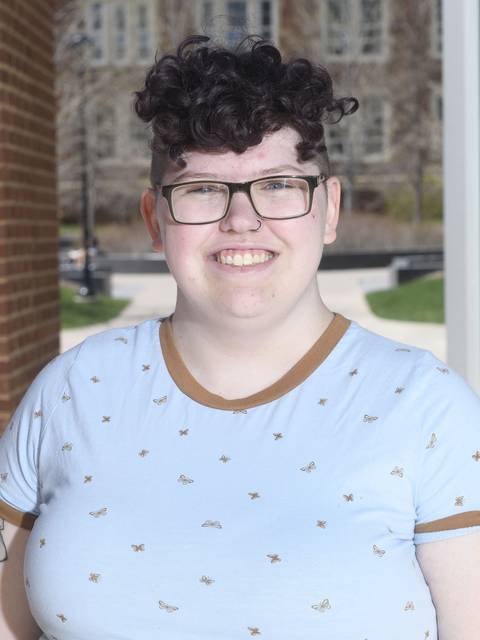 Amie Costello (she/they) is from Balsam Lake, WI. Amie is a biology major at the University of Wisconsin-Eau Claire, and their research mentor is Dr. Brad Carter. Amie's research is on the GSH pathway in zebrafish, specifically its role in methylmercury detoxification. Dr. Carter and Amie are observing this by creating knockout lines with a few genes that influence the GSH pathway using CRISPR technology. A "knockout line" includes making a gene nonfunctional and then breeding the fish with this mutation to have generations of zebrafish with those nonfunctioning genes. While they are working the most with the gene "gclm" other genes such as "gstp1", and "gstp2" are also being observed. Once the knockout lines are completed, they will test the difference in detoxification with each gene's line and normal fish. After completing her bachelor's degree, Amie plans on getting a PhD in Cellular or Developmental Biology and conducting research through a university.
---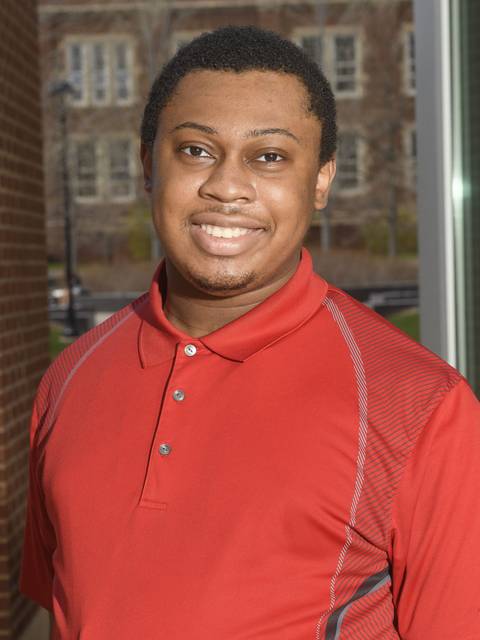 David Evbayekha (He/Him/His) is a fourth-year student from the Twin Cities area of Minnesota, majoring in neuroscience with a minor in psychology. Dr. Jeffrey Goodman mentors David in the Psychology Department for the Ronald E. McNair program. His research interests surround protest music, impacting racial attitudes, knowledge, and emotions. With these interests, David aims to obtain a graduate degree in clinical mental health.
---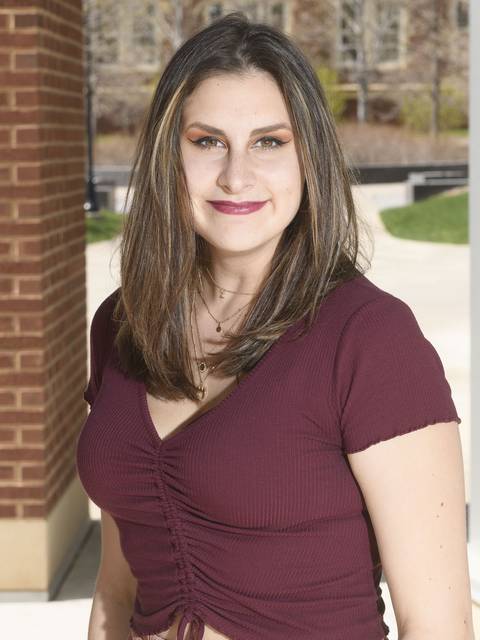 Jasmine Ford is from Lake Geneva, Wisconsin and is pursuing a degree in Communication Studies at UWEC. Jasmine is working with their research mentor, Dr. Kris Knutson, on a two-part research project that explores the intergenerational transmission of family communication patterns. Part one was an autoethnography about their own family, which exposed themes of gendered expectations. Part two will include interviews with 10-15 UWEC students to further explore how the ways gendered expectations are communicated in families. The goal of their research is to identify solutions to toxic communication patterns and find ways to break the cycle of intergenerational transmission. While they want to continue their research in the future, Jasmine plans to present their research in its entirety in 2024. Jasmine would like to attend graduate school and, after graduating, they will pursue a career that allows them to help people better communicate with their families and work through intergenerational trauma.
---
Zachary May is a fifth-year student from Lake Geneva, Wisconsin. He is pursuing a dual major in Spanish and Latin American Studies, and a dual minor in interdisciplinary linguistics and organizational communication with a certificate in teaching English as a foreign language. Zach works with Dr. Kati Barahona-López to conduct research that focuses on how students think about the dynamics of race, class, and gender in the United States and abroad after completing a study abroad or immersion experience in a foreign country. This research examines the role that study abroad programs have in shaping students' understanding of differences. Because he studied abroad in Valparaíso, Chile and Mendoza, Argentina., he holds a string enthusiasm for his research. Zach hopes to pursue a master's degree in international education and work in a study abroad office to help other students take their first steps abroad.
---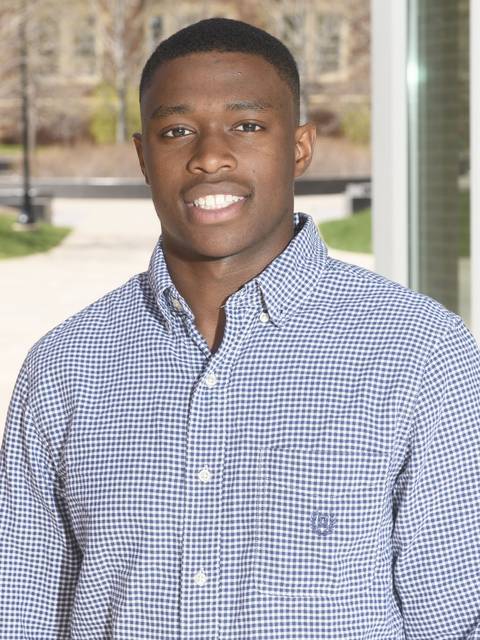 Oludare (Olu) Obadiya is a Journalism major with a minor in Marketing from Hugo, Minnesota. Olu's main areas they aim to explore with their research include: How do UWEC immigrant-origin students describe their decisions related to college enrollment and major selection, what are UWEC immigrant-origin students' self-reported levels of perceived parental pressure to excel in college and obtain financial success after college, and what are UWEC immigrant-origin students' self-reported levels of resilience? Post-bachelors Olu plans on finding work experience in the fields of copywriting and content marketing while also intending on applying for an MBA.
---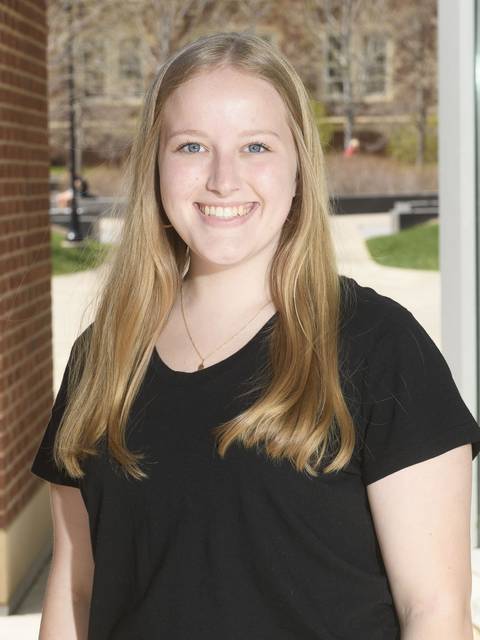 Zoey Rada is a third year Communication Sciences and Disorders major from New Auburn, Wi. She is working in collaboration with her faculty mentor Dr. Lesley Mayne, to investigate pediatric speech-language pathologists' use and perceptions of oral motor therapies. Other research interests include: neuromuscular aspects of motor speech, neuroscience of language, neurological disorders that affect communication, augmentative and alternative communication (AAC) intervention, and cognitive and language development of individuals with developmental disabilities Her long-term goal is to attend graduate school to become a certified speech-language pathologist. Zoey aspires to become a speech-language pathologist to help others communicate and advocate for their wants and needs.
---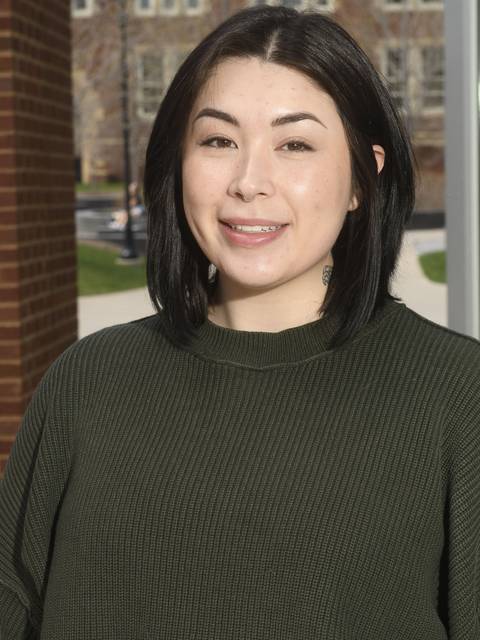 Janee Schrader is from Eau Claire, WI majoring in math with a minor in computer science. Alongside her mentor, Dr. Carolyn Otto, Janee is exploring the world of knot and link construction using grid diagrams. Their research aims to uncover new approaches and explore the combinatorics of grid diagrams. Motivated by a desire to make meaningful contributions to academia, Janee plans to obtain her doctorate in math and ultimately inspire others as a university-level educator. Janee aspires to leave an indelible mark in the field through her research. Additionally, she hopes to serve as a role model for women in STEM, setting a precedent for their success and breaking barriers along the way.


---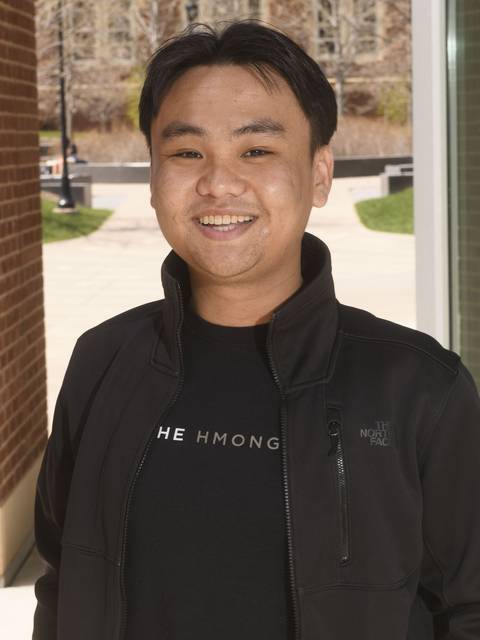 Chao Vang(He/Him/His) is a fourth-year student from Menomonie WI majoring in Elementary Education. Chao is working alongside his mentor Dr. Anjela Wong in the department of Education for Equity and Justice. His research interests are Hmong experiences in higher education and immigrant experiences with the law. Due to his interest in law, Chao will be pursuing a Juris Doctorate degree after he graduates from UWEC. Chao's goal is to become an attorney to advocate and support his future clients.
---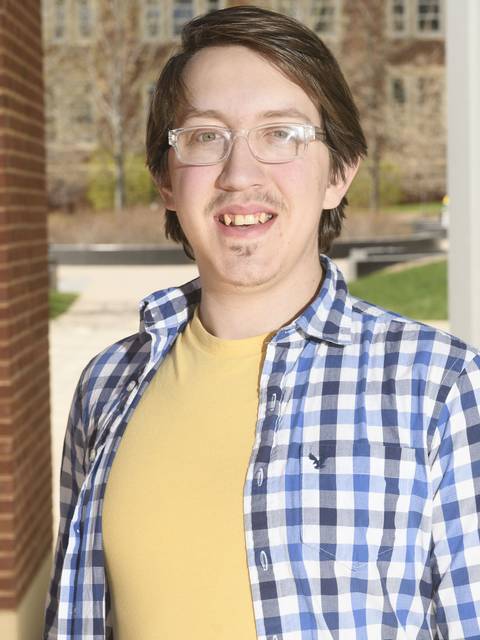 John Zook is a senior Communication Sciences and Disorders student. John is originally from Rice Lake, Wi and is mentored by Dr. Rebecca Jarzynski. Their research surrounds the beliefs and perceptions of Wisconsin schools on their role in school aged clients' individual identity development. John hopes to get his Master's degrees in Speech Language Pathology and Music Performance, and continue his education by earning a Doctoral degree. John hopes to specialize in Holistic Human Performance with an emphasis in Singer's Health, Performance, and Rehabilitation.
---