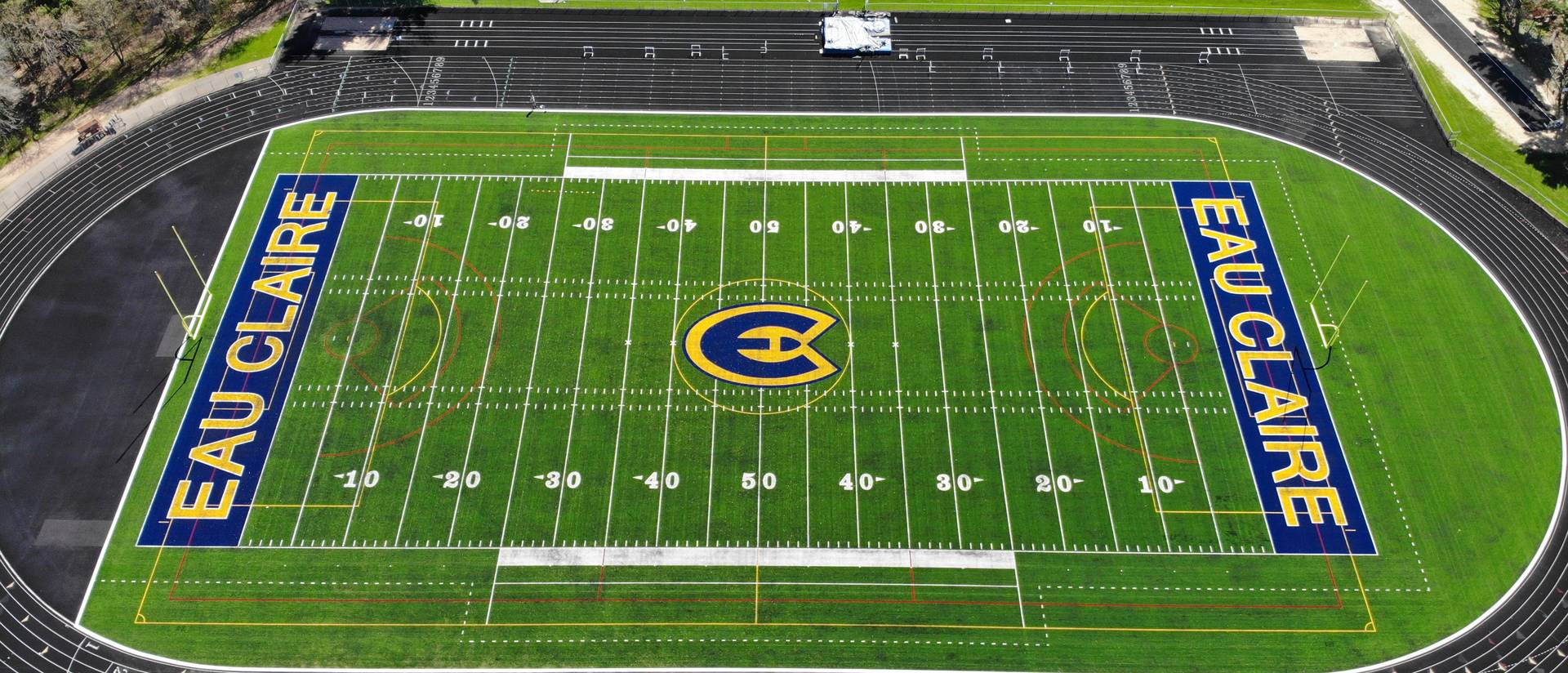 Turf Field and Outdoor Track
This green space located behind McPhee showcases a new turf field along with track and field areas and access for the 25-sport module athletic program, intramural and club sport teams, and the Blugold Marching Band.
Simpson field was upgraded significantly with the installation of artificial turf and lighting. This was the first phase of a project planned to include bleachers and other upgrades within the next few years.