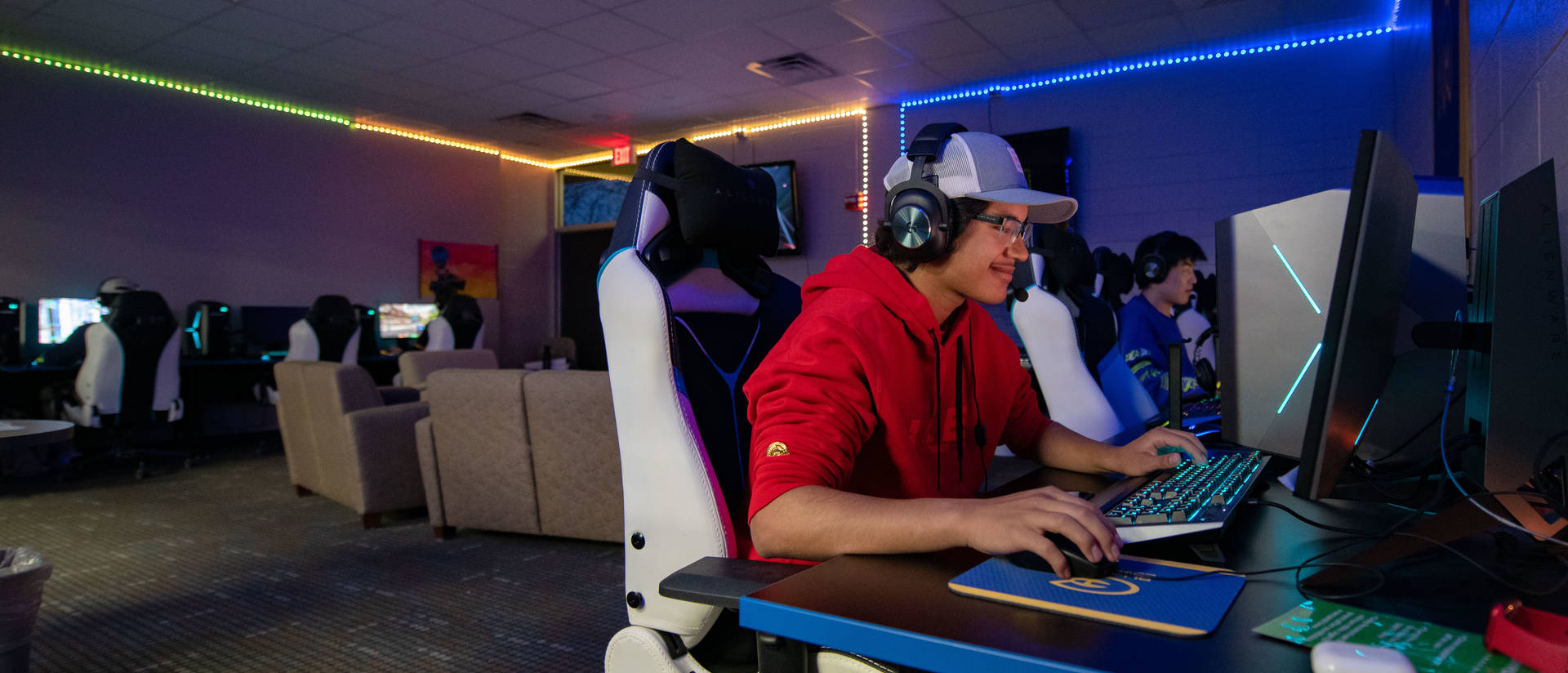 Esports Open Recreation Hours
What are Esports
The Esports program at the University of Wisconsin-Eau Claire is designed to promote both a competitive and recreational gaming experience through the cultivation of an inclusive campus gaming community. Our program currently boasts 20 high-end Alienware gaming stations with 2 high-end content/casting stations and maintains the capacity to allow for continued Esports expansion.
Game offerings include:
Call of Duty
Rainbow Six Siege
CS:GO
Apex Legends
League of Legends
Rocket League
Overwatch
Fortnite
Super Smash Bros
Valorant
OSU!
Halo Infinite
Club team and general lab hours are offered.
Twitter Instagram Discord Twitch
Esports Club:
The Esports club aims to create an inclusive community and place to play and enjoy Esports and other video games in both a casual and competitive nature.
Email: Esports@uwec.edu