Jennifer Zwicky (she/her/hers)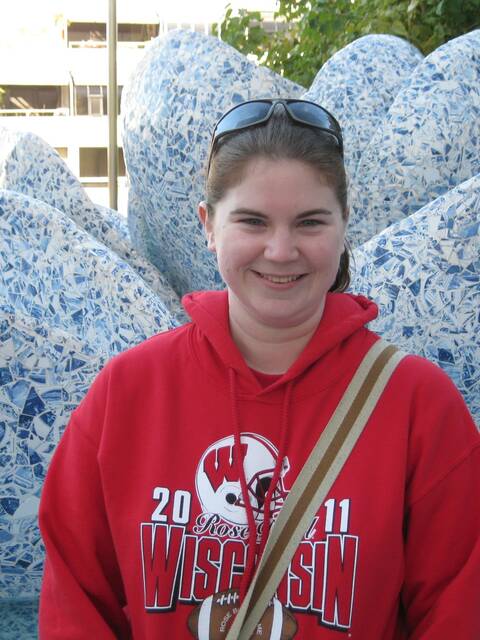 Jen Zwicky (she/her/hers) earned an M.A. in Arts Administration from Southern Utah University and a B.A. in Theatre & Drama from UW-Madison. Originally trained as a stage manager, Jen has worked professionally as part of a stage management team at Madison Opera, Ohio Light Opera, Maine State Music Theatre, Playhouse on Park, Newington Children's Theatre, and others before landing in Eau Claire. At UWEC, she teaches THEA 271 (Stage Management), THEA 434 (Theatre Arts Management), THEA 300 (Leadership in the Arts), and IDIS 410 (Fine Arts Administration Seminar), in addition to supervising internship experiences through the Arts Administration and Recording Arts certificate programs. She is passionate about arts education for youth, teens, and young adults, and to that end created the Y-Rep Productions theatre program at the Eau Claire YMCA, directed the drama program at Eau Claire North High School, and serves as an adjudicator for the statewide Jerry Awards run by the Overture Center in Madison, WI. She is also currently the Managing Director for the Wisconsin Shakespeare Festival (a partnership between Pablo Center and UW-Eau Claire), which will present its inaugural season in Summer 2023.
Outside of the arts, Jen was also the state director for the Wisconsin YMCA Youth in Government program, a civic engagement program for teens across the state. It has been this work with young leaders, in part, that has propelled her to embrace the value of hearing and learning from multiple perspectives, as well as putting stock into letting young people pave the way for progress. She strives to do her part to help close the diversity gap in the field of arts administration through fostering an inclusive learning environment, encouraging students to follow their goals, facilitating lasting professional connections for students, and including examples and case studies of diverse arts organizations in her coursework.
---
Education
M.A. Arts Administration, Southern Utah University
B.A. Theatre & Drama, University of Wisconsin