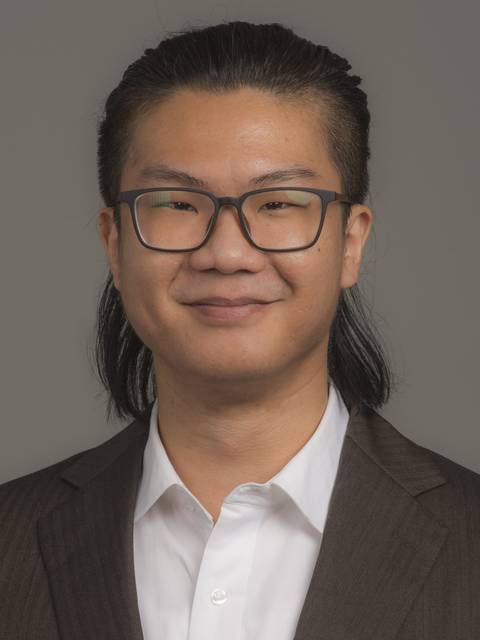 Dr. Yang is from Beijing, China. He joined UWEC in Fall 2023. His research interests include data mining, machine learning and natural language processing. He is passionate about applying computer science techniques into educational research. His research involves applying data mining, machine learning and natural language processing techniques.
---
Teaching Interests
Fall 2023
CS 146 BIG PICTURE IN CS
CS 268 WEB SYSTEMS
CS 330 PROGRAMMING LANG
Research and Creative Activities
Educational Data Mining; Machine Learning; Deep Learning.
Education
Ph.D., University of South Carolina
M.S., University of Florida
B.E., University of Electronic Science and Technology of China
Published Research
Yang, B., Nam, S., & Huang, Y. (2023, June). "Why My Essay Received a 4?": A Natural Language Processing Based Argumentative Essay Structure Analysis. In International Conference on Artificial Intelligence in Education (pp. 279-290). Springer Nature Switzerland.
Yang, B., Tang, H., Hao, L., & Rose, J. R. (2022). Untangling chaos in discussion forums: A temporal analysis of topic-relevant forum posts in MOOCs. Computers & Education, 178, 104402.
Luo, L., Zeng, Q., Yang, B., Zuo, F., & Wang, J. (2021, December). Westworld: Fuzzing-assisted remote dynamic symbolic execution of smart apps on iot cloud platforms. In Annual Computer Security Applications Conference (pp. 982-995).
Zuo, F., Yang, B., Li, X., & Zeng, Q. (2019). Exploiting the inherent limitation of l0 adversarial examples. In 22nd International Symposium on Research in Attacks, Intrusions and Defenses (RAID 2019) (pp. 293-307).