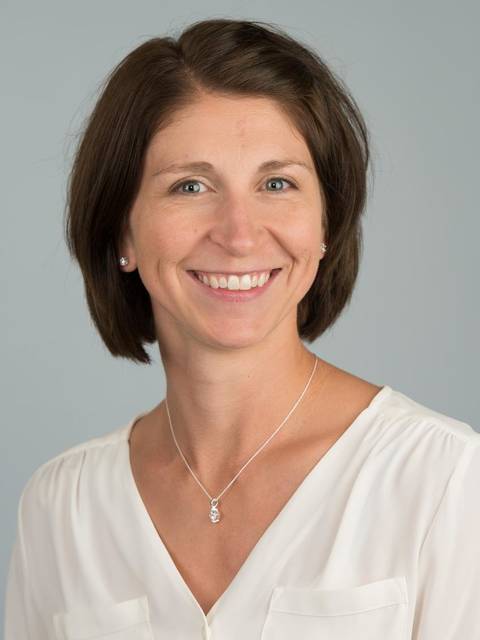 Kim Wudi will enter her thirteenth season in 2019-2020 as head volleyball coach at the University of Wisconsin-Eau Claire. The Blugolds finished their 2018-19 season with a 33-4 record, winning both the WIAC regular season championship and WIAC tournament championship, and advancing to the NCAA Division III Final Four. The Blugolds have qualified for the NCAA tournament in eight of Wudi's twelve seasons at the helm and tied for conference titles in 2008, 2010 and 2011, prior to claiming the outright crown in 2018. Wudi is a three-time WIAC Coach of the Year recipient, receiving the honor in 2008, 2010 and 2018. She was also named AVCA Midwest Region Coach of the Year and AVCA Division III National Coach of the Year in 2018. Prior to being named head coach, she was an assistant for the Blugolds during the 2005 and 2006 seasons.
Wudi served as director for Eau Claire Air Volleyball Club from 2006 to 2011 and now serves on the club's advisory board. Wudi earned the USA Volleyball Service Award for Outstanding Female Coach in 2005 and the USA Volleyball Robert L. Lindsey Meritorious Service Award in 2006. She has served on the Badger Region Volleyball Board of Directors since 2012 and currently is the Secretary for the region. She is a member of the American Volleyball Coaches Association Division III Head Coaches Committee and the NCAA Midwest Regional Advisory Committee. Wudi holds a USA Volleyball CAP Level II Coaching Certification and is a USAV IMPACT instructor.
From 1996-1999, Wudi (then Kim Arndt) was a setter for Blugold Hall of Fame coach, Lisa Herb. Wudi served as a two-time team co-captain, and was a three-time All-Conference pick and first team CoSIDA Academic All-American. She earned the team's Rookie of the Year Award and Hustle Award, and twice earned the Blugolds' Most Dedicated Award. She is also a two-time Blugold Super Six recipient, which is awarded each year to the top six student-athletes who excel in academics, athletics and community service.
Wudi graduated Summa Cum Laude in 2000 from UW-Eau Claire with a Bachelor of Science degree in biology and received one of the university's Outstanding Senior awards. Wudi earned her Master of Education in Professional Development from UW-Eau Claire in 2009.
Wudi taught science at Eau Claire Memorial High School from 2003-2007, where she served as an assistant coach for two years. She also taught at Durand High School from 2001-2003 and coached varsity volleyball for two seasons.
She is married to Jason Wudi, and they have two daughters, Layla and Sophia.
---