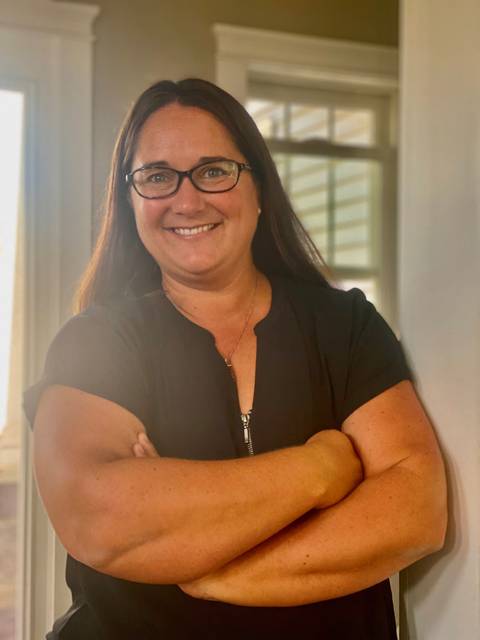 Ellen Wilson is an adjunct instructor for the psychology department, with a specialty in facilitating online classes. Ellen enjoys assisting all students through their educational journey, especially 1st year students and first-generation college students. Ellen enjoys all outdoor activities, reading, and traveling.
---
Teaching Interests
Introduction to Psychology
Social Psychology
Workplace Psychology
Health Psychology
Statistics
Research and Creative Activities
Reading Interests:
Ellen's reading list includes a number of titles related to overall health and wellness behaviors and mental processes. Selected titles include:
The Red Market: On the Trail of the World's Organ Brokers, Bone Thieves, Blood Farmers, and Child Traffickers by Scott Carney;
Childhood Disrupted: How Your Biography Becomes Your Biology, and How you can Heal by Donna Jackson Nakazawa
Chasing the Scream and Lost Connections, both by Johann Hari
Education
M.S. University of Wisconsin Oshkosh (Industrial and Organizational Psychology)
B.A. University of Wisconsin Stevens Point (Psychology)
Published Research
Knepple, A., Graf, A., Hudson, G., Wilson, E. (2021, Jan). Age Moderates Perceived COVID-19 Disruption on Well-Being. Gerontologist, 61(1), 30-35. DOI: 10.1093/geront/gnaa106. PMID: 32808660; PMCID: PMC7454676.
Zakletskaia, L., Wilson, E., & Fleming, M. (2010). Self-report alcohol use and associated factors in students receiving routine care in college health clinic. Journal of American College Health, 59(3), 217-223.
Zakletskaia, L., Mundt, M., Balousek, S., Wilson, E., & Fleming, M. (2009). Alcohol-Impaired driving behavior and sensation-seeking disposition in a college population receiving routine care at campus health services centers. Accident: Analysis and Prevention, 41(3), 380-386.