Sean Weidman, Ph.D. (he/him/his)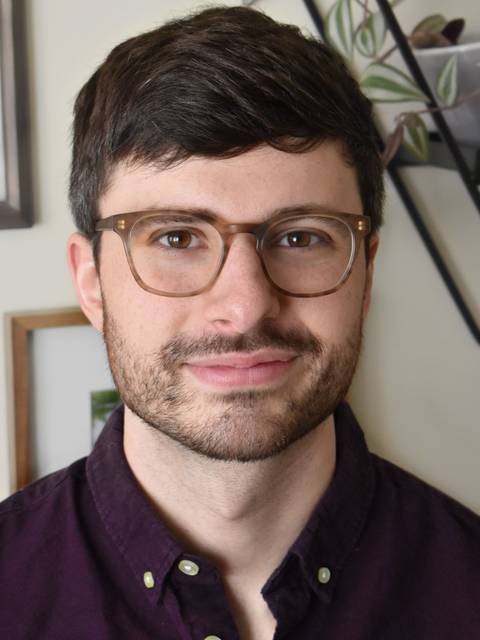 Sean Weidman is an energetic teacher-scholar who holds an M.A. and a Ph.D. in English from the Pennsylvania State University.
A literary and cultural critic of early 20th-century modernity, Sean primarily studies global Anglomodernisms, modern social/cultural history, and the politics of welcoming—but he also dabbles in the digital humanities. Some of his essays on literary modernism have appeared in English Literary History, Modernism/modernity, and Journal of Modern Literature, and you can find his digital modernist research in venues like Digital Humanities Quarterly and Digital Scholarship in the Humanities. His current book project explores hospitality's circulation and discursive use in early 20th-century politics, social form, and modernist literary culture.
At UWEC, Sean teaches in the Blugold Seminar for Critical Reading and Writing. He's also taught across the gamut of English studies, in modern/contemporary fiction and poetry, cultural studies, professional writing, and the digital humanities. He's fond of autumn rain, strong coffee, and cozy sweaters.
---
Teaching Interests
global Anglomodernisms, anti/coloniality & empire, critical & literary theory, poetry & poetics, modern & contemporary cultural studies, reality TV, video game cultures, first-year rhetoric & writing, professional writing
Education
B.A., Westmont College
M.A., The Pennsylvania State University
Ph.D., The Pennsylvania State University