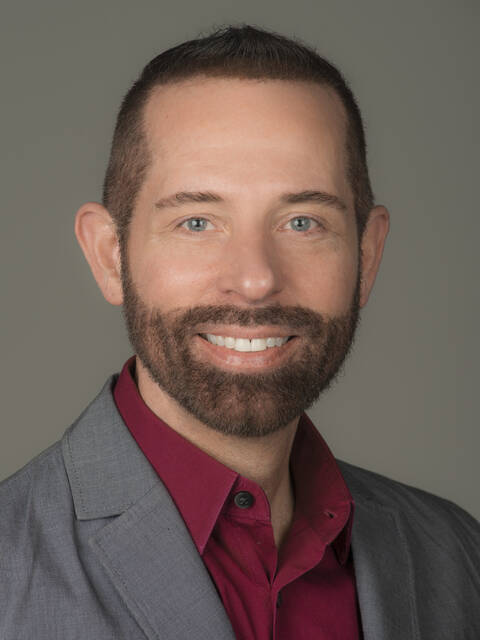 Stephen K. Stone is a member of the American Guild of Musical Artists as well as Actors Equity EMC with professional performance engagements including Ballet Arkansas, The Baltimore Opera, Winston-Salem Festival Ballet, and Paramount Productions.
Stephen's academic positions have included Director of Dance at the Governor's School of North Carolina hosted by St. Andrews College (Laurinburg, NC); Visiting Assistant Professor at Towson University (Baltimore, MD) where he assisted the development of Moving America, a National Endowment for the Arts funded video tutorial illustrating the national standards for public school dance education; Assistant Professor and Director of Dance at Western Kentucky University (Bowling Green, KY); Director of Ballet including the American Ballet Theatre Summer Intensive at Wayne State University (Detroit, MI), and Associate Professor of Dance in the University of Arkansas at Little Rock's Department of Theatre Arts and Dance.
His performance, direction/choreography, and teaching interests traverse ballet, concert dance, and musical theatre. Notable choreographic works include two premiere ballets: a futuristic adaptation of Mary Shelley's Frankenstein (Roxey Ballet, New Jersey) and The Masque of the Red Death based upon the short story by Edgar Allen Poe (Bowling Green–Western Kentucky University Symphony Orchestra) and a pioneering evening of integrative work entitled SEEING VOICES – A Dance Concert for Both a Deaf and Hearing Audience (UNCG). Additionally, Stephen's production revue choreography has been featured upon the stages of Carnival Cruise Lines (Miami), and both the Tropicana Resort and Bally's (Las Vegas).
Since joining the faculty of UA Little Rock in the fall of 2011, Stephen has established and maintained artistic ties with the region's respected professional companies. As a performer and choreographer at Arkansas Repertory Theatre: Mary Poppins, Once On This Island, Godspell, Project Élan, Singin' On a Star, That 80s Show, and five Saints and Sinners galas. Stephen played Tinman in the Murry's Dinner Playhouse production of The Wizard of Oz in 2017, and for his ninth year he performed the role of Herr Drosselmeyer in Ballet Arkansas' 2019 The Nutcracker. His more recent choreographic work includes the Equity productions of My Fair Lady, The Winter's Tale, and Much Ado About Nothing for Arkansas Shakespeare Theatre's 2018 season.
Of special note, Stephen's previous students are performing or have performed in:
Les Ballets Trockadero de Monte Carlo – NYC
Frozen – NYC
Get On Your Feet – National Tour
Paramour – NYC
We Will Rock You – National Tour
Nice Work If You Can Get It - NYC
Anything Goes – NYC
Taylor Swift – Shake It Off
My Week With Marilyn - Weinstein Co. / BBC Films
The Wedding Singer - National Tour
Louisville Ballet - KY
Wicked! - NYC & Chicago
Tokyo Disney
Sweet Charity - National Tour
Nicki Minaj – Pinkprint Tour
42nd Street - NYC & National Tour
Enchanted - Walt Disney Pictures
Fosse - International Tour
Brothers & Sisters - ABC
Cleo Parker Robinson Dance - Denver
Promises, Promises - NYC
Rocky – The Musical - NYC
Footloose - National Tour
Jubilee! - Bally's Las Vegas
Cats - National Tour
Jump Rhythm Jazz Project - Chicago
The Deep End - ABC
Cincinnati Ballet - Ohio
Coupon Suzy
Jack & Bobby - WB Network
Carnival Cruise Lines
Country Tonight - Pigeon Forge, TN
Tony Awards
Academy Awards
Video Music Awards
Billboard Music Awards
Kennedy Center Awards
---
Education
M.F.A., Choreography, University of North Carolina