Dr. Jennifer Smith, Ph.D. (she/her)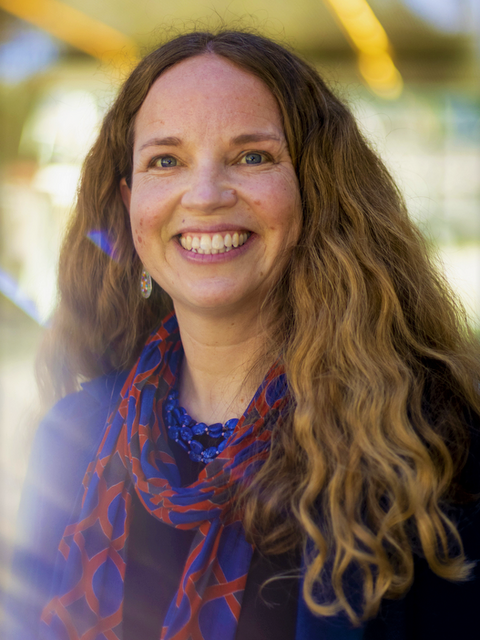 Dr. Jenn Smith is a behavioral ecologist whose research integrates perspectives from evolutionary biology, animal behavior, genetics, physiology, and urban ecology to understand how natural selection and ecological conditions shape decision-making in social mammals.
---
Teaching Interests
Animal Behavior
Biological Inquiry
Ecology
Marine Biology
Vertebrate Biology
Responsibilities
Associate Editor, Animal Behaviour
Associate Editor, Leadership Quarterly
Guest Editor, Philosophical Transactions for the Royal Society B
Research and Creative Activities
As leader of the Long-term Study on the Behavioral Ecology of California Ground Squirrels, Smith's team of undergraduates combines naturalistic observations with field experiments, genetic and endocrine analyses, and social network statistics to test evolutionary theory. Smith is also internationally recognized for her comparative research on social lives of mammals, especially those of carnivores. This work reveals the evolutionary and ecological forces favoring leadership, cooperation, and inequality. Her recent career awards from the Animal Behavior Society and Phi Beta Kappa reflect her inclusive teaching and mentoring.
Education
Joint Ph.D. in Zoology and Ecology, Evolutionary Biology & Behavior, Michigan State University
M.S. in Integrative Biology, University of Illinois, Urbana-Champaign
B.A. in Biology, Environmental Science Conc., Colby College, Waterville, Maine
Coral Reef and Rainforest Ecology, James Cook University, Townsville, AUSTRALIA
Management and Ecology of African Wildlife, School for Field Studies, KENYA
Certification
Teaching College Science & Mathematics, College of Natural Sciences, MSU
Published Research
Honors and Recognitions
2023 Celebration of Scholarship Recognition, Office of Research and Sponsored Programs, UWEC
2019 Faculty Leadership Fellows Program, Provost Office, Mills College
2019 INSIGHT into Diversity Inspiring Program in STEM Award
2017 Penny Bernstein Distinguished Teaching Award, Animal Behavior Society
2017 Excellence in Teaching Award, N. California Assoc. of Phi Beta Kappa
2017 Letts-Villard Endowed Chair in the Natural Sciences, Mills College
2017 Quigley Endowed Professorship in Women's, Gender, and Sexuality Studies, Mills College
2011 Postdoctoral Research Award for Best Paper, Human Behavior & Evolution Society
2011 American Association of University Women Postdoctoral Fellow, UCLA
2010 Postdoctoral Fellowship, Institute for Society and Genetics, UCLA
2009 Anna M. Jackson Speaker Award, American Society of Mammalogists
2007 P.E.O. Scholar Award, International Chapter of the P.E.O. Sisterhood
Professional Memberships
Animal Behavior Society
Previous Professional Experience
2019-22 Chair of Biology Dept., Mills College, Oakland, California
2019-22 Director, Jill Barrett Undergraduate Research Program in Biology, Mills College
2017-22 Associate Professor and Curator of Vertebrates, Biology Dept., Mills College
2012-17 Assistant Professor and Curator of Vertebrates, Biology Dept., Mills College
2010-12 Postdoctoral Fellow, Dept. of Ecology and Evolutionary Biology, UCLA