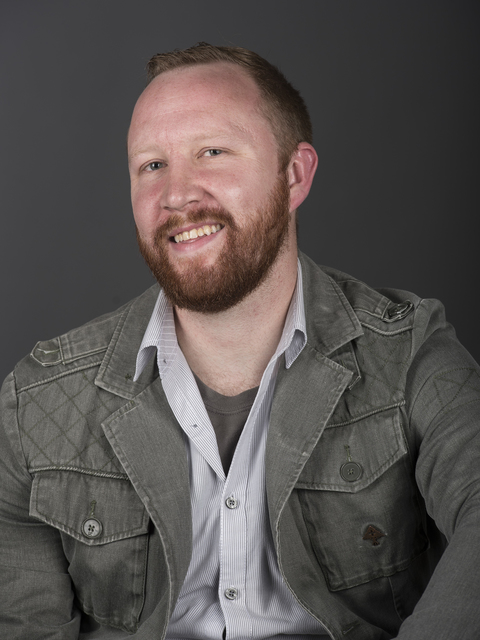 Originally from the Twin Cities, Jonathan Rylander completed his graduate work in southern Ohio. While there, he developed a passion for writing centers. He now feels fortunate to live and work in the upper Midwest—a pivotal region in his own understandings of marginalized identities, particularly LGBTQ lives and otherwise queer communities.
As a teacher, rhetorics of identity and social change energize the way he listens to students and encourages self-expression. In his role as Director of the Center for Writing Excellence (CWE), he's especially interested in conversation as a pedagogical method to mentor writers and welcome them to bring their whole selves into their writing without fear. As CWE Director, he works with faculty writers to support their scholarship and creative activity. Additionally, he oversees an institutional-wide advisory board to grow a Writing Enriched Curriculum (WEC) program at the University of Wisconsin-Eau Claire.
As a writer, he engages queer memoir as well as intersections among writing pedagogy and identity in his essays and book-length projects. His work appears in College Composition and Communication and The Writing Center Journal, as well edited collections, and literary journals. He is currently at work on a book-length memoir project exploring questions around sexuality and shame. When not in the classroom or writing center, Jonathan enjoys excursions throughout the area, especially Door County and anywhere on the North Shore.
You can follow updates regarding his writing on his blog: https://jonathan-rylander.com/
---
Education
Ph.D. Miami University (English: Composition and Rhetoric)
M.A. Miami University (English: Composition and Rhetoric)
B.A., University of St. Thomas (English and Business Management)
Certification
Women's, Gender, and Sexuality studies
Published Research
Articles and Book Chapters
"Dear Queer Memoir Writers…" In Jonathan Alexander and Jacqueline Rhodes, Eds. Routledge Handbook of Queer Rhetoric. New York: Routledge, 2022.

"Engaging the 'Always Already': Toward Queer Assemblages for Writing Across the Curriculum Administration." College Composition and Communication. With Travis Webster. Volume 72, Number 2. December 2020.

"'Intersecting Realities': Queer Assemblage as Rhetorical Methodology." In Jonathan Alexander and Jacqueline Rhodes, Eds. Sexual Rhetorics: Methods, Identities, Publics. New York: Routledge, 2015. 31-44. With Jason Palmeri.

"Queer Consulting: Assessing the Degree to Which Differences Affect a Writing Consultation." East Central Writing Centers Association Newsletter. Fall 2011, 7-8. With Curtis Dickerson.
Non-Fiction (Memoir)
"Carnal," Thimble Literary Magazine, June 2021

"A Need to Escape Leads Us to Our Authentic Selves: Listening, finding peace helps us deepen roots with our community" Volume One. July 2021.

"The Midwestern Way: Fond remembrances of the scent of flannel, tough Wisconsin loggers, and bonfires." Volume One. October 2020

"Wrestling in the Movies" Ligeia Magazine. Summer 2020.

"Paddle" Miracle Monocle Review. Spring 2020.

"Hope is Toni Morrison." A contribution The Hope Project. The Chippewa Valley Writer's Guild. April 2020.
Book Reviews

"A Review of Harry Denny, Robert Mundy, Liliana M. Naydan, Richard Sévère, and Anna Sicari's Out in the Center: Public Controversies and Private Struggles." The Writing Center Journal. Vol. 38:1-2. June 2021.