Lisa Quinn-Lee, Ph.D., MSSW, LICSW (she/her/hers)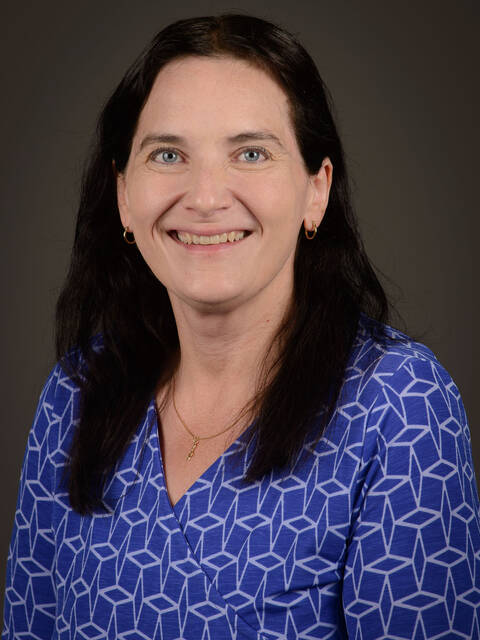 Dr. Quinn-Lee has spent many years as a clinical social worker, hospice social worker, and grief therapist in the areas of health care, grief, loss, end-of-life care, and mental health. She has always felt honored and privileged to have the opportunity to work with people during their difficult times in life. Dr. Quinn-Lee is especially passionate about the fields of grief, loss, and end-of-life care; she does research, teaches, and gives many presentations in these areas. Prior to coming to UW - Eau Claire, she spent most of her social work and teaching career working in the Twin Cities; she continues to reside there.
In her free time, Dr. Quinn-Lee enjoys spending time with her family, reading, hiking, traveling (especially near the ocean), running, listening to music, playing music, attending orchestra concerts, going to museums and listening to National Public Radio.
---
Teaching Interests
Death and Bereavement
Social Work Internship Seminar
Introduction to Social Work
Ethical Problems in Health Care
Psychology of Death and Dying
Interpersonal Skills
Social Work with Communities and Organizations
Aging and the Aged
Generalist Social Work Practice
Interprofessional/Interdisciplinary Education
Ethics and Boundaries
Research and Creative Activities
Grief and loss
Death and bereavement
Children's grief
Hospice and palliative care
End-of-life issues
Health care
High impact practices
Resilience
Burnout
Spirituality
Domestic immersion
Interdisciplinary/interprofessional research and teaching
University-community partnerships
Using personalized music with persons with dementia/Music and Memories Program
Education
PhD, University of Minnesota (Social Work)
MSSW, University of Wisconsin-Madison (Social Work)
BSW, University of Wisconsin-Eau Claire (Social Work)
Certification
Licensed Independent Clinical Social Worker (LICSW)
QPR (Question, Persuade, Refer) Suicide Prevention Gatekeeper Instructor Certification Program Certified
Music and Memories Certified