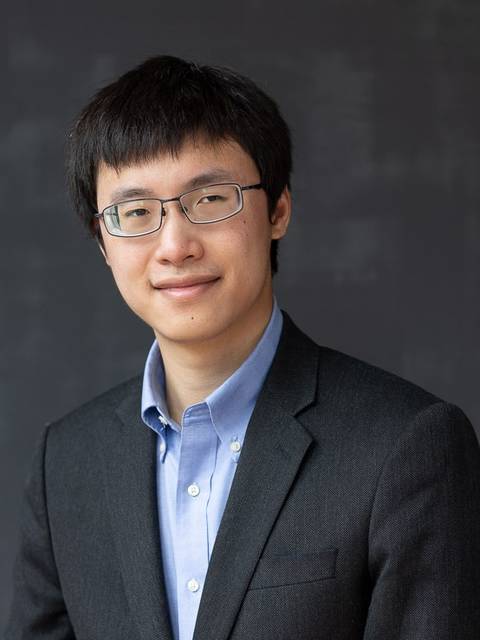 Currently Assistant Professor of Music Theory at the University of Wisconsin–Eau Claire, Matthew Poon's career embraces an eclectic range of interests. As a music theorist, his research primarily focuses on issues of musical form and the analysis of eighteenth- and nineteenth-century Western music; however, he also pursues secondary interests in music perception and harmony in Japanese anime music. He has articles published in Music Theory Online, Indiana Theory Review, Journal of the International Conductors Guild, and Frontiers in Psychology, a forthcoming publication in Music Theory Spectrum, and has presented papers at the Society for Music Theory, Society for Music Perception and Cognition, and regional conferences in Canada and the United States.
As a conductor, Matthew serves as the music director of the St. Croix Valley Orchestra, located on the border of Wisconsin and Minnesota, as well as the Chippewa Valley Youth Symphony in Eau Claire. He was most recently the music director of the Strings Attached Orchestra in Toronto, a community string orchestra whose charitable mission involves bringing live music to hospitals and long-term care centers. Prior to that, he served as conductor of the Toronto Chinese Orchestra and assistant conductor of the Kindred Spirits Orchestra, McMaster University Choir, and McMaster Women's Vocal Ensemble (now the Cantemus Vocal Ensemble). He maintains close connections with the performing arts scene in Toronto as music director of the ME & Lau Family Foundation's biennial concerts, which feature professional musicians working alongside students with intellectual disabilities, and as artistic advisor of the Canadian Chinese Orchestra (an orchestra consisting of traditional Chinese instruments).
Matthew holds Ph.D., M.A., and M.M. degrees from the University of Toronto, a B.M. and diploma from McMaster University, and an A.R.C.T. diploma from the Royal Conservatory of Music (Toronto). He previously taught music theory at Oberlin College & Conservatory and the University of Toronto, and conducting at Tyndale University in Toronto.
---
Research and Creative Activities
Modern theories of musical form
Eighteenth- and nineteenth-century instrumental music
Education
Ph.D. in music theory, University of Toronto
M.A. in music theory, University of Toronto
M.M. in orchestral conducting, University of Toronto
B.M., McMaster University
Diploma in music performance, McMaster University
A.R.C.T. in piano performance, Royal Conservatory of Music (Toronto)
Published Research