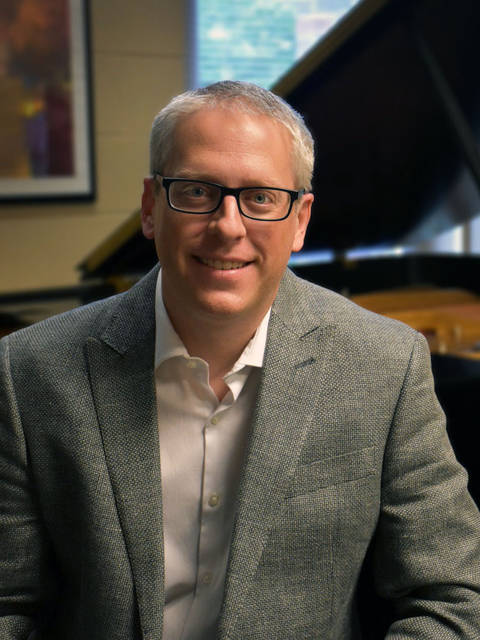 Described by the New York Times as a "talented and entrepreneurial pianist" and an "able and persuasive advocate" of new music, Nicholas Phillips' playing has been praised for its "bejeweled accuracy" (Fanfare) and as "razor-sharp yet wonderfully spirited" (American Records Guide). He is active as a soloist and collaborative artist, having performed all across the United States. He has also given solo recitals and performances in Europe, South America, Asia, and Africa.
Phillips has given lecture-recitals and presentations at conferences in the U.S., Argentina, Croatia, England, Finland, South Africa, and South Korea. He is the author of "Mendelssohn's Songs without Words Revisited: Culture, Gender, Literature, and the Role of Domestic Piano Music in Victorian England," published by VDM Verlag. In 2011 he released two CDs on Albany Records; Portals and Passages, which features the piano music of American composer Ethan Wickman, and Boris Papandopulo: Piano Music. Recent releases include American Vernacular: New Music for Solo Piano (New Focus Recordings, 2014), featuring commissioned works written for him on that theme by 10 American composers, and Impressions (Blue Griffin Records, 2016), a collection of 21st century character pieces by living American composers. His newest release, Shift (Panoramic Recordings, 2019), features world premiere recordings of works by eight living women composers.
He holds degrees from the University of Missouri-Kansas City Conservatory of Music, Indiana University, and the University of Nebraska-Lincoln and is currently Professor of Music at the University of Wisconsin-Eau Claire.
Phillips is a Yamaha Artist. For more information, please visit www.nicholasphillips.net.
---
Teaching Interests
MUSI 106 Class Piano
MUSI 108 Advanced Class Piano
MUSI 151/351 Applied Piano
MUSI 268/468 Piano Ensemble
MUSI 315 Piano Pedagogy I
MUSI 316 Piano Pedagogy II
MUSI 481 Piano Literature
Education
B.M., University of Nebraska-Lincoln
M.M., Indiana University
D.M.A., University of Missouri-Kansas City