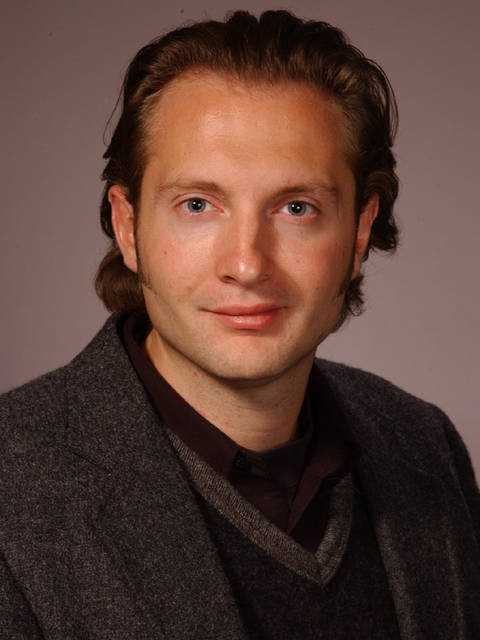 Joel Pace hails from the city of Providence, Rhode Island. In 1999, he began his assistant professorship at UWEC, and in 2000 was a fellow of Brown University's John Nicholas Brown Center for the Study of American Civilization.
Pace's editorial experience includes work with journals and books. He has served on the editorial board of Symbiosis: A Journal of Anglo-American Literary Relations since 2003, as Book Review Editor and (presently) as an associate editor. In addition to guest-editing an issue of The Allen Review (an Oxford theology journal) on religion and literature, he also introduced and co-edited an issue of Romanticism on the Net as well as an issue of Romantic Circles: Praxis Series. He has co-edited two books: Wordsworth in American Literary Culture (Palgrave Macmillan, 2005) and Transatlantic Romanticism: An Anthology of British, American, and Canadian Literature, 1767-1867 (Longman/Pearson, 2006).
His essays and articles have appeared in many books and journals, including The Cambridge Companion to Wordsworth, The Wordsworth Circle, Symbiosis, Romantic Circles Praxis Series, and Romanticism on the Net, etc. His poems have appeared in eye dialect, In Our Words (vols. III & IV, 2001 & 2002), and as part of art exhibits (most recently with "Epidemic Peace Imagery-An Expanding Exhibition of Peace Works by Writers and Visual Artists.")
He has delivered invited presentations at Brown, Harvard, Oxford, and Providence College as well as presented papers and/or chaired panels at the following conferences: American Comparative Literature Association (ACLA), The Coleridge Conference, International Conference of Romanticism (ICR), Modern Language Association (MLA), The North American Association for the Study of Romanticism (NASSR), The Transatlantic Studies Conference, The Symbiosis Conference, and the Wordsworth Summer Conference.
He has taught the following classes: American Literature Origins-1865, The "Black Atlantic," British Literature II, British Women Romantic Writers, Capstone, Introduction to College Writing, Introduction to Literature, Poetry, Romanticism, Theory, Transatlantic Romanticism, and Transcendentalism.
Pace resides in the Twin Cities, where he fills his spare time with writing poems and performing with a reggae band.
---
Teaching Interests
18th & 19th Century Atlantic-rim literature, especially Transatlantic Romanticism
Pop culture (comics, hip hop, and slam)
Specialized topics in 18th & 19th century literature (the "black Atlantic", Native American writers as well as the portrayal of the American Indian in Romantic-era writing, gothic, environmental writing, literature & reform, Romantic music, and Women Romantic Writers).
Education
Ph.D., Oxford University, UK (Philosophy)
M.A., Oxford University, UK (Studies in Research Methods in English, with a focus on History of the Book)
B.A., Providence College (English and Music, Magna Cum Laude)