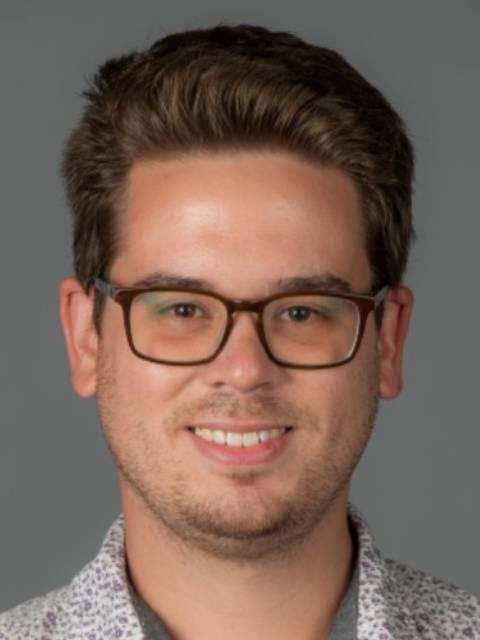 I have been heavily involved in intercollegiate forensics since 2007, when the activity first began to help me discover my identity and voice. Now, I serve as a communication educator and director of forensics in the hopes that other students can find their voice through the activity. In addition to my teaching, and directing responsibilities here at Eau Claire, I serve as the secretary/treasurer of the National Forensic Association (NFA), and have previously served an at-large representative of NFA, chair of the NCA division Argumentation and Forensics, and president of the Missouri Association of Forensic Activities. When not working, I enjoy walks and board games with my husband and reading novels, memoirs, and short-story collections.
---
Teaching Interests
Public Speaking
Oral Interpretation of Literature
Communication Theory
Performance and Communication
Gender and Communication
Qualitative Methods
Research and Creative Activities
RESEARCH INTERESTS
Forensics Pedagogy
Forensic Culture
Autoethnography
LGBT/Queer Experiences
REPRESENTATIVE WORKS
Outzen, C.P. (2016). Looking over my shoulder: An autoethnographic account of a first-year forensic director. The Forensic of Pi Kappa Delta, 101(2), 17-33.
Outzen, C.P. (2013). An autoethnographic exploration of one gay man's tangle with body control: Connecting my gay identity to my not quite as gay body. Presented as part of the paper panel Ethnographies of Sexual Behavior, Intimacy, and Desire at the National Communication Association conference.
Outzen, C.P. & Cronn-Mills, D. (2012). What's in a name? Defending forensics: A response to Kimble's "By any other name." Speaker & Gavel, 49(2), 81-87.
Welker, K., Philpot, S., Krysiuk, A. & Outzen, C. (2020). #Fitspiration and mental health for LGBTQ+ college students. The Journal of Social Media in Society, 9(2), 173-189.
Education
MFA, Minnesota State University, Mankato (Forensics)
BA, University of Northern Iowa (General Communication)
Honors and Recognitions
Educator of the Year Finalist, 2019, Truman State University
Bob R. Derryberry New Forensic Educator Award, 2018, Pi Kappa Delta
Educator of the Year Semi-Finalist, 2018, Truman State University
Nadine B. Andreas Teaching Assistantship, 2013/2104, Minnesota State University, Mankato
Outstanding Thesis/Dissertation Award, 2011, American Forensic Association
Purple and Gold Award for Conspicuous Achievements in Forensics, 2011, University of Northern Iowa