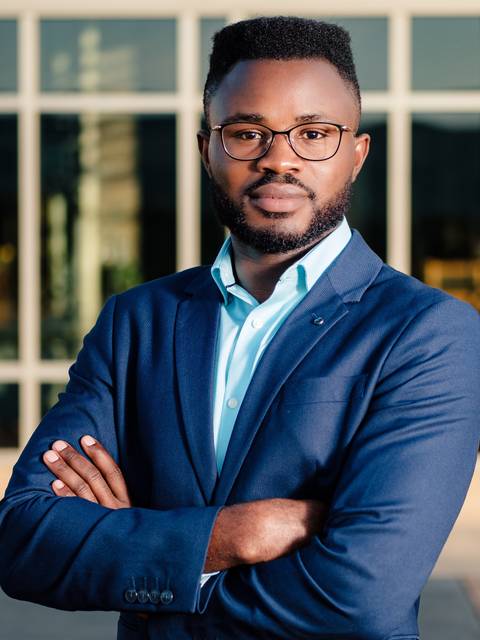 Pechulano Ngwe Ali an experienced in public communication, external relations, and journalistic/media production professional. He is passionate about leveraging skills in media production and impact storytelling, to empower, and mobilize resources for marginalized and underrepresented people.
His research explores the intersection between media, conflict, and humanitarianism — focusing on journalistic roles of local (as opposed to foreign) journalists in conflict zones and humanitarian crisis, in restrictive press environments. Pechulano also researches issues of freedom of expression, access to information and issues of critical thinking in pedagogy. As a multimedia and public communication expert, his industry experience includes working in local and international NGOs, including most recently with the United Nations High Commissioner for Refugees (UNHCR). He has field experience in training and journalistic multimedia production and impact storytelling, including in some of the most crisis-affected regions in the world. With expertise in producing, hosting, and distributing podcasts, Pechulano leverages his knack for engaging storytelling to uplift marginalized voices.
---
Teaching Interests
(Solutions) Journalism and Storytelling, Investigative Reporting, Brand Storytelling, Podcasting and Media Entrepreneurship, Public Speaking
Research and Creative Activities
Journalistic Roles in Conflict zones, Solutions Journalism, International and Development Communication, Media and Humanitarian Action, Press Freedom and Access to Information.
Honors and Recognitions
2023: AEJMC - International Communication Division (ICD) Innovative Teaching Ideas Competition - 3rd place prize winner
Professional Memberships
International Communication Association (ICA), Association for Education in Journalism and Mass Communication (AEJMC)