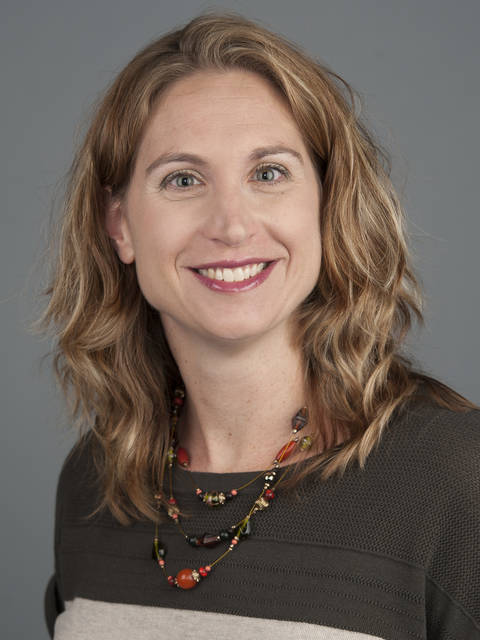 I received my PhD in clinical psychology from Northern Illinois University in 2005 after completing a 1-year pre-doctoral internship at Montefiore Medical Center in the Bronx, NY. I am a licensed clinical psychologist and joined the faculty at UWEC in the fall of 2009.
The aspect of my faculty position that I enjoy the most is working alongside and mentoring students! I work with students in a wide variety of experiences including my research, program development and evaluation, service learning opportunities, and independent studies. The majority of my research is conducted in collaboration with undergraduate students who have been able to present our work at local, regional, national and international conferences. Students with an interest in the topics of suicide and self-injury or closely related content areas are encouraged to contact me about possible experiences.
---
Teaching Interests
Introduction to Psychology (incl. Honors Intro Psych)
Abnormal Psychology
Clinical Psychology
Honors Colloquia: Understanding Suicide
Counseling I (graduate course)
Research and Creative Activities
My research broadly focuses on understanding suicidal behavior and non-suicidal self-injury (NSSI) in youth and young adults. Specifically, I examine psychological and sociocultural factors that may increase, or reduce, an individual's vulnerability for engaging in NSSI and/or suicidal behavior. I also examine the complex and inter-related connections between NSSI, suicide, and body image disturbances. Recently my research has evolved to focus on suicide prevention program develop and evaluation. I utilize predominantly cross-sectional, survey-based methodologies but incorporate behavioral-based assessment and experimental designs into my work as well. I am a consulting editor for the journal, Archives of Suicide Research and regularly contribute scholarly reviews for a variety of clinical journals.

In addition to my research expertise area, I have begun to develop a small, secondary line of research examining the potential effectiveness of different pedagogical techniques at the college level. I'm particularly interested in how different approaches that use active and student-centered techniques impact student engagement, motivation, and course mastery relative to traditional methods.