Matthew Meyer, Ph.D. (he/him/his)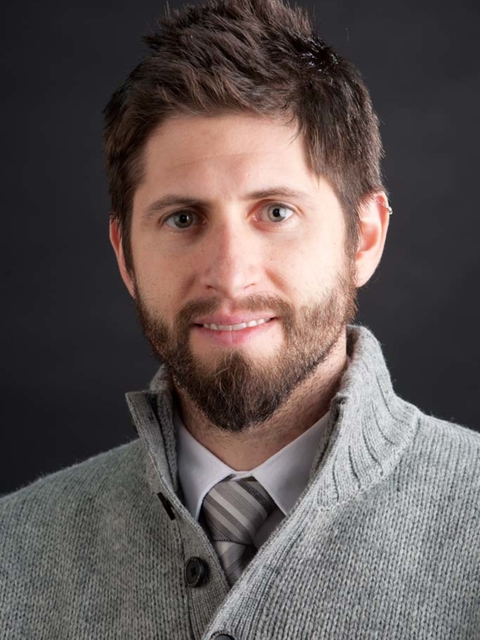 I love teaching at UW-Eau Claire. I was a student here myself some 20 years ago. I enjoy reading philosophy and some fiction (Don DeLillo is my favorite) as well as books about happiness and well being from philosophical and psychological perspectives. I was recently trained in Logic Based Therapy which is a philosophical counseling method that focuses in negative emotions and reactions that arise from fallacious thinking. I recently published a book on Lacan and the Greeks, as well as an article on the ethics of women water warriors with Dr. Heather Ann Moody. I enjoying swimming, biking, and running — on occasion for long distances. I am currently residing in St. Paul, MN, with my wonderful wife Jill and amazing daughter Charlie.
---
Teaching Interests
19th and 20th Century European Philosophy
Existentialism
Feminism
Environmental Philosophy
Responsibilities
Teaching (four classes – two upper, two lower)
Advising Majors
Member of IRB
Faculty Adviser for the Philosophy Club
Research and Creative Activities
Phenomenology
Psychoanalysis
Happiness Studies (Positive Psychology, Moral Psychology, Cognitive Science)
Environmental Philosophy
Philosophy and Pop Culture
Education
Ph.D., Stony Brook University (Philosophy)
M.A., Stony Brook University (Philosophy)
B.A., University of Wisconsin-Eau Claire (Philosophy; English Linguistics)
Certification
Primary Certificate in Logic Based Therapy (LBT)
Published Research
"The Ethics of Women Water Warriors: #NoDAPL and Indigenous Women's Environmental Ethic," in Interdisciplinary Environmental Ethics in the Midwest, ed. Ian Smith and Matt Kearney, Michigan State University Press, forthcoming (2021).
"From Indecision to Ambiguity: Simone de Beauvoir and Chidi's Moral Growth," in The Good Place and Philosophy, ed. Kimberly Engels, Blackwell Publishing, September 2020.
Archery and the Human Condition in Lacan, the Greeks, and Nietzsche: The Bow with the Greatest Tension. Lexington Press, 2019.
"Beauty, Dominance, Humanity: Three Takes on Nudity in Westworld." Westworld and Philosophy. Ed. by James South and Kimberly Engels. Blackwell Publishing, 2018.
"Returning to Mystic River: Nietzsche and Tragedy and Values." Film and Philosophy, Vol. 19, 2015, 173-192.
"Why Underwood is Frankly Not an Overman," House of Cards and Philosophy. Gen. ed., William Irwin, Blackwell Publishing, 2015.
"Being-in The Office: Sartre, the Look, and the Viewer." With Greg Schneider. The Office and Philosophy, Gen. ed. William Irwin, Blackwell Publishing, 2008.
"Reflective Listening in Heraclitus." International Journal of Listening. Vol. 19. 2007.
Professional Memberships
American Philosophical Association
Society of Phenomenology and Existential Philosophy