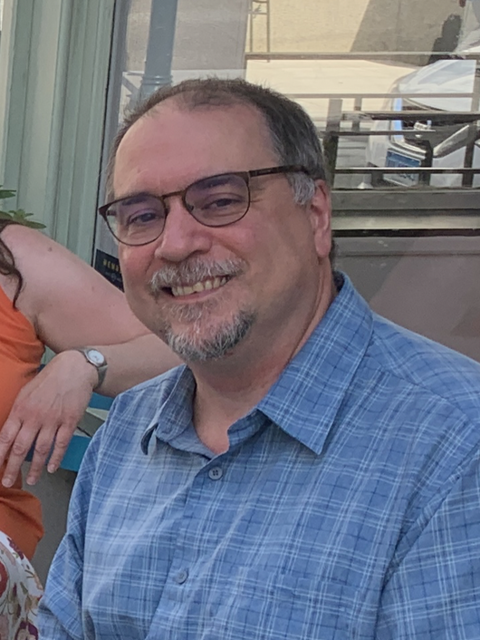 I never meant to become a historian.
I started my college career as a math major but changed that my sophomore year when I realized that I had been in a class for seven weeks without understanding a single thing the professor said. Then I became a psychology major, which worked out just fine except that I realized not long before I graduated that I had been taking history classes for fun all along and had enough to major in that too. So I did.
I can tell you not only why you are crazy, but also why you were.
I graduated with my BA from the University of Pennsylvania (Go Quakers! Fight! Fight! ... wait … um … never mind ... ) in 1988 and tried to figure out whether I should continue in history or psychology. I went with the one that was most fun, the one I continued to read about even without having to take classes, and I earned my MA in American history from the University of Pittsburgh in 1991. I received my PhD in American history from the University of Iowa in 2002.
My specialty is the political culture of the early republic. Unlike the politicians and social media warriors who are loudly making the claim these days, I actually do know what this country was founded upon. Nobody is running on that platform today, and none of you would vote for them if they did. Things have changed. By the time you leave this class, you will understand why this is true. Since graduating, my interests have expanded to include the atomic bomb, the separation of church and state in American history, and the underlying mechanics of recent American politics, among other things. It's all good.
I taught in the University of Wisconsin Colleges on six different campus between 1996 and 2017, when that system was broken up and the pieces divvied out among the 4-year campuses. I'm still here. I was the Executive Director of the Milton (WI) Historical Society for five years, where I ran an Underground Railroad site that is listed as a National Historic Landmark and spent an inordinate amount of time as a construction project manager. I am also now a TRIO Advisor for UW–Whitewater at Rock County in Janesville.
Outside of the classroom, I've run my own handcrafted-soap company, served as a volunteer firefighter, spent more than twenty-five years as a stagehand, and run a spotlight for what was, at the time, a Top-40 band. I've lived in Wisconsin since 1995 but still consider Philadelphia my hometown. I don't know why you can't get a decent cheesesteak here in Wisconsin – a state full of beef and cheese – but there it is. You have to go to Philadelphia for one of those. My wife and I have two children, two cats, four rabbits, a variable number of chickens (currently 13 as I write this), sometimes turkeys (not this year) and an astonishing quantity of books, not all of which are about history.
Sometimes not taking the straight road works out better.
---