Ellen Mahaffy, M.F.A. (she/her/hers)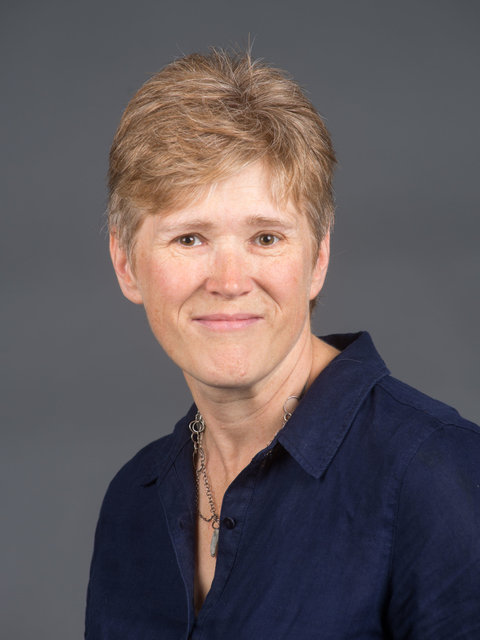 After earning my BFA in photography I could have become a commercial photographer, who created images for others. Instead I remained committed to fine art photography, and supplemented my income by with jobs in sales, photo assisting, freelance, and darkroom work. Graduate school at the Visual Studies Workshop expanded my photographic repertoire to include the written word, giving me new tools with which to create and preserve stories, including my artist's book, Nothing Was Ever Said. I also developed my skills as a graphic designer, which enabled me to enter the ad agency world, as both a print production manager and advertising director.
Through my avocation, Shotokan Karate, where I led self defense, I entered academic teaching with an array of real world experiences to share. Before landing at the University of Wisconsin–Eau Claire, I taught at Rochester Institute of Technology, the University of Nevada, Reno, and South Lake Tahoe Community College.
My passion for teaching derives from my interest in preserving stories. I assist my students in using multimedia technologies to share those stories.
---
Teaching Interests
Photography
Photojournalism
Video
Graphic Design
Visual Communication
Documentary Film
Responsibilities
Affiliate, Women's, Gender, and Sexuality Studies Program
University Senate Technology Committee
UWEC Shotokan Karate Club
UWEC Photography Club
Research and Creative Activities
Queer Cinema
Social Landscape
Surreal Landscape
Artists' Books
Education
MFA, The College at Brockport and the Visual Studies Workshop, State University of New York (Visual Studies)
BFA, Maryland Institute College of Art, Baltimore, Maryland (Photography)
Honors and Recognitions
WMNS Feminist Award (2011)
WGSS Service Award (2017, 2021)
Professional Memberships