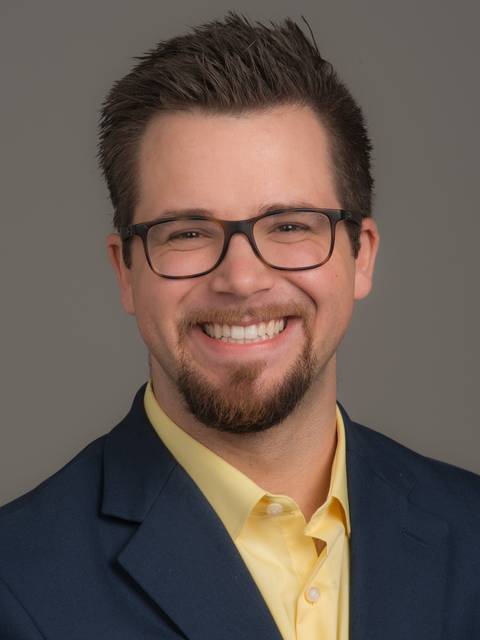 Tyler Lustek is an associate lecturer at the University of Wisconsin-Eau Claire jazz department,
where he co-directs the jazz combo program. In addition to his appointment at UW-Eau Claire,
Tyler teaches jazz improvisation workshops at Chippewa Falls High School and maintains a
private lessons studio. Tyler has shared the stage with the likes of Marquis Hill, Stafford James,
Sue Orfield, Dean Granros, Kenni Holmen, Sean Carey, Tanya Darby, Natalie Cressman,
Sherrie Maricle, and Anat Cohen.

As a student in the long-established jazz bands at Eau Claire Memorial High School, Tyler was
involved in all aspects of the school's music programs. At the University of Wisconsin-Madison,
Tyler majored in music education, studied jazz piano with Dr. Johannes Wallmann and Chris
Rottmayer, and formed a student organization dedicated to hosting jazz jam sessions on
campus. In his final semester at UW, Tyler completed his student teaching at Sun Prairie High
School with acclaimed jazz educator Steve Sveum.

Tyler earned his graduate degree in jazz studies at Northern Illinois University, where he studied
under Reggie "Prof" Thomas, Richard D. Johnson, and Geof Bradfield. At NIU, Tyler held the
jazz piano graduate teaching assistantship, and performed & recorded with the
nationally-acclaimed NIU Jazztet graduate ensemble. He was also president of the NIU Jazz
Education Network, and recorded on The Noah Brooks Coalition's debut record In the Night. In
his final semester at NIU, Tyler received the Runner-Up Award for the 2022 Jan Bach Prize in
Music Composition for his piece "The Other Side."

Since his return to Eau Claire, Tyler has organized or been involved with a variety of musical
projects around the Chippewa Valley, including the Tyler Lustek Confluence, avant-garde jazz
duet Lustek / Granros, piano/cello duet Duo Vivace, the Chippewa Valley Jazz Orchestra, The
Other Brothers, and Kat & the Hats. Recently, Tyler was named #3 Best New Band / Artist in
Volume One Magazine's 2023 Best of the Chippewa Valley Reader Poll.

Teaching Interests
● MUSI 259/459 Jazz Combo

Education
● B.M., University of Wisconsin-Madison
● M.M., Northern Illinois University

***no campus office or phone number***
---