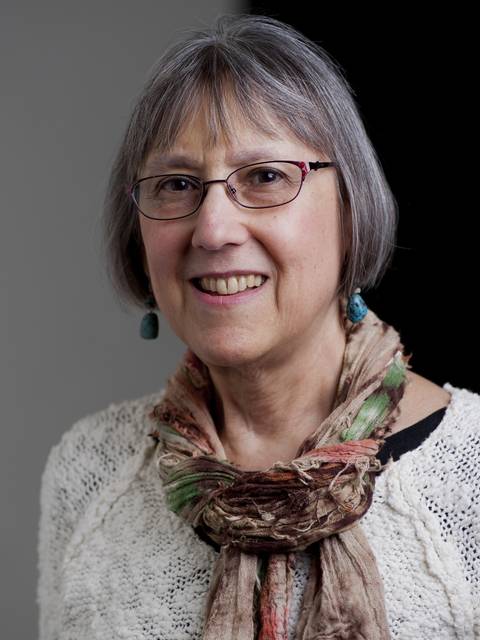 Karen Loeb joined the English Department as a fiction writer in 1988. Before that she taught in colleges in Florida and Chicago. She has an M.F.A. in fiction writing, and her collection of stories Jump Rope Queen was published by New Rivers Press after winning a Minnesota Voices Project Award. She has received two Pen Syndicated Fiction awards, and grants and a fellowship from the Wisconsin Arts Board. In 2014 her story "The Walk to Makino" won first place in the Wisconsin People and Ideas fiction contest. That same year her story "Cantaloupe" won an editors choice award in the Raymond Carver fiction competition and appeared in Carve magazine.
In the past few years she has also been writing poetry, publishing in Hanging Loose, New Ohio Review, Otis Nebula, and elsewhere. In 2016 her poem "In the Science Museum" won the Wisconsin People and Ideas poetry contest and was published along with another poem of hers.
She gives readings of her work around Eau Claire, and in 2013 she joined in her third The Vision and the Word project, a collaboration among local writers and visual artists. Now a professor emerita, she still occasionally teaches creative writing. Her classes encourage, expect, and depend upon student participation.
---