Dr. Eric Jamelske (he/him/his)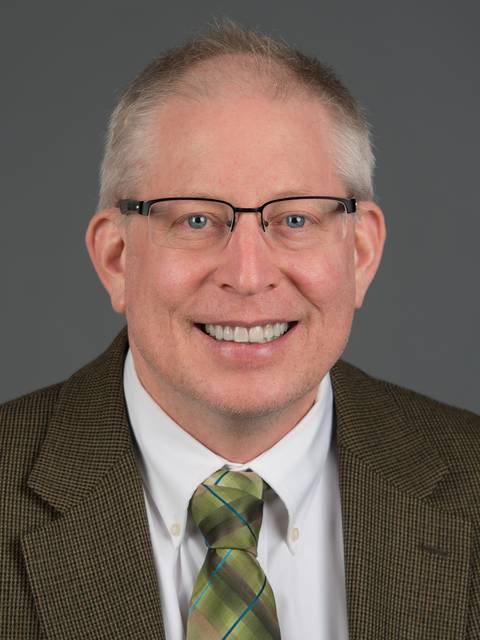 Dr. Eric Jamelske received his bachelor's degree in economics and mathematics from Sonoma State University and his master's and doctorate degrees in economics from the University of California, Davis. He joined the Economics Department at University of Wisconsin – Eau Claire as an Assistant Professor in 2002 and is now a full Professor. Dr. Jamelske currently teaches microeconomics, health economics and environmental economics and has also taught first-year experience classes and bundled freshmen seminar classes. On a more personal note, Dr. Jamelske has been married for 32 years and has two daughters who have both graduated from UW-Eau Claire and work professionally. He also enjoys music and being outdoors and he enjoys watching and playing basketball and golf.
---
Teaching Interests
Principles of Microeconomics
Environmental Economics
Health Economics
Research and Creative Activities
Dr. Jamelske's current research work is focused on two very important public policy issues. First, he is investigating issues related to health and nutrition including children's fruit and vegetable consumption and low-income household food purchasing patterns in the context of hunger safety net programs. Second, he is exploring a variety of international views regarding climate change with a particular interest in comparisons between Chinese and American citizens. All of Dr. Jamelske's current research actively involves the participation and engagement of multiple student research assistants and community/university/international partners. His past research work included welfare reform issues, recycling policies, higher education retention, public opinion on health care reform, local food purchasing as well as a variety of research related to the local/regional Eau Claire/West-Central WI economy. Dr. Jamelske's research has been published in a variety of journals including The Journal of Child Nutrition and Management, The Wisconsin Medical Journal, The Journal of Environmental Studies and Science, Climatic Change, Environmental Economics & Policy Studies, Climate Policy and more. Lastly, Dr. Jamelske has given many presentations/lectures on his research in the US as well as in China and Vietnam and has also taught several economics courses in China.
Education
Ph.D. Economics, University of California, Davis
M.A. Economics, University of California, Davis
B.A., Economics, Sonoma State Univeristy