Dr. Scott Bailey-Hartsel, Ph.D.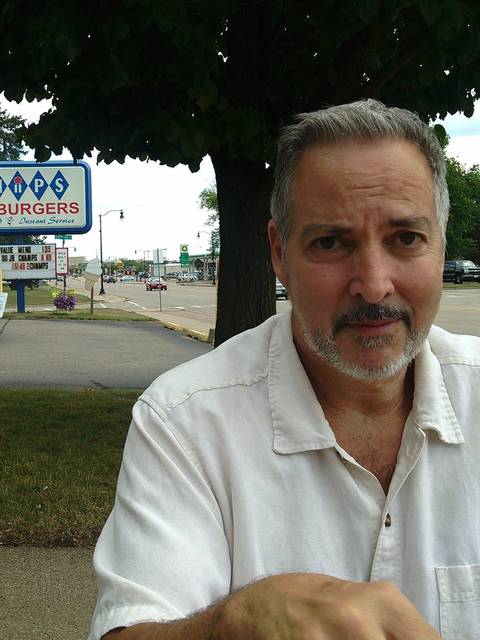 ---
Teaching Interests
Pharmacology
Biochemistry
Food/Brewing Chemistry and Science
General Chemistry
Research and Creative Activities
Current Research: Developing methods for analyzing beer flavor compounds/working with local breweries in community-based research
Beer has played an influential role in society since at least the fifth millennium BCE. It continues to be a prominent part of human culture today, both socially and economically. This is evident through the increasing market for products of mass-production brewing companies and drastic proliferation in the small-scale brewing industry, the "microbrew movement." A thorough understanding of the compounds contributing to flavor and aroma is an important field of research for brewers and consumers. Many compounds contribute to flavor and aroma. However, VOC's from hops and yeast metabolism are the foremost contributors for the flavor and aromatic characteristics. Therefore, detailed analysis of VOC's in beer provides valuable information regarding flavor and quality control.
Most large brewers today have the financial means to access the instrumentation necessary for analysis, while many small brewers do not. There are limited contract research facilities available that provide analysis for microbreweries. Even these cost upwards of $200 per sample, require a significant sample volume, and takes approximately two weeks to obtain results. In contrast, our methods provide local microbreweries more time and cost-efficient alternative for scientific analysis of beer. In our research, we have developed a novel approach, floating solid phase microextraction (FSPME), as a cost-effective method to prepare beer samples for analysis using standard gas chromatography and mass spectrometry (GC/MS) techniques. This has allowed us the opportunity to collaborate and conduct community-based research with local brewers to improve beer quality. In addition we have acquired instrumentation for detailed color analysis which we offer to local brewers as well as using them for conducting basic research in brewing chemistry.
Our approach has already yielded positive results for the breweries with whom we collaborate, answering many of their questions and concerns. For example, we have analyzed the effects of centrifugation, dry hopping and fermentation time on beverage profiles which have informed changes in their procedures. Results of course-embedded research in brewing chemistry have been published in the brewing chemistry literature in collaboration with students and brewers.
Education
Postdoctoral Work in Biochemistry and Pharmacology at the University of Virginia, Institut Curie and and the Sorbonne
Ph.D., Ohio State University (Microbiology, Pharmacognosy and Biophysics)
B.S., Ohio University (Microbiology)
Published Research
Selected Papers and Presentations:
Brandt, Michael, Nathan Hau, Bethany F. Laatsch, Aka Torti, Anna R. Berthiaume, Gillian M. Kaat, Eric M. Marcotte, Madison L. Shepler, Lucille S. Smith, Karissa L. Snyder, Jocelyn M. Stepanek, Saige K. Tichy, and Scott C. Bailey-Hartsel (2023).Use of an integrating cavity spectrometer to easily determine beer SRM color without filtration, centrifugation or numerical correction. Journal of the ASBC (in press)
Laatsch, Bethany, Miles Wackett, Carl Fossum, Harrison Lowater, Alex Narkiewicz-Jodko, Christine Le, Thao Yang, Elizabeth Glogowski, Scott Bailey-Hartsel, Sudeep Bhattacharyya, and Sanchita Hati (2023) Polyethylene Glycol 20k. Does it Fluoresce? ACS Omega 8, 15, 14208–14218
Coonen, Lindsey, Anna Meier, Anthony Gajeski, Samantha Reiter and SC Bailey-Hartsel (2020) Analysis of Beer Volatiles Using Floating Solid-Phase Microextraction: Collaboration of Microbreweries with Local Universities. MBAA TQ vol. 57, no. 3 • 2020 • 162-166.
Bailey-Hartsel, S., Lindsey Coonen, Anna Meier, Anthony Gajeski (2018) Focus on Flavor: Helping Small Brewers Make Big Decisions, In 12th Annual WSTS, UW-Stout, WI.
Bailey-Hartsel, S., Reiter, S., Rigden, G., and Tourville, C. (2018) Behind the Bar: Simplifying Beer Headspace Analysis, In 11th Annual WSTS, Parkside, WI.
Tourville, Claudia S. Gabrielle E. *Rigden, David Lewis and Scott C. Hartsel. Monitoring Organelle-Specific Responses to Amphotericin B in Mammalian cells and Candida albicans Biofilms. 2017 ASBMB Annual Meeting, Chicago. April 2017
Rigden, Gabrielle E., Claudia S. *Tourville, David Lewis and Scott C. Hartsel. A Novel and Robust Series of Organelle Fluorescent Probes. 2017 ASBMB Annual Meeting, Chicago. April 2017
Bandow, N., Gilles, V. S., Freesmeier, B., Semrau, J. D., Krentz, B., Gallagher, W., McEllistrem, M. T., Hartsel, S. C., Choi, D. W., Hargrove, M. S., Heard, T. M., Chesner, L. N., Braunreiter, K. M., Cao, B. V., Gavitt, M. M., Hoopes, J. Z., Johnson, J. M., Polster, E. M., Schoenick, B. D., Umlauf, A. M., and DiSpirito, A. A. (2012) Spectral and copper binding properties of methanobactin from the facultative methanotroph Methylocystis strain SB2, Journal of Inorganic Biochemistry 110, 72-82.
Liu, X. T., Schwan, W. R., Volk, T. J., Rott, M., Liu, M. M., Huang, P., Liu, Z., Wang, Y., Zitomer, N. C., Sleger, C., Hartsel, S., Monte, A., and Zhang, L. X. (2012) Antibacterial Spirobisnaphthalenes from the North American Cup Fungus Urnula craterium, Journal of Natural Products 75, 1534-1538.
Choi, D. W., Bandow, N. L., McEllistrem, M. T., Semrau, J. D., Antholine, W. E., Hartsel, S. C., Gallagher, W., Zea, C. J., Pohl, N. L., Zahn, J. A., and DiSpirito, A. A. (2010) Spectral and thermodynamic properties of methanobactin from gamma-proteobacterial methane oxidizing bacteria: A case for copper competition on a molecular level, Journal of Inorganic Biochemistry 104, 1240-1247.
Krentz, B. D., Mulheron, H. J., Semrau, J. D., DiSpirito, A. A., Bandow, N. L., Haft, D. H., Vuilleumier, S., Murrell, J. C., McEllistrem, M. T., Hartsel, S. C., and Gallagher, W. H. (2010) A Comparison of Methanobactins from Methylosinus trichosporium OB3b and Methylocystis Strain SB2 Predicts Methanobactins Are Synthesized from Diverse Peptide Precursors Modified To Create a Common Core for Binding and Reducing Copper Ions, Biochemistry 49, 10117-10130.
Behling, L. A., Hartsel, S. C., Lewis, D. E., DiSpirito, A. A., Choi, D. W., Masterson, L. R., Veglia, G., and Gallagher, W. H. (2008) NMR, mass spectrometry and chemical evidence reveal a different chemical structure for methanobactin that contains oxazolone rings, Journal of the American Chemical Society 130, 12604-+.
Bartlett, K., Yau, E., Hartsel, S. C., Hamer, A., Tsai, G., Bizzotto, D., and Wasan, K. M. (2004) Effect of heat-treated amphotericin B on renal and fungal cytotoxicity, Antimicrobial Agents and Chemotherapy 48, 333-336.
Hartsel, S. C., Baas, B., Bauer, E., Foree, L. T., Kindt, K., Preis, H., Scott, A., Kwong, E. H., Ramaswamy, M., and Wasan, K. M. (2001) Heat-induced superaggregation of Amphotericin B modifies its interaction with serum proteins and lipoproteins and stimulation of TNF-alpha, Journal of Pharmaceutical Sciences 90, 124-133.
Turtinen, L. W., Prall, D. N., Bremer, L. A., Nauss, R. E., and Hartsel, S. C. (2004) Antibody array-generated profiles of cytokine release from THP-1 leukemic monocytes exposed to different amphotericin B formulations, Antimicrobial Agents and Chemotherapy 48, 396-403.
Hartsel, S. C., and Weiland, T. R. (2003) Amphotericin B binds to amyloid fibrils and delays their formation: A therapeutic mechanism?, Biochemistry 42, 6228-6233.
Honors and Recognitions
1996 AECO-UW-EC Diversity Award
1996-99- Council on Undergraduate Research (CUR) Councilor in Chemistry-Nationally Elected
1999- Excellence in Scholarship Award. UW-EC
2001-CASE Professor of the Year (Council for Advancement and Support of Education ) -State of Wisconsin .
2005-Wisconsin Innovation Scholar- Awarded for bringing to fruition innovative discoveries to benefit mankind and the Wisconsin economy/with David Lewis.
2008-2013- Member of the ACS-CPT (Committee on Professional Training) -Responsible for nationwide chemistry curricular guidelines and certified chemistry approval program.
Professional Memberships
American Society of Brewing Chemists
Master Brewers Association of the Americas