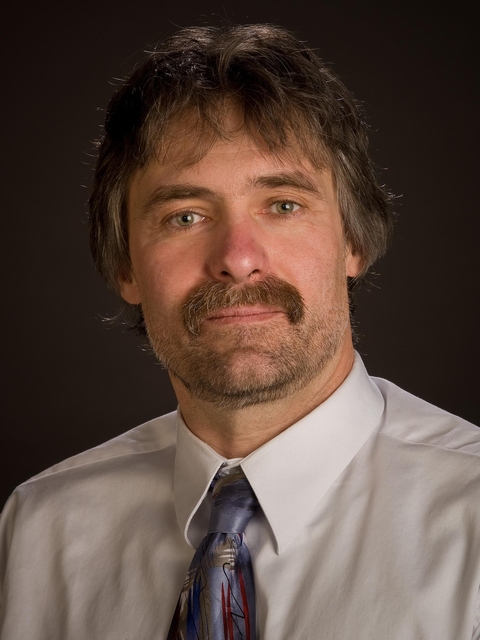 Marc Goulet is an Associate Dean in the College of Arts and Sciences and a Professor of Mathematics. He joined the UW-Eau Claire faculty in 1993.
During his career at UW-Eau Claire, Marc has taught courses in probability, statistics, computational science, and calculus. Along with research interests in probability, he has also studied the applications of probability to forensic science and applied mathematics to planetary science. Prior to joining the UW-Eau Claire faculty Marc held post-doctoral positions at the University of Delft, the University of Gottingen, and Oregon State University. Marc's primary responsibilities in the College of Arts and Sciences relate to faculty and student academic affairs.
Marc enjoys spending time with his family, a good meal, and time near the ocean when he can get there. He's an avid baseball fan, enjoys going for walks with his dog, and loves to read. He'll read just about anything. Mathematics, of course. But also, biographies, history, and lots of fiction – especially Nordic Noir.
---
Teaching Interests
Mathematics
Interdisciplinary Studies
Probability
Applied Mathematics
Research and Creative Activities
Ergodic Theory
Dynamical Systems
Probability Theory
Applied Mathematics
Underrepresented Groups in Mathematics and Science
Education
Ph.D., Mathematics, Oregon State University
M.S., Mathematics, Oregon State University
M.A., Mathematics, University of Maine
B.A., Mathematics and Philosophy, University of Maine