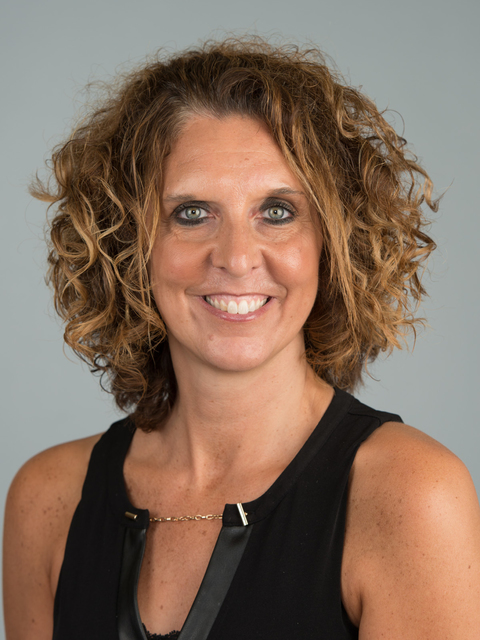 Tonja Englund enters her 21st season as head women's basketball coach in 2020-21 at the University of Wisconsin-Eau Claire.
The Blugolds finished off their 2019-2020 season with a 10-4 WIAC record (tied for second in the league), and an 18-10 record overall. The Blugolds also advanced to the championship round of the WIAC Conference Tournament. Englund coached 2020 Josten's Player of the Year Finalist Hallee Hoeppner, who also earned WBCA 1st Team All-American and All-Region honors. Hoeppner is the 6th Josten's Player of the Year finalist to play for Englund.
Entering the 2020-2021 season, Englund's 346 wins ranks fourth most in WIAC history. In 2015-16 Englund became UW-Eau Claire's winningest women's basketball coach. Englund has four WIAC Championships in her tenure (2001, 2003, 2008, 2012) as well as five NCAA tournament appearances.
Englund's 2002-2003 season holds the school's single season record for number of wins (32-2), earning her WIAC Coach of the Year and NCAA Russell Athletic/WBCA National Coach of Year. The Blugolds took 3rd place in the nation that year.
In her time UW-Eau Claire, Englund has coached 27 All-WIAC first team players, 12 All-Defensive, five WIAC Players of the Year, 18 All-Region, eight All-Americans, and six Jostens National Player of Year Finalists. Several of Englund's players have gone on to pursue coaching careers at the high school, collegiate, and professional levels. Englund's teams also achieve highly in the classroom, with the 2017-2018 team ranking 2nd nationally out of 444 Division III schools with an overall team grade point average 3.72.
Eleven years ago, Englund also created the Blugold Women's Basketball Fast Break club which yearly raises approximately $27,000 for the women's basketball program and boasts over 180 members annually.
Englund was a highly decorated high school and collegiate player growing up in St. Paul, MN and starring for Hill-Murray High School, the University of Wyoming and the University of St. Thomas. She was a full scholarship player at the University of Wyoming in Laramie, a two year starter, WAC All-Conference and WAC All-tournament as a freshman. In 1991 she led the University of St. Thomas to a National Championship, earning All-Final Four Team Honors. She was All-MIAC, MIAC Co-Player of the Year, D3 Basketball News All-American, and Kodak All-American (HM) 1992. In 2015, she was inducted into the prestigious Hill-Murray Athletic Hall of Fame.
When she wasn't on the court Englund earned her bachelor's degree in physical education and coaching and her master's degree in athletic administration from the University of St. Thomas. Prior to UW-Eau Claire, Englund taught K-12 physical education and was the Roseville Area Varsity Girls Basketball Coach for six years.
The Blugold Women's basketball team and coaching staff are extremely dedicated to service in the Eau Claire community and beyond. Under Englund's direction, the team works with programs such as Blugold Buddies, Reading in the Schools, Special Olympics, Boys and Girls Clubs, Feed My People, and volunteering at local youth basketball practices and participating the Stroll in the Park for Epilepsy.
The Blugold Girls Basketball and Leadership Camps, led and directed by Englund, attracts over 500 participants each summer as the entire coaching staff and basketball team work together to teach basketball fundamentals and leadership lessons in a unique camp setting.
---
Teaching Interests
Responsibilities
Memberships:
Minnesota Federation of Teachers
Women's Basketball Coaches Association
Education
M.A. Athletic Administration, 1998 University of St. Thomas, St. Paul, MN
B.A. Physical Education/Coaching, 1994 University of St. Thomas, St. Paul, MN
Certification
Minnesota certification in teaching (K-12) and coaching
Honors and Recognitions
WBCA National Division 3 Coach of the Year 2002-2003
WIAC Coach of the Year 2002-2003