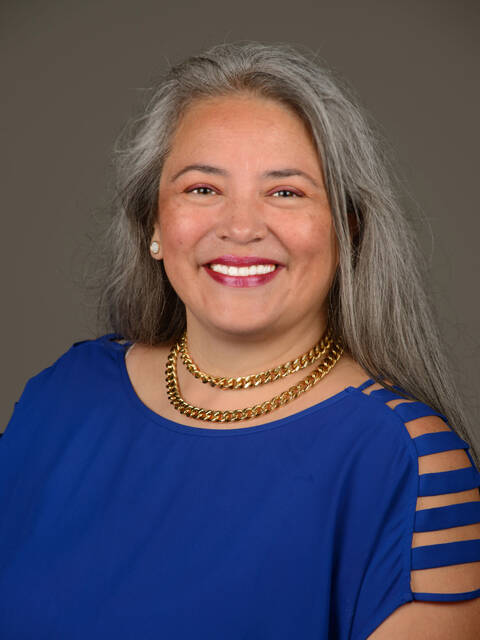 ---
Education
Master's degree, Advocacy and Political Leadership, University of Minnesota-Duluth, 2014
Bachelor's degree, Women's Studies and Economics, University of Wisconsin-Eau Claire, 2011
Honors and Recognitions
Sí Se Puede 2019: Wisconsin's Most Powerful Latinos, one of thirty-four named throughout Wisconsin, 2019.
Outstanding Recent Alumnus Award University of Wisconsin-Eau Claire, 2017.
Favorite Local Elected Official (2nd place) Volume One's Best of the Chippewa Valley Readers' Poll, 2013, 2014, & 2015.
Best Community Advocate (1st place) Volume One's Best of the Chippewa Valley Readers' Poll, 2014.
Outstanding Woman of Color in Education, University of Wisconsin-System, UW-Eau Claire designee, 2013.
Previous Professional Experience
Area Extension Director for Chippewa, Dunn and Eau Claire Counties for the University of Wisconsin-Madison Division of Extension, 2017-2022

Oversaw Extension staff, budget and resources in bringing university resources to communities, families and individuals through partnerships with over 75 community and regional organizations.
Co-creator of "Expanding Access Learning Circles," offering rural education staff ways to learn more about race, ethnicity an gender in the geographic areas they served.

Family Living Educator, Trempealeau County, University of Wisconsin-Extension, 2013-2017

Developed Art of Leadership program for Latina/os populations.
Developed multi-generational bilingual resilience outreach programs.
Co-led multiple strategic planning and facilitation efforts with multiple municipal and private area service and support organizations.
Created strategic outreach to increase Wisconsin Home Energy Assistance Program participation.

City of Eau Claire, At-Large City Council Member, 2012-2022.

Introduced participatory Budgeting, a new process that focuses on equity and inclusion, including grassroots leadership, inclusive design, focused outreach, and setting equity criteria (the first in Wisconsin).
Codified people-first language as an organizational practice.
Championed for multiple years for a permanent Equity, Diversity, and Inclusion position at the city; the coordinator began in 2021 as the Equity, Diversity, and Inclusion Coordinator for the City of Eau Claire and Eau Claire County.
Led funding efforts for public library social work staffing, first-ever program in Wisconsin, now a statewide model attaining recognition from Gov. Evers. One objective was to decrease the number of calls to the police department, and instead support people experiencing homelessness by connecting them with community resources.