Dr. Margaret Cassidy (she/her/hers)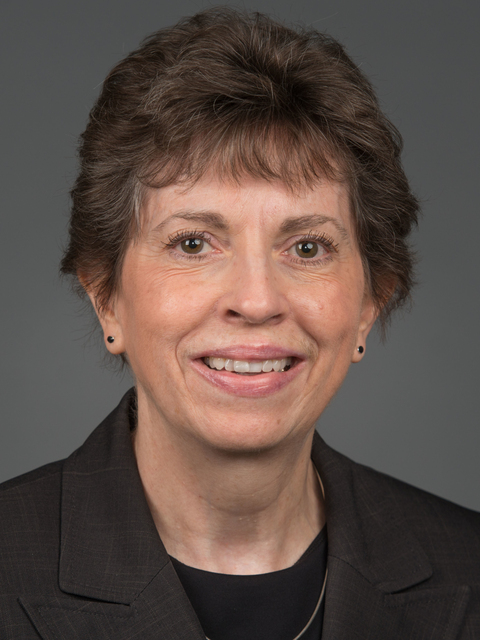 Margaret Cassidy is an Associate Dean in the College of Arts and Sciences and a Professor of Sociology. She joined the UW-Eau Claire faculty in 1982 after earning a Ph.D. in Sociology at Washington State University.
During her career at UW-Eau Claire, Margaret has taught courses, conducted research, and advised students in her specialty areas of family sociology, social gerontology, and sociology of gender. A highlight of her career is the receipt of the Excellence in Teaching Award from UW-Eau Claire alumni. She also is honored to have received the Women's Studies Service Award, Women's Studies Feminist Mentor Award, and Distinguished Service Award from the American Ethnic Coordinating Office. She chaired the Sociology Department and coordinated the Family Studies and Gerontology minor programs. She entered the College of Arts and Sciences Dean's Office as an Assistant Dean and now serves as an Associate Dean.
Margaret's work as Associate Dean focuses on all aspects of the college curriculum, including course and program development/change and revisions to the undergraduate and graduate catalogs. Currently, she is the secretary for both the College of Arts and Sciences Curriculum Committee and College faculty meetings. She is the College of Arts and Sciences Dean's Office liaison to the Teacher Education Program and a member of the Friends of the Race, Ethnicity, Gender, and Sexuality Studies Department. Margaret finds her work to be very rewarding as it provides an opportunity for lifelong learning, service to others, and support of the liberal education mission of the college and university.
---
Teaching Interests
Family Sociology
Social Gerontology
Sociology of Gender
Research and Creative Activities
Gender and Occupations
Gender Issues in Families and Relationships
Education
Ph.D., Sociology, Washington State University
M.A., Sociology, Washington State University
B.A., Sociology, Washington State University
A.A., Liberal Arts, Spokane Falls Community College