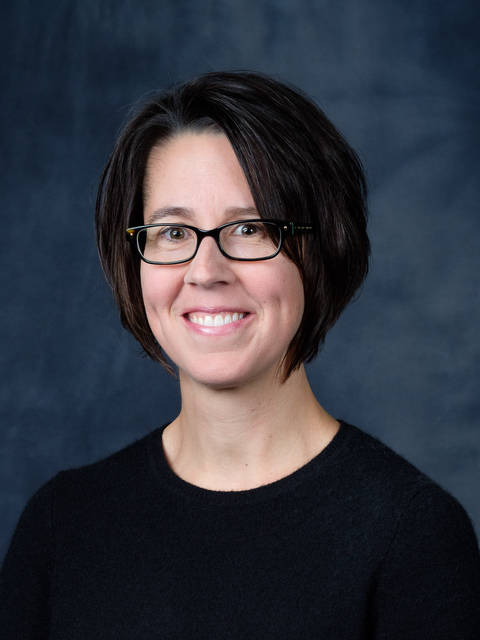 I majored in psychology as an undergraduate student and received a B.A. from Michigan State University. I earned an M.A. and Ph.D. in developmental psychology from The Ohio State University and joined the faculty at the University of Wisconsin-Eau Claire in 2000. My area of specialization, developmental psychology, focuses on change across the lifespan in physical, cognitive, and social/emotional terms.
---
Teaching Interests
I teach three courses for our campus: Introduction to Psychology (Psyc 100), Human Development (Psyc 230), and Psychology of Women (Psyc/Regss 336). I'm delighted to have my fall semester sections of Introduction to Psychology included in UW-Eau Claire's First Year Experience program. My connection to the Race, Ethnicity, Gender, and Sexuality Studies Program (REGSS) is the Psychology of Women course –– a class shared by Psychology and REGSS that serves as an elective for the Certificate in LGBTQ Studies.
Research and Creative Activities
I enjoy working with a diverse team of undergraduate student research collaborators. The majority of students on the team have chosen to continue working with me on projects that span multiple years. I view these long-term, highly individualized learning experiences as extremely important components of both my scholarship and teaching.
As a faculty research mentor, my goal is to advance students' understanding of the fundamentals of research design: conducting a literature search; forming hypotheses; submitting IRB proposals; collecting, entering, and analyzing data; conforming to APA-style, and preparing results for conference presentation and/or publication. In addition to recruiting student researchers for projects in my own areas of expertise, I work with many students on research projects rooted in their interests. For example, students in my Psychology of Women course write a research proposal. As the semester ends, I invite them all to follow up on their proposals as collaborative research projects with me, aiming at presenting their findings at professional conferences.