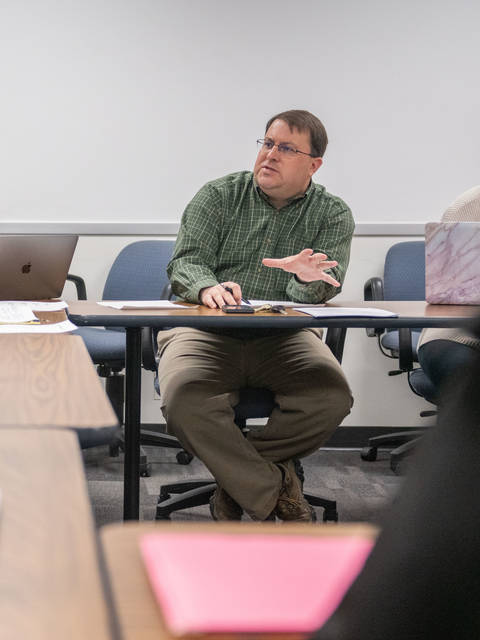 I am currently a Professor in the Psychology Department, Director of the Human Development Center, and Chair of the Institutional Review Board for the Protection of Human Subjects. In the Psychology Department, I teach courses in the graduate School Psychology Program involving developmental psychopathology and evidence-based interventions, and supervise the school psychology internship. I teach undergraduate courses in child and adolescent development and the History of Psychology, and supervise independent studies in child clinical and pediatric psychology. I am a licensed psychologist and a Nationally Certified School Psychologist. My clinical and research interests involve an area of psychology referred to as behavioral pediatrics. Behavioral pediatrics is the intersection of primary care pediatrics and behavioral psychology. I specifically address routine problems of childhood and adolescence that have potentially negative consequences including enuresis (bedwetting), temper tantrums, and childhood anxiety. I'm also interested in helping parents and teachers solve problems involving Attention Deficit Hyperactivity Disorder (ADHD), delinquency, and learning.

As Director of the Human Development Center (HDC), I oversee the clinical training of undergraduate and graduate students from multiple disciplines including psychology. Students working in the HDC provide clinical services to children, adolescents, and families in the region under the direct supervision of faculty and staff. Many undergraduate students from the Psychology Department gain valuable clinical and research experiences in the HDC providing academic (e.g., reading, math) assessments and interventions to children with identified learning and behavioral problems.

I received a BA in English and Sociology and an M.Ed. in Counseling Psychology and Human Development from St. Lawrence University in Canton, NY. I received a Ph.D. in School Psychology from Indiana University in Bloomington, IN. I have formal clinical training through Father Flanagan's Girls and Boys Town in Omaha, NE. Prior to coming to UWEC in 2008, I held clinical, research, training, and administrative positions at Girls and Boys Town and the Eastern Maine Medical Center in Bangor, ME.
---
Teaching Interests
Evidence-based Practices
Developmental Psychopathology
Child Clinical and Pediatric Psychology
History of Psychology
Responsibilities
Director, Human Development Center
Chair, Institutional Review Board for the Protection of Human Subjects
Research and Creative Activities
Behavioral Pediatrics (the intersection of primary care pediatrics and behavioral psychology)
Pseudoscience in Psychology and Child Development
Solving academic and behavior problems presented at home and school
Education
Postdoctoral Fellowship, Boys Town Behavioral Health (Clinical and Pediatric Psychology)
Predoctoral Internship, Father Flanagan's Girls and Boys Town (Professional Psychology) - APA Accredited
Ph.D., Indiana University - Bloomington (School Psychology) - APA Accredited
M.Ed., St. Lawrence University (Counseling Psychology & Human Development)
B.A., St. Lawrence University (English & Sociology)
Certification
Licensed Psychologist (State of Wisconsin)
Nationally Certified School Psychologist (National Association of School Psychologists)
Published Research
Author, Behavior Analysis for School Psychologists (Routledge Press)
Co-Author, Great Myths of Adolescence (Wiley)
Professional Memberships
American Psychological Association
National Association of School Psychologists
Wisconsin Association of School Psychologists (Chair, Ethics and Professional Practice)