For media inquiries and visits
The campus relationship with local and regional media is vital to our messaging, so we have laid out what we feel are the tools and resources best suited to facilitating interactions, inquiries and visits of media personnel. Along with the links you will find on this page, also please note the phone numbers for contacting the office of the chancellor and the Integrated Marketing and Communications office for further information.
Useful resources and directories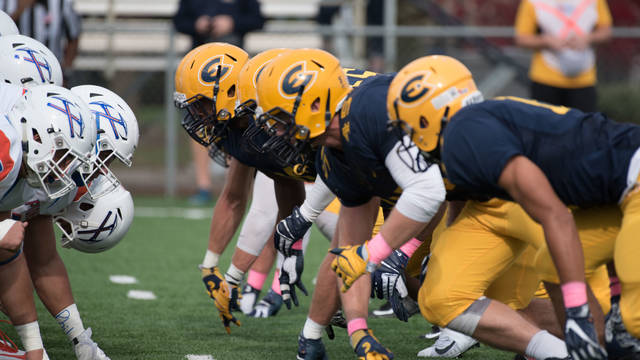 News media guidelines and policies
Media access to buildings

Public areas of campus buildings are open to the media during the hours that the buildings are open to the public. Media are not required to notify University Communications of a visit to campus, but it's helpful for us to know you're here in case we receive calls or questions related to your presence on campus. If you're entering a public area of a residence hall (such as the lobby or a TV lounge), as a courtesy please let the hall director know you will be there. Find residence hall contact information.

Living areas of residence halls, such as rooms and hallways in the living areas, are not open to the media or the public.

Reporters and photographers can enter a student's room if given permission by the student. The University Communications staff regularly advises students that they are free to talk with members of the media but are not required to do so. Individual students make their own choices regarding media requests.

Classrooms are not generally open to the media while classes are in session. Individual professors may grant the media access during a class session, but access must be worked out in advance. Contact the professor directly or work through the IMC to request permission.
Access to campus events

Reporters and photographers are welcome to cover most events and activities on campus. Some events (plays, some concerts and forums) may have restrictions for photographers (use of flash, where shots can be taken, etc.). Please contact Integrated Marketing & Communications in advance of the event if you have questions.

Reporters and photographers should have some form of media credentials to gain access to activities and events that require tickets.

The media is welcome at commencement ceremonies. Photographers should check in with a university staff member prior to commencement to identify where they can set up their equipment.

The University Communications staff makes every effort to provide opportunities for the media to talk with newsworthy campus visitors. The media will be informed about those opportunities as details are confirmed
Recording video on campus

The news media does not need permission to videotape on campus, except in areas not typically open to the public (a student's room in a residence hall or a classroom with a class in session). See "Media access to campus buildings" above for details.

In the event of an emergency, access to areas normally open to the media may be limited per the request of emergency personnel. In those cases, media should follow the guidelines established at the site of the incident.
Release of student information

The university can release a limited amount of information about current and former students, such as permanent and local addresses, majors and minors and dates degrees were conferred.

Students can sign a form prohibiting the university from releasing this information. Those restrictions remain in place until the student removes them. Only the student can grant permission for the use of the restricted information.

Read about the Family Educational Rights and Privacy Act (FERPA).
Parking guide for media

Members of the local media who regularly cover the university are eligible to receive virtual parking permits through the unit of Integrated Marketing & Communications (IMC). Contact IMC at imc@uwec.edu for information regarding parking details and options.
Basic campus information and data
See the Quick Facts document or the UW-Eau Claire Factbook for the most recent published data about the campus, including enrollment numbers, tuition, demographics and more.