Finding your retirement path
No matter where you are on your journey, those golden years when you can retire from working are always on the horizon. Some of us are closer than others! But we all will spend up to a third of our lives in retirement, so it makes sense to start preparing and saving.
Experts estimate that you will need at least 70 percent of your pre-retirement income to maintain the same standard of living once you stop working. You have several programs and resources available through the UW System to help you plan for your financial needs in retirement.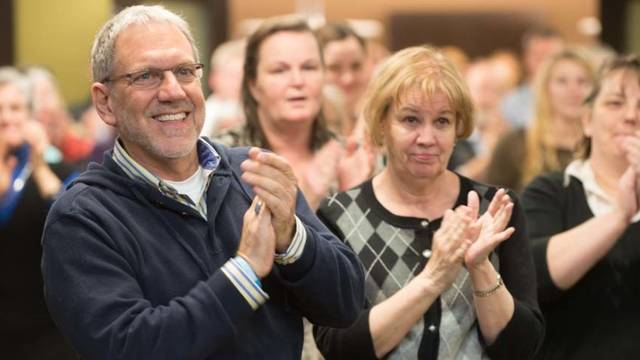 Focusing on finances
There are about as many ways to save for retirement as there are exciting places you can visit more frequently once you've retired. Need a place to start? The UW System website has an area dedicated to this topic that contains a great variety of information on retirement and savings plans, benefits, and other resources available.
Plus, if you've ever heard people mention "WRS" and you wonder what they're talking about, it stands for the Wisconsin Retirement System, which provides retirement benefits to UW employees and most public employees across the state of Wisconsin. You can find information on that as well.
Enjoy campus perks after retirement
We don't forget our retirees, either — far from it! In fact, you will enjoy many perks on campus and off after you retire. And you are always and forever welcomed back to campus for all the fun and enriching events that you enjoyed while employed here.
Did you know you get to keep your UW-Eau Claire email account, your Blugold Card for use at events and the library, continued use of recreation facilities, and more after retirement? It's a pretty sweet deal!