Welcome to UW-Eau Claire!
The information below will guide you through the onboarding process at UW-Eau Claire.
Things to do BEFORE your first day
Visit UW-Eau Claire's website for information about our campus, services and guiding principles.
Complete your criminal background check by following the instructions in the email you'll receive from HireRight (backgroundchecks@hireRight.com or noreply@hireRight.com).
Return your signed contract to Human Resources, Schofield Hall Room 226 (faculty and academic staff employees only).
Review UW System new employee benefits information - you'll spend time going over your specific benefits with a UW-Eau Claire payroll and benefits specialist within 30 days of your hire date. Check out information regarding your benefits by using the our new Benefits Mentor tool!
Complete your I-9 form online using the instructions you received with your offer.
Complete your New Employee Packet.
If you need a form that you are unable to access, please contact the Human Resources office at persnl01@uwec.edu (715-836-3131).
If you're a faculty or academic staff member, please submit a copy of your official transcripts for your highest degree to the Human Resources office or send electronically to Barbara Hanson, hansonbj@uwec.edu
Things to do your FIRST DAY on the job
Meet with your supervisor and discuss your department rules and guidelines. Ask your supervisor for your username and Campus ID number. Bring this information with you to onboarding.
Visit the ASK Center (Schofield 230) to:
---
Things to do during your FIRST MONTH
Finalize any benefit enrollments within 30 days of your hire date. If you do not enroll in benefits within this time period you have limited chances to enroll in the future.
Explore your My UW System portal, a secure area where you can view earning statements, W-2s, leave balances, benefit information, time sheets and leave reporting. Click the "UW-Eau Claire" radio button and log in with your username and password.
In support of our ongoing commitment at UW-Eau Claire to providing a safe and non-discriminatory environment in which to live, learn, and work; we ask all employees to complete an online training which is available through LawRoom. You will receive an email invite from LawRoom.com assigning you to the training.
In your My UW System portal, verify your

contact information
emergency contact information
self-identifying data
Verify office and campus phone information. If incorrect please submit email to humanresources@uwec.edu with your correct information.
NEW ADDRESS?? You may correct your home address within the My UW System Portal.

If you have been identified as a Campus Security Authority (CSA) watch for an email invite for the required one-time training.
If you are not a Campus Security Authority, (there will be a statement on your hire letter if you are) review the following documents to become familiar with our Campus Security Authority guidelines. Who is a CSA? CSA Information.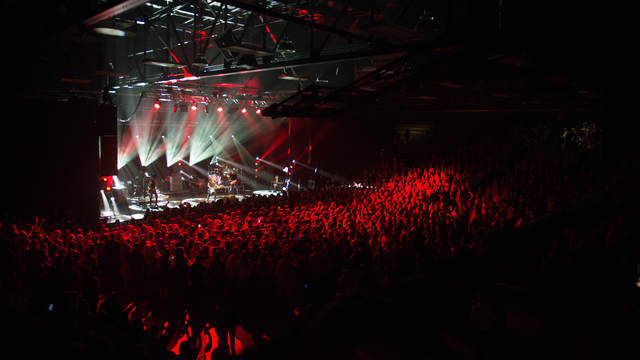 More UWEC resources
Check out the Blugold Briefing, the UW-Eau Claire news and events page, which gives you the inside scoop on all the fun and exciting things happening on campus, input from the student population and what employees are reading online!