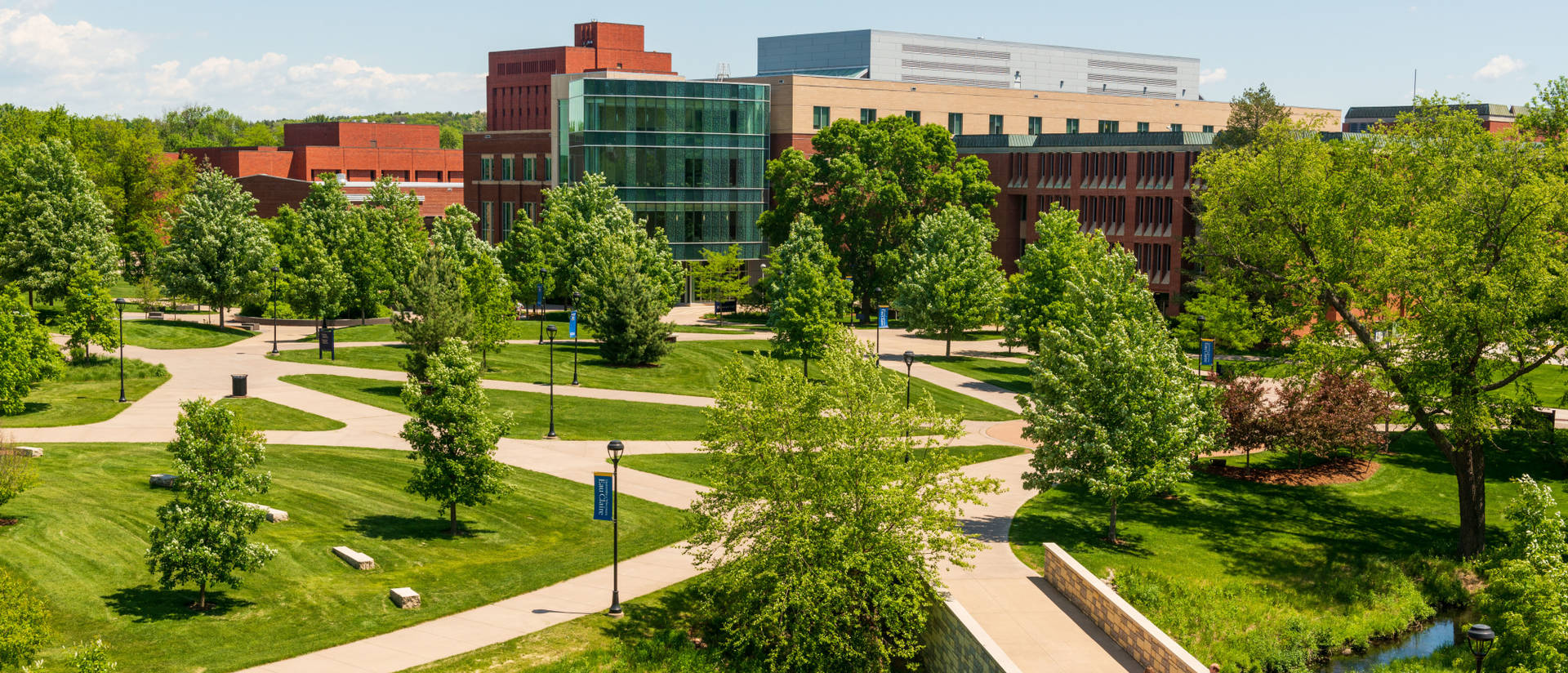 The University of Wisconsin-Eau Claire is currently searching for candidates for the position of Dean of the College of Nursing and Health Sciences.
The Dean of the College of Nursing and Health Sciences is the intellectual and administrative leader of the College, and the chief advocate for the mission and purpose of the College's academic programs. The Dean reports to and works in consultation with the Provost and Vice Chancellor for Academic Affairs. The Dean promotes and facilitates the highest quality in academic curriculum and academic support programs by fostering a positive and productive work environment, a spirit of collaborative leadership, and a commitment to equity, diversity, and inclusion.
Qualifications
The successful candidate must possess a current, active registered nurse license or privilege to practice in Wisconsin unencumbered, a graduate degree with a major in nursing and a doctoral degree, and a knowledge of learning principles of adult education, including nursing curriculum development, administration, and evaluation.
To learn more about the position and to apply, please click here.
Application process
The University is being assisted by Greenwood/Asher. Applications can be submitted in confidence and should consist of a substantive cover letter, a curriculum vitae, and a list of five professional references with full contact information. No references will be contacted without the explicit permission of the candidate. Applications, nominations, and expressions of interest can be submitted electronically, and in confidence, to: Bob Caret at bobcaret@greenwoodsearch.com and Joe Stanley at joestanley@greenwoodsearch.com.
The position is open until filled but only applications received by October 14, 2022, can be assured full consideration. Confidential discussions about this opportunity may be arranged by contacting consultants Bob Caret at bobcaret@greenwoodsearch.com and Joe Stanley at joestanley@greenwoodsearch.com. For more information on UW-Eau Claire, click here.
About the College of Nursing and Health Sciences
The College of Nursing and Health Sciences offers traditional and BSN-Completion programs, MSN and DNP programs in which students engage in collaborative learning in and out of the classroom, conduct research with faculty, and get hands-on experience through clinicals and practica.
UW-Eau Claire is fortunate to have four hospitals and a myriad of other healthcare providers within Eau Claire and the surrounding communities for clinical placements. The College has deep connections with the other nursing programs in the state with whom they share a baccalaureate completion program for licensed nurses from two-year programs. The College is celebrated as one of the best nursing programs in the Upper Midwest.
The College of Nursing and Health Sciences has a satellite campus in Marshfield, Wisconsin, where students take UW-Eau Claire classes remotely with main campus students. These students complete their clinical experiences primarily with Marshfield Clinic Health System. This long-standing partnership with Marshfield Clinic fully funds the UW-Eau Claire faculty assigned to the Marshfield site.
A unique partnership between UW-Eau Claire and Mayo Clinic Health System unites a healthcare organization with a public institution of higher learning and is only the third of its kind in the global Mayo Clinic Health System. Using the three shields of the MCHS – patient care, education, and research – UW-Eau Claire faculty, staff, and students work directly with Mayo physicians in seeking answers to improve patient care.
About the University of Wisconsin-Eau Claire
UW-Eau Claire is a breakout leader for academic excellence and high-impact practices in the UW System. Consistently ranked among the top 10 public Midwestern universities, UW-Eau Claire recently earned the top national award for undergraduate research collaboration, a 50-year faculty-student tradition with global impact. This campus is known for natural beauty, spanning a winding river, and its hilltop residence halls overlook magnificent views of the Chippewa Valley. More than 10,000 students are drawn to this vibrant hub where innovation, leadership, diversity, and inclusion are core values. Groundbreaking community partnerships in manufacturing, business, health care, and the cultural arts produce myriad opportunities for faculty scholarship/creative activities and student internships. The average class size is 27 with a faculty/student ratio of 1:22. The University is noted for low debt for graduates and high value at a competitive tuition rate. The vibe on campus and in the surrounding community is one of boundless possibility and lifelong learning.
For more than a century, UW-Eau Claire has maintained an unwavering commitment to excellence in higher education as a distinctive, comprehensive, regional university. With opportunities to participate in internships, undergraduate research, study abroad, cultural/historical immersions, on-campus cultural experience, and service learning, the university offers students an experience unlike other regional campuses. The university's liberal arts curriculum encourages students to live what they are studying and serves as the foundation for all professional programs. Nowhere is this more evident than in the campus nursing program.
To view an aerial tour of campus, click here.
For a summary of institutional data, click here.
About the community
Eau Claire, French for "clear water," is a dynamic, growing community in beautiful northwest Wisconsin with a vibrant downtown and strong connections to the University, which are characterized by excellent town-gown relations. Some 67,500 residents live, work, and play in western Wisconsin's largest city – and the second-fastest growing city in the state. Eau Claire is located near many natural attractions, including two state parks: Lake Wissota and Brunet Island, which provide many opportunities for biking and kayaking. Eau Claire offers small-town neighborhoods and excellent schools, with world-class Minneapolis-Saint Paul just 90 minutes away, with its convenient airport, dining, sports, and arts attractions. UW-Eau Claire's campus is within walking distance of two popular shopping districts with coffee shops, art galleries, live music, and parks to explore. Movie theaters, restaurants, athletic clubs, and performing arts venues provide plenty to do and see nearby. Through partnerships among the University, business, and city and county governments, Eau Claire is rapidly developing new capabilities in arts, technology, and innovation.
In addition to more than 70 miles of bike trails and 300 restaurants – many with an emphasis on locally sourced food, Eau Claire features a spring Jazz Festival in addition to numerous summer music and arts festivals. Eau Claire has recently been a featured destination in the Milwaukee Journal Sentinel, Time, and Thrillist. Eau Claire was selected as a Winter City Vanguard in 2019 to recognize the city's vibrant winter culture, which is also the subject of the Wintermission Eau Claire project. Think Eau Claire hosts a variety of resources on the city for all seasons. In addition, the University hosts an annual Viennese Ball that serves as a fundraiser for music, service, and international study scholarships; the Fire Ball, a nationally known drag ball whose proceeds fund Gender & Sexuality Resource Center programming; and the UW-Eau Claire Celebration of Excellence in Research and Creative Activity, which gives hundreds of UW-Eau Claire students the opportunity to present the results of their research and creative activity. In April 2023, UW-Eau Claire will host the National Conference on Undergraduate Research (NCUR) which promotes undergraduate research, scholarship and creative activity.
To learn more about Eau Claire, please click here.
UW-Eau Claire is an AA/EEO/Veterans/Disability employer dedicated to enhancing diversity, equity, and inclusion