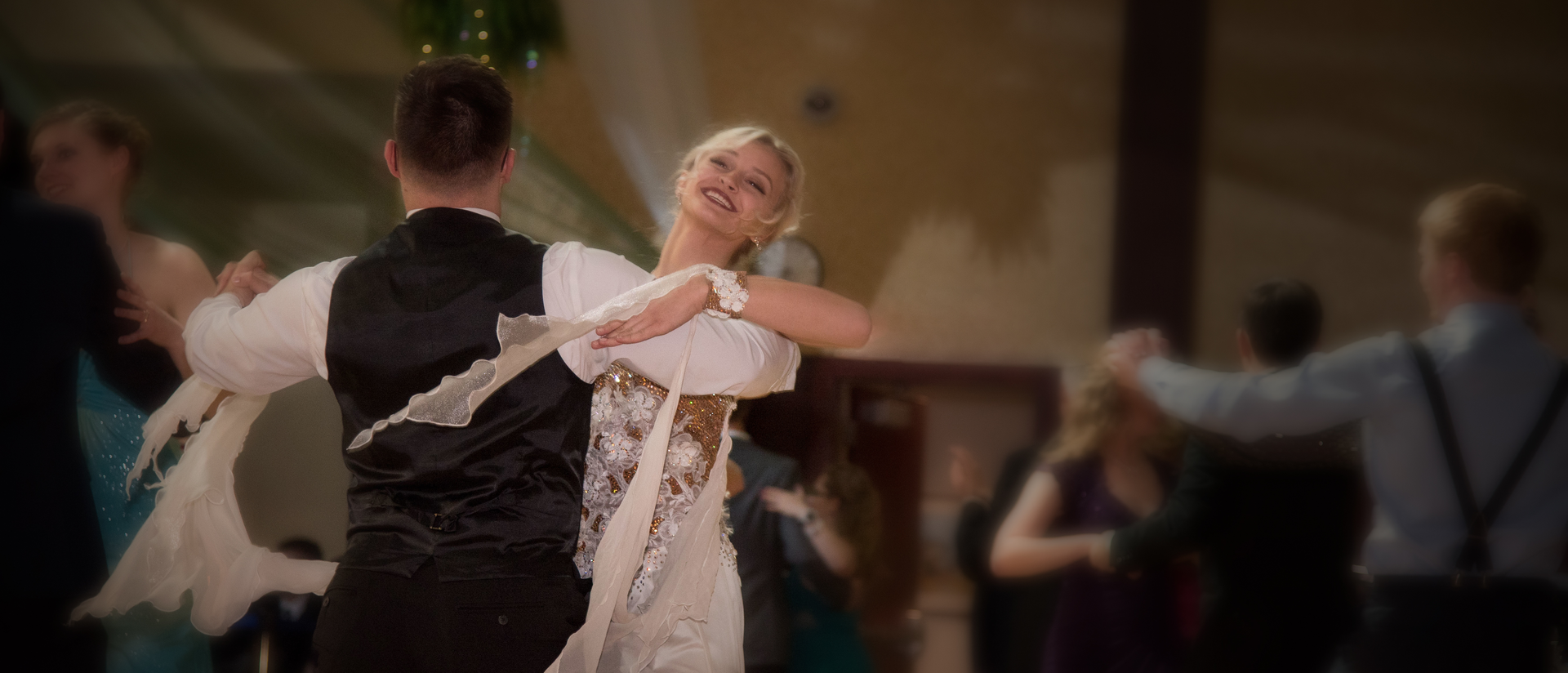 Friday, March 31 & Saturday, April 1, 2023
Elegance
The Viennese Ball is inspired by the historic Kaiser Ball housed in Vienna at the Hofburg Congress Center, the former Imperial Palace and seat of the Austrian emperors. A multi-roomed New Year's Eve extravaganza in the style of Emperor Franz Joseph and Empress Elizabeth's "Ball at Court," the Kaiser Ball features thousands of flowers, wonderful food, and a wide variety of musical events including Salonmusik, Volkmusik, and, of course, orchestras playing Viennese waltzes.
Supporting Students
Through your attendance and support of the Ball, we have raised more than $1.5 million in music, service and international study scholarships and awards. Now in its fifth decade, the Ball welcomes the community to support the Ball, experience the excellence of our music programs and appreciate the character of our student-scholars.
Music + Dancing

Waltz in our Grand Ballroom, swing dance to Big Band standards, polka in the Festival Hall, enjoy music and fun in the American Bar and enjoy showcase performances on our Bösendorfer Concert Grand Imperial Piano.
Food + Drink

Enjoy authentic Austrian specialties (Vienna Schnitzel and Austrian tafelspitz), sole almondine dinner, open face prime rib sandwich, Austrian stuffed collard greens, falafel kebeb, roasted root and Tempeh Philly and assorted samplers. Don't miss our world famous tortes for dessert.

Food and drink will be available for purchase throughout the Ball.
All food and drink purchases will be CASH ONLY! ATM's are available at the W.R Davies Center.

Volunteer

The dedication of volunteers has always been instrumental in presenting the annual Viennese Ball. The Viennese Ball Committee deeply appreciates the commitment and enthusiasm of those who volunteer their time and talents before, during and after the event.

Your Pass To The Ball

Volunteers are issued a pass to attend the Viennese Ball on the night of their choice. The pass is valid only for the night selected.

Note: volunteers who attend the Viennese Ball but do not fulfill their volunteer obligations may be charged for the cost of the pass.

Expectations

Volunteers are required to commit to four (4) hours of time to volunteer duties during the week preceding the Viennese Ball, or on the day immediately following the Ball.
We will contact you before the event about your roles.

Interested in Volunteering?

Contact Volunteer Coordinator: Michael St. Ores
Best weekend of the year!! Everyone needs to attend this amazing event at least once. I have been attending for the last 5 years, and this was my first year attending as an alumni. It is so fun to return year after year and see old classmates, listen to the incredible talent UWEC has to offer, and dance the night away. The Viennese Ball is something that I look forward to every year, and I don't see that ever changing.