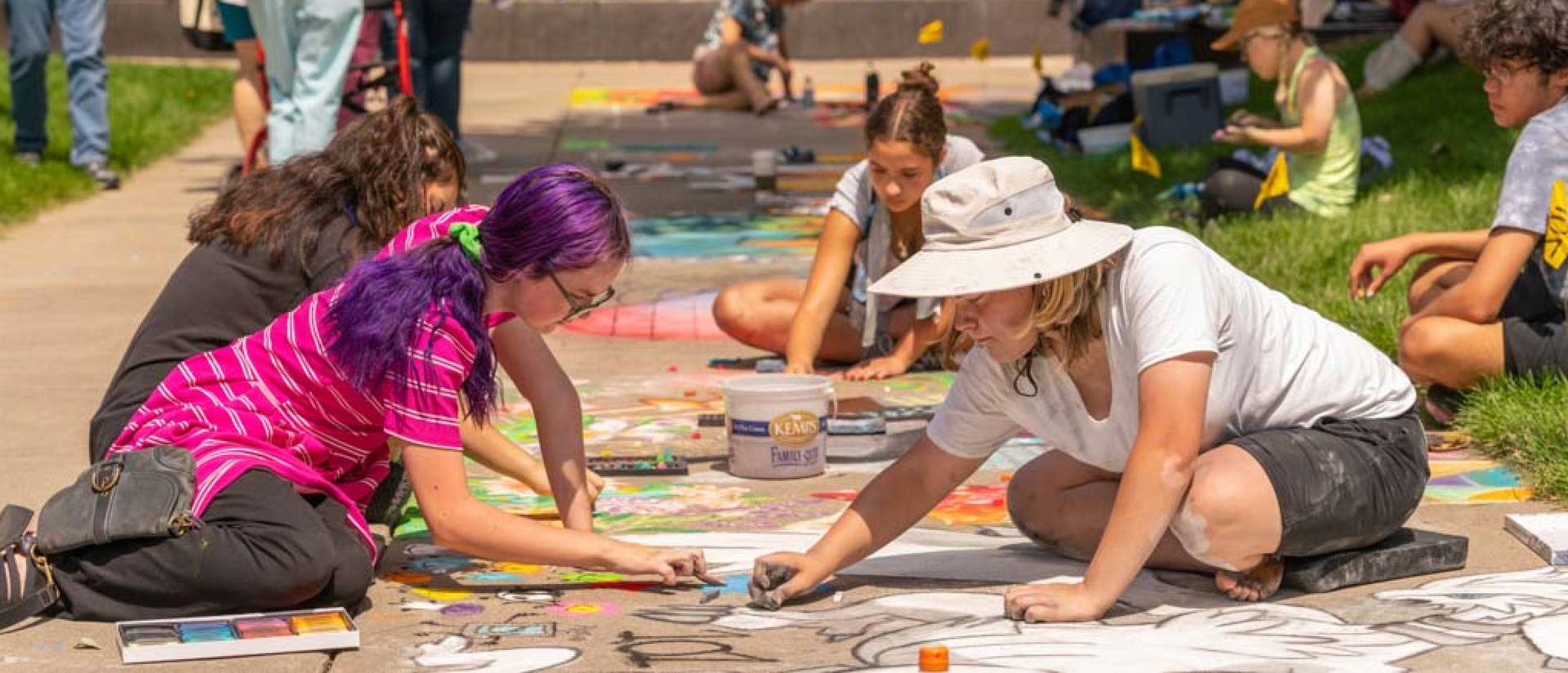 Save the Date | July 27, 2024
Chalkfest is a day-long firestorm of creativity and positive community energy, culminating in over a quarter mile of sidewalk space displaying amazing chalk artwork! Created by Volume One, this event is hosted on the beautiful UW-Eau Claire campus along the Chippewa River. Chalkfest is one of the most highly anticipated events of the summer and it's a free urban art festival with tons of family-friendly fun!
2023 Winners

2023 Chalkfest Winners

Adult

Jury Prize: Emily Pickhardt (156)

Honorable Mention: Hannah Detlaff (105) & Faith Fehrman (112)

Youth

Jury Prize: Bella Speece (164)

Honorable Mention: Finn Meier-Smith (41)

Group

Jury Prize: Evelyn & Douglas Johns (44)

Honorable Mention: Julia Schanen & Rose Kendrick (45)

Audience Choice

Hailey Abram (154)

Honorable Mention: Emily Pickhardt (156)



More details on winners and all entries can be seen on the Volume One website.
Thank you to the sponsors who make Chalkfest an amazing community event!
Become a sponsor
Chalkfest attracts thousands of people from the Chippewa Valley and beyond, and is covered widely in local and regional media. Sponsors are recognized through extensive local advertising, on social media and at the event. Contact us to learn more about joining us as a sponsor!