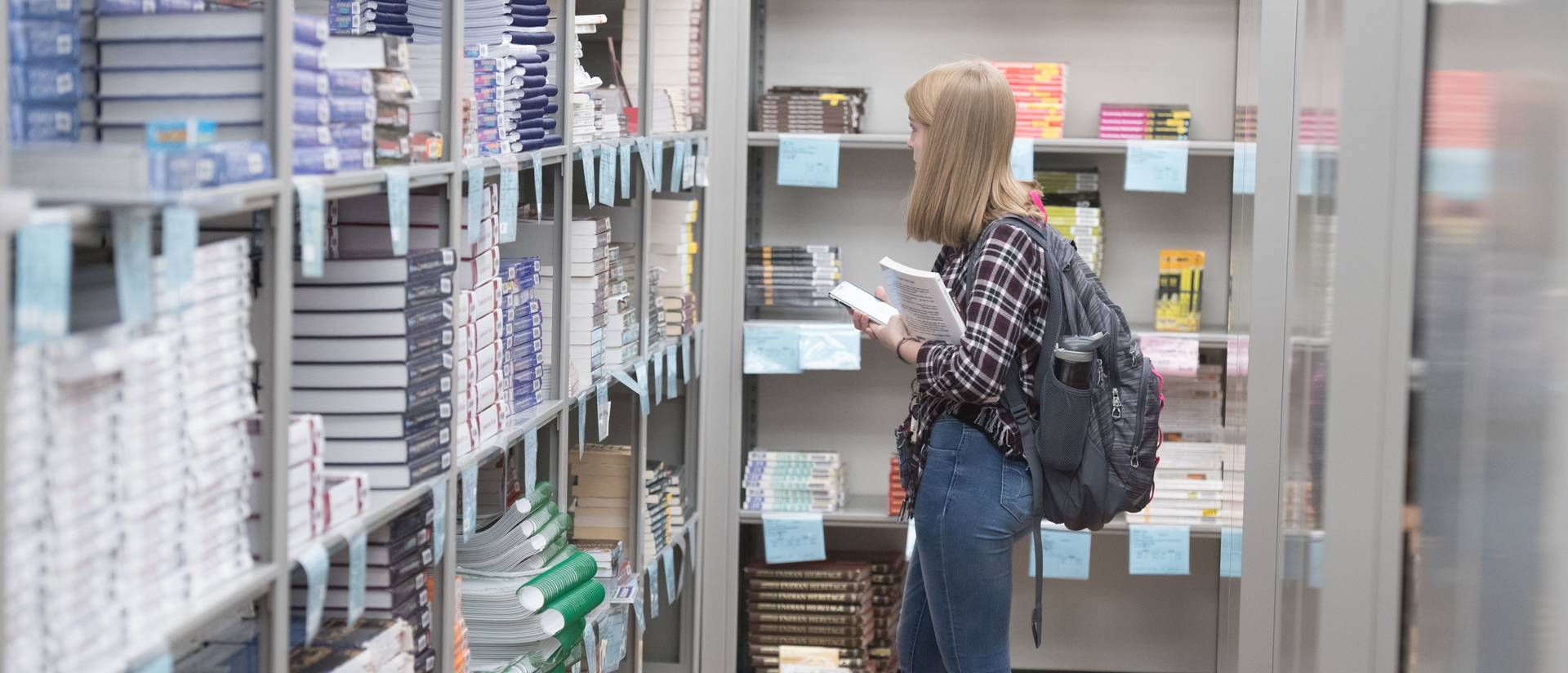 UW-Eau Claire undergraduate students may rent textbooks in the Instructional Resource Rental Department, located on the upper level of the University Bookstore in Davies Center.
You must have your Blugold Card to check out any textbooks from the IRR Department.
Main texts for each course are usually rented. Some textbooks and other course materials may need to be purchased.
If you drop a class, return your rental textbook from that class immediately so another student can use it.
You may check out only one copy of each textbook.
Rental materials are due on the last day of final exams, but you can bring books back one at any time to avoid lines.
You may only check out textbooks for courses you are currently enrolled.
If your rental textbooks aren't returned by the last day of finals, you will be fined. Failure to return your books, and disregarding warning notices about returning them, will increase the fine and could adversely affect your credit rating.
If you wish to buy the textbook you've rented for your professional library, a purchase period is set each semester. Buy your current textbooks — or any textbook in the IRR inventory — for 25% off the publishers current list price.
Textbooks for online courses
UW-Eau Claire undergraduate students may obtain textbooks for online courses from the University Bookstore's Instructional Resource Rental Department. Students may pick up and return their textbooks in person. The following shipping charges apply if you prefer having your rental textbooks shipped:
$7.50 for regular UPS shipments
Additional charges will apply for UPS 2nd Day or UPS Next Day
These shipping and handling charges apply to Continental U.S. orders only.
For international orders, please call the University Bookstore for shipping charges. If possible, students should request their textbooks two or more weeks prior to the beginning of classes to insure they will have their books prior to class.
Students enrolled in online courses should return their materials via UPS. Textbooks for online courses are due seven days after the conclusion of each term.