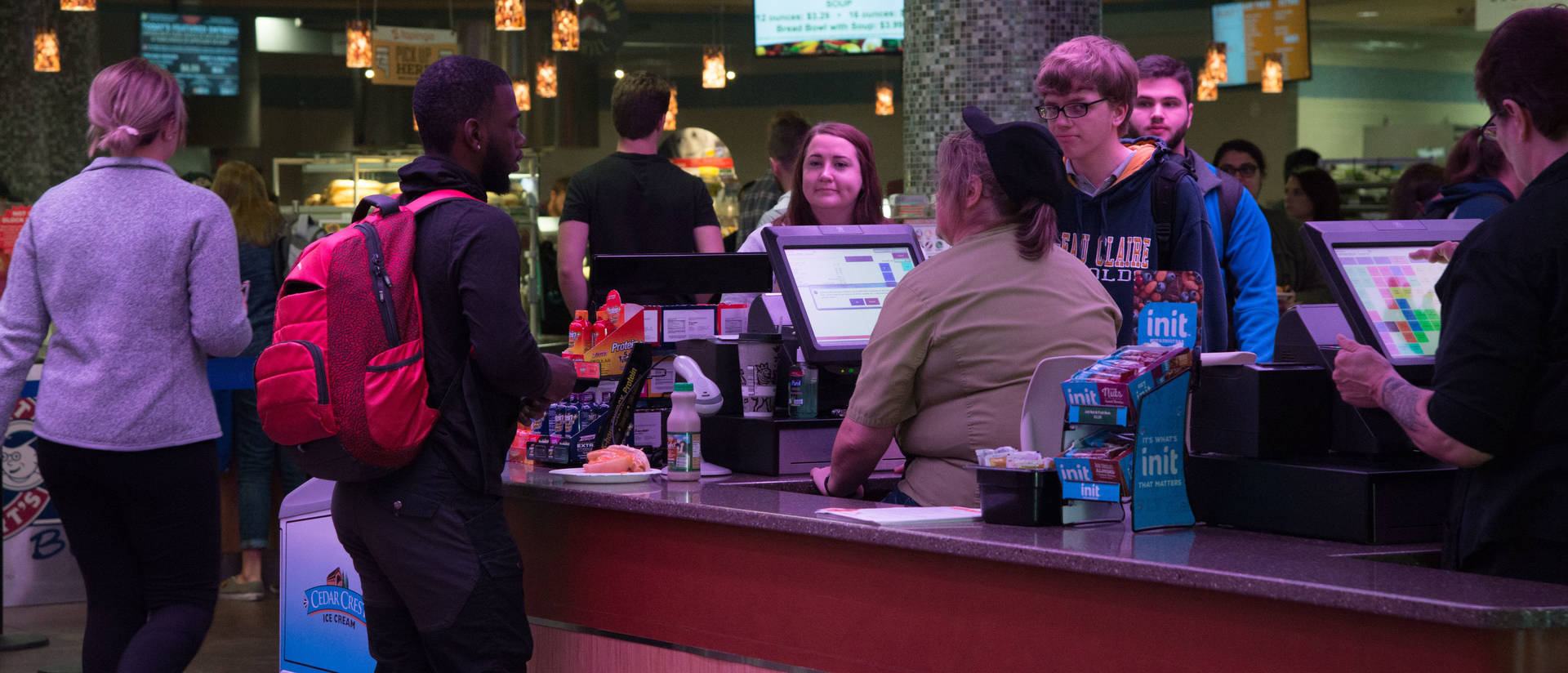 Blugold Card Services administers the meal plan that is required for nearly every student who lives on campus. The Blugold Card Services staff administer the meal plan signup process and billing. If you have difficulties signing up for a meal plan, or if you have questions regarding the billing process, visit Blugold Card Services in Davies Center's east lobby, e-mail BlugoldCard@uwec.edu or call 715-836-4070.
Campus residents choose their meal plan on-line each semester. No changes can be made over the phone. Once the meal plan change period has ended no further changes can be made for that semester's meal plan.
FALL 2023-24 MEAL PLAN SIGN-UP DATES: Meal plan sign-up for returning students will open on May 1, 2023. Meal plan sign-up for incoming freshmen will open on June 5, 2023. Additional information regarding the meal plan sign-up process and other deadlines will be e-mailed directly to students.
Blugold Dining can answer your questions about the specific meal plans and which plan is right for you.
If you ever experience a transaction error when using your meal plan, contact Blugold Dining, 715-836-5261, to have the transaction error corrected.
HOW TO MAKE DINER'S CLUB DEPOSITS OR LOYALTY 50 MEAL PLAN PURCHASES
(IMPORTANT: Diner's Club accounts and Loyalty 50 Meal Plans are typically reserved for students living off-campus. All students living on-campus are required to have an on-campus meal plan. Please see the "Go To Meal Plan Details 2023-24" link above for additional information.)
Diner's Club Deposits
Diner's Club deposits can be made either in-person at the Blugold Card Office in Davies Center or on-line through eAccounts using the link below.
Loyalty 50 Meal Plan
Loyalty 50 Meal Plans can be purchased on-line through eAccounts using the link below.