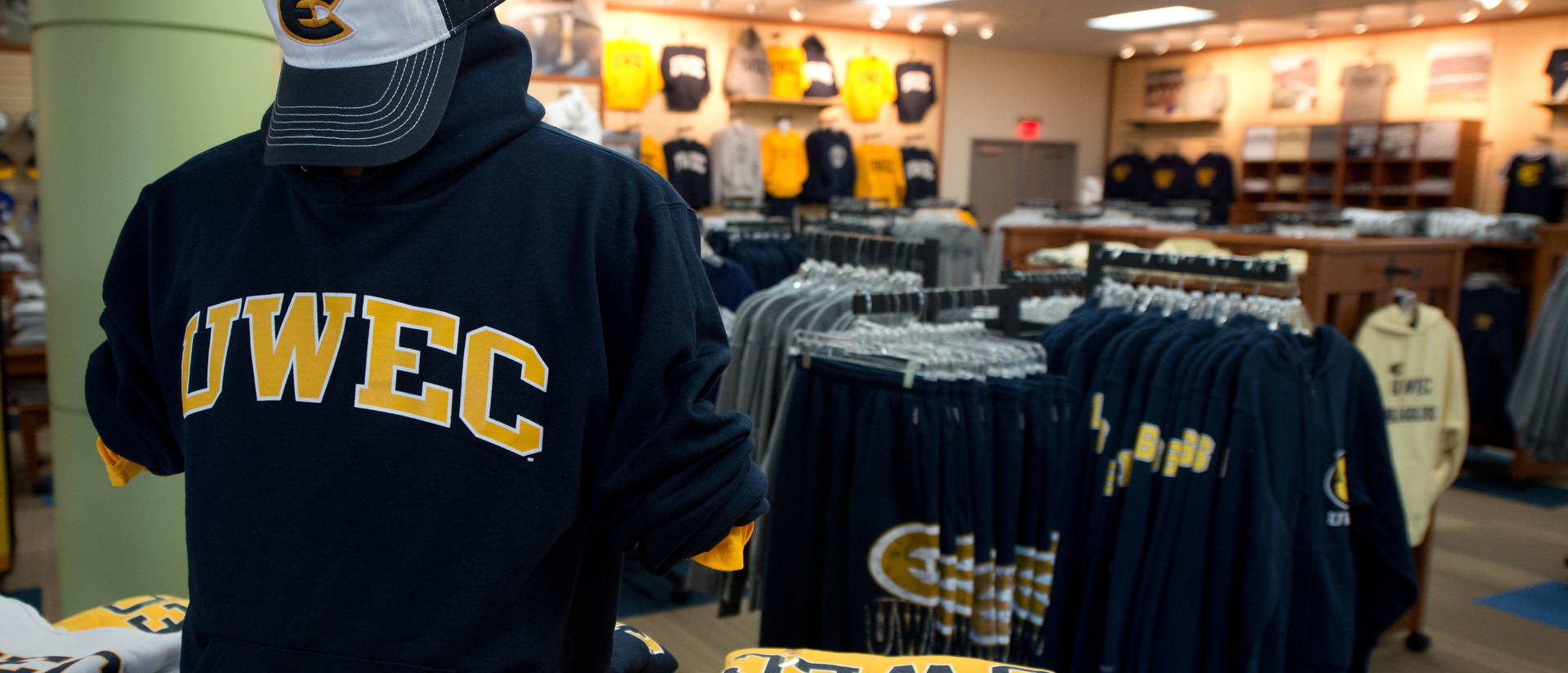 The Blugold Account is an optional debit card account that is more convenient and safer than cash. From early morning to late at night, a Blugold Account can be used at all dining service areas on campus. You may also use your Blugold Account to pay for books, school supplies, photocopies, recreational activities, printing services and vending services. Blugold Account purchases receive a 10% discount in The Dulany Inn in Davies Center, and Riverview Café in Hilltop Center.
Anyone with a Blugold card may open a Blugold account with a deposit of $5 or more.
Make deposits at Blugold Card Services using cash, check, Discover, Mastercard or Visa.
Make deposits on-line using eAccounts.
You or anyone you designate may deposit funds online using Discover, Mastercard or Visa.
Your Blugold account remains open for as long as you are actively enrolled or employed at the University of Wisconsin-Eau Claire. Cash withdrawals may not be made from Blugold accounts. Deposited funds cannot be used to pay tuition.
Each Blugold card has a strip on back where your account number is encoded magnetically. When your Blugold card is swiped through a card reader this number is read and your debit account is accessed. Each time a charge is made, the amount of the sale is electronically deducted from your debit account's balance. The available balance is shown after each purchase.
Dining: All Upper & Lower Campus Locations
Services: Campus wide
Select photocopiers
Select vending machines
Using a Blugold account
To pay for purchases with your Blugold account, hand your ID card to the cashier, who will verify your picture. Tell the cashier you are using your Blugold Account. The cashier will swipe the ID card through a card reader to electronically deduct the amount of your purchase from your account balance.
Blugold account refunds
Blugold Account balances are refunded only when your relationship with the university ends and there is an account balance of $25 or more. You must request a refund from Blugold Card Services, Davies Center 110, within one month of ending your association with the university. A $15 processing fee will be assessed for all Blugold Account refund requests.