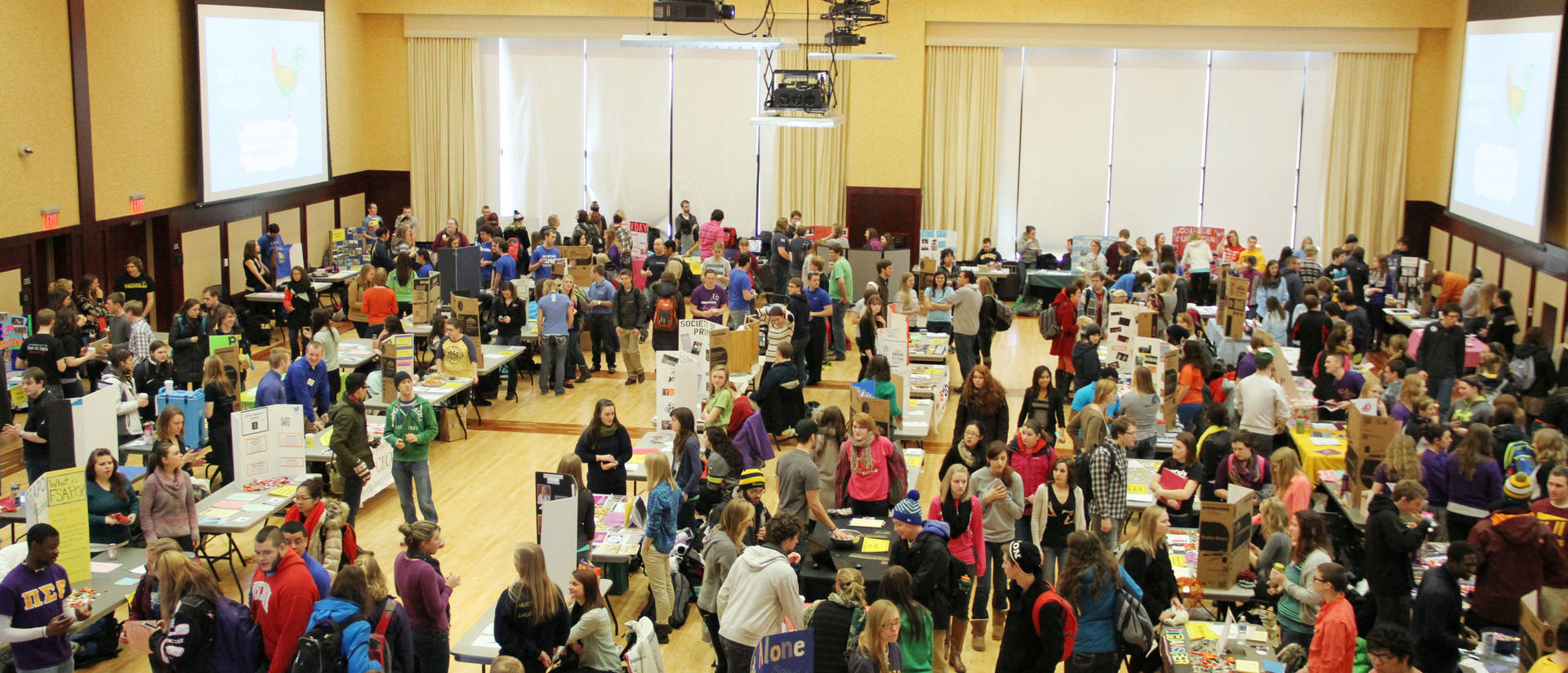 Find student clubs and organizations & get involved TODAY!
The Blugold Orgs Bash will help you find the student organizations that will give you the best opportunities for friendship, involvement, leadership and job-related experience. This membership recruitment fair is a great way to learn more!
When: Wednesday, Feb. 8th
Where: Ojibwe Ballroom - Davies Center (3rd Floor)
Time: 11am-2pm
For a full listing of all 200+ clubs and organizations, visit the Blugold Connect+ webpage or download the new app today via Apple Store or Google Play!
Student organizations wishing to participate should complete an online registration request form in Blugold Connect+ by clicking HERE.