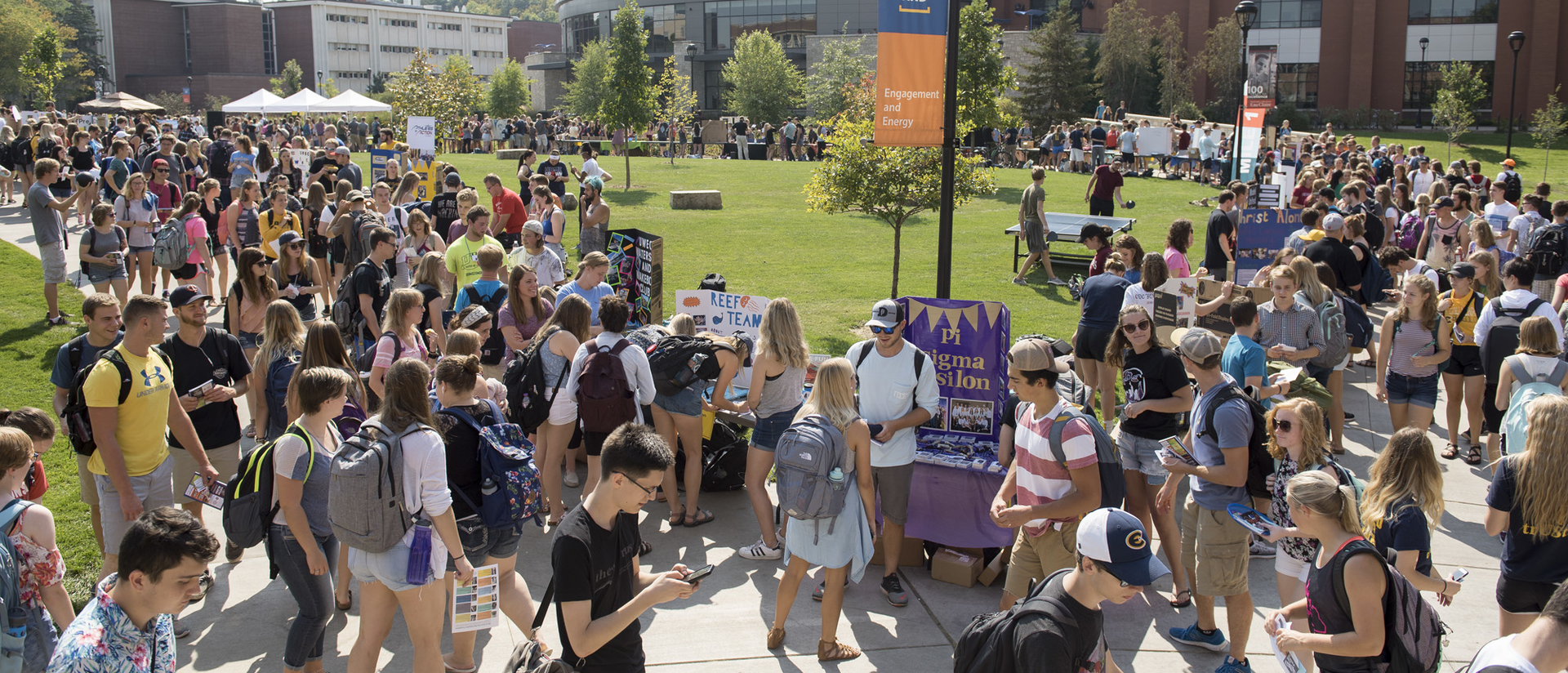 Learn about student clubs and organizations & get involved TODAY!
Involvement in campus organizations is an important part of the university's total education program. The Blugold Organizations Bash will help you find the student organizations that will give you the best opportunities for friendship, involvement, leadership and job-related experience.
Over 125 organizations will be on hand to greet members of the incoming class of 2027! Come out and explore the great diversity of student organizations that UW-Eau Claire has to offer and get involved! For a complete listing of all 200+ clubs and organizations, visit the Blugold Connect+ webpage or download the new Blugold Connect+ app today via Apple Store or Google Play!
Event Date: Tuesday, September 12th
Event Location: Central Campus Mall (Rain site = Ojibwe/Dakota Ballrooms - Davies Center (3rd Floor)
Event Time: 11am-2pm