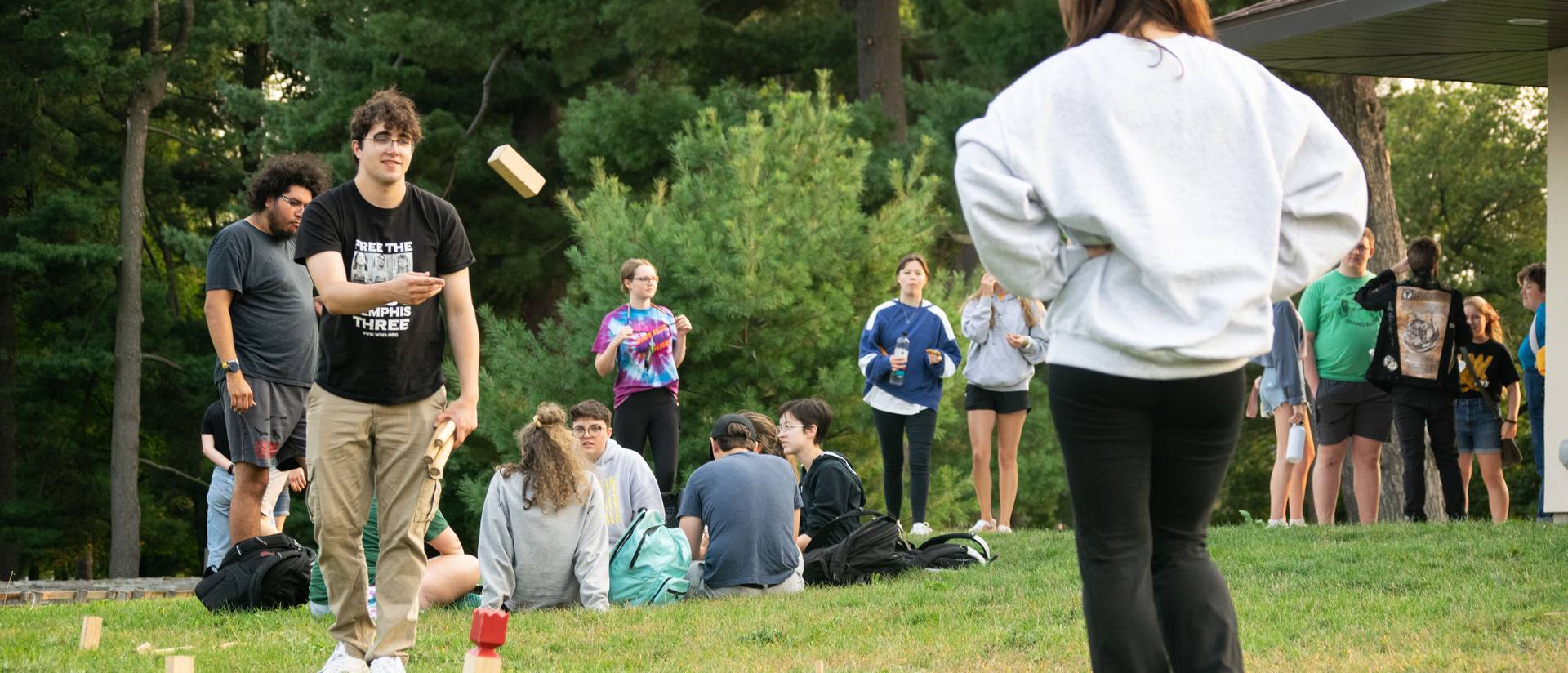 The University Honors Program sponsors events with honors students, faculty, staff, and the community. Hang out with the honors community and learn something new!
Honors Thesis Presentations
Thurs., May 11, 12:30-1:45 pm, Library Breezeway
Please join us over pizza to celebrate our thesis writers, to hear about their research, and to learn more about the honors thesis process.
Lauren Behnke, Psychology, "Raised with Screens: A meta-analysis of the effect of child and parent technology use on children's behavior and development." Faculty Advisor: Dr. Jeff Goodman
Anakah Denison, Biology, "An Investigation of the Prevalence of Freshwater Microplastics in Northern Waterways and Galápagos Mistletoe as a Potential Endemic Species." Faculty Advisor: Dr. Nora Mitchell
Alex Narkiewicz-Jodko, Chemistry, "Computational Approaches for Maximizing Electronic Excitation Energy in Monocyclic Organic Molecules," Faculty Advisor: Dr. Steve Drucker
Hazel Woodward, English, "Engaging Hope as a Renewable Resource: How Utopian Thinking Can Fuel a Greener Future," Faculty Advisor: Dr. Jonathan Rylander
Honors Graduation and Awards Reception
Mon., May 15, 7 pm, Ojibwe Ballroom in Davies
Join us to celebrate the 80 outstanding students graduating with University Honors this spring semester, and to recognize student and faculty award winners. Friends, family, supporters, and faculty and staff are all invited to join us to honor our student's achievements. Please RSVP to honors@uwec.edu.