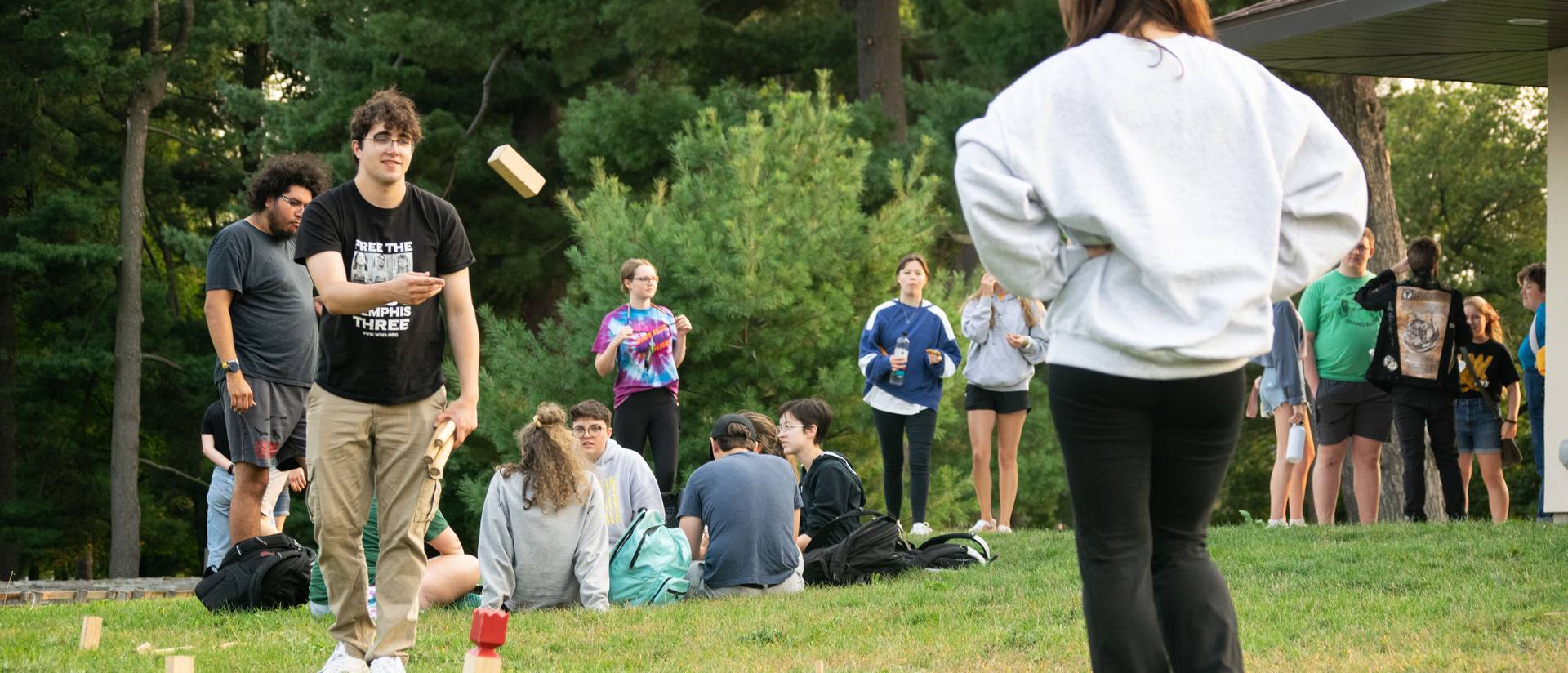 The University Honors Program sponsors events with honors students, faculty, staff, and the community. Hang out with the honors community and learn something new!
Lunch with Dr. Stacey Jackson
Thurs. Nov. 17, 12:15 pm, Dulany Inn in Davies
Meet our amazing psychology professor and counselor Dr. Stacey Jackson for lunch in a small-group format. You'll get the chance to talk with Dr. Jackson about her research, her work as a counselor, and her life as a professional. Email us at honors@uwec.edu to RSVP!
The friendship and collaboration of Margaret Bonds and Langston Hughes
Fri. Nov. 18, 6 pm, Philips Recital Hall in Haas
Prof. Alex Woods, who teaches the Women Composers honors course, has brought three performers to campus for a special presentation of rarely performed works. Featuring Dr. Mary Trotter-piano, Dr. Sarah Howes-soprano, and Mikalia Bradberry-mezzo soprano, this lecture-recital traces the friendship of the great poet Langston Hughes and the pianist-composer Margaret Bonds, who collaborated to elevate the work of African-American artists.
Fall 2022 Honors Graduation Reception
Friday, December 16, 5 pm | Dulany Inn, Davies Center
Join us to celebrate our fall 2022 and winter 2023 University Honors Graduates! We are incredibly proud of these outstanding students, who completed a 26-credit hour curriculum and distinguished themselves across campus. Meet our new graduates, learn about their accomplishments and future plans, watch them receive their honors medallions, and celebrate with cake! Email honors@uwec.edu for more information.